It was a unique, exclusive, inside look at the Steelers 2020 NFL Draft class that General Manager Kevin Colbert and Pro Scouting Coordinator Brandon Hunt recently provided.
They were open as they gave insight into each of the draft picks, as well as the process of selecting players during a virtual draft.
And what made it even more unique is that it was strictly for Steelers suite holders during the team's Post-Draft Virtual Recap held on April 30.
"In typical years, we host an in-person event for our suite holders around the NFL Draft," said Kristen Lewandowski, Director of Ticket and Premium Seating Sales and Retention. "Since that wasn't an option this year, and because we still wanted to connect with our clients, this gave us the opportunity to do that. Having Kevin and Brandon provide their perspective on the Draft and discuss our draft selections one-on-one with suite holders was a unique experience we were excited to share with them."
The Virtual Recap, which was hosted by Steelers alumni and member of the Steelers Radio Network Craig Wolfley and SNR's Matt Williamson, took a deeper dive into each of the draft picks than anyone has heard publicly from Steelers brass.
The conversation went from how the entire in-person shutdown of the scouting process went for Colbert, Coach Mike Tomlin and their staffs, because of the COVID-19 pandemic. It started while they were in Clemson for the school's pro day,
"It was daunting to watch," Colbert told the suite holders. "We got through the pro day. Then life changed for everybody. Not just the football world. It hit us quick. We knew it would be different and we tried to meet the challenge the best we could."
Colbert and Hunt answered questions and discussed all six of the team's draft picks, giving perspectives only shared with the suite holders that were extremely insightful. They discussed what went into the selection of each, from what individual scouts saw along the way, to virtual visits, and to what you look for from a player.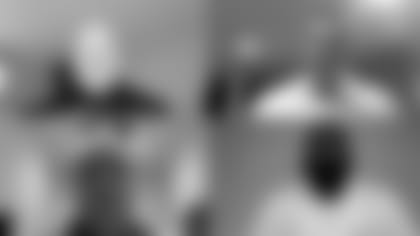 "What it comes down to is hearts and smarts," said Hunt. "Does the guy love football and is he smart."
It was a laid-back conversation, with the group talking about the draft picks in a relaxed manner, with cameras and recorders replaced by an appreciative group of suite holders.
"In these days of shelter in place it was a breath of fresh air," said suite holder Mark McDonel, the Chief Financial Officer at Smithfield Trust. "I thought it was spectacular from two perspectives. I was not sure how the online feature would work and as it turns out it was great. I felt like Kevin Colbert was in my living room speaking to me directly one-on-one. I might not want to go back to face to face.
"The special part was the behind the scenes comments and discussion about the whole process and the players. Things we would not hear or learn in the regular media. It gave a sense of how involved everything is and how they had to adjust from a lack of information perspective. Also, it seemed so personal I felt like I was sitting beside all the guests just having an informal chat."