In the first two installments of 2010: The season in review, the Steelers had navigated an offseason that was embarrassing to the franchise for some off-the-field issues, and there was almost a sense of relief when training camp arrived and the total focus could be placed on football again. This is where the Steelers always have been in their comfort zone – when they're together as a team working toward the goal of winning a championship – and reporting date at Saint Vincent College was going to give them a chance to crawl into that cocoon.
Part III looks at training camp and the 2010 preseason.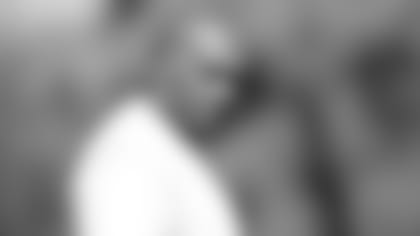 July 30: When the deadline for reporting to their Saint Vincent College training camp arrived this evening, the Steelers have all of their draft picks signed, they have added Flozell Adams to plug their hole at right tackle, and they have a plan to make sure they get what they need from the time to be spent living in college dorms. "Everybody has to put their focus on the task at hand and not be held back by anything that happened in the offseason," said Kevin Colbert. "We all know we have a huge task ahead of us. We all know we're going to open the season without our starting quarterback, and we can't be concerned with that. We just have to focus on the task at hand, which is to get better every day at training camp, use the practices and the preseason games to prepare us for (the regular season opener vs.) Atlanta."
July 31: The Steelers go through two practices on campus, and even though it's just the first day, it's a very important one for Ben Roethlisberger because it's his first public appearance as the team's starting quarterback since Milledgeville. Things could not have gone better. "It was good, good to be out there," said Roethlisberger. "I was getting ready to walk out, and Hines was there. He said, 'Let's go out together,' and we walked out together. That was nice. I thought they were cheering for him … It did (feel normal), surprisingly enough. Once we started walking down the stairs and seeing the fans, hearing them cheer and giving them high-fives, and then when I got down onto the field I kind of got lost in just being here at camp and being at Saint Vincent."
Aug. 1: The situation with Roethlisberger has attracted a lot of national media to the opening of this training camp, and few of the reports done are optimistic about the Steelers' chances in 2010. For the regulars in the media who have grown numb to Benapalooza, though, there is an immediate bright spot – Ziggy Hood, 2009's No. 1 pick, is looking like a player.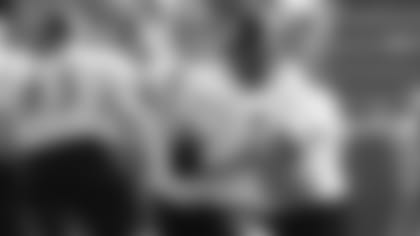 Aug. 2: There is a lot of interest in how the Steelers plan to work their quarterbacks during this camp, but stepping away from that for a second gives a moment to ponder this: Are Ben Roethlisberger, Byron Leftwich, Charlie Batch and Dennis Dixon the most accomplished quarterback foursome ever to go to training camp with one team?
Aug. 3: During a visit to Ravens training camp, Roger Goodell is asked about Ben Roethlisberger. "He is doing what he's been asked to do – and frankly, more," says Goodell. "He understands the seriousness of this and the fact he has to change the way he's doing things. I'm encouraged by that." The remaining question: Will it be enough to get the suspension reduced from six games to four?
Aug. 5: Yes, there's Maurkice Pouncey, and he already has established himself as the most talented offensive lineman on the roster just one week into this camp. But this is by no means a one-man rookie class. Emmanuel Sanders is creating a lot of buzz, and Antonio Brown looks explosive with the ball in his hands.
|
Aug. 7: The Steelers travel as a team – a five-hour ride on buses, to be precise – to share in the excitement of Dick LeBeau's enshrinement into the Pro Football Hall of Fame. LeBeau concludes his acceptance speech with: "If I would have gotten out of my life's work at 65 or 67, when they say is the age of retirement, here is what I would have missed, folks. I would have missed not one but two World Championship football teams that I got to be a part of. That's these guys over here. I got to be a part of a No. 1 defense that statistically had the lowest numbers in the last 35 or 40 years. I had my number retired from my high school. Had a building named after me in my hometown. I made the Detroit Lions All-75 Year team. I was accepted into The Ohio State University Athletic Hall of Fame. Now tonight I guess when I sit down, get off this stage, which I'm gonna do, I'll be in the Pro Football Hall of Fame. My mother always said, 'Onward and upward, age is just a number.' God love y'all. Thank you."
Aug. 11: Back in January, Art Rooney II said he believed the Steelers needed to run the football more effectively, and in the six-plus months since those words came out of his mouth the issue has been a hot one among Steelers fans and the local media. It long has been a football axiom that to be good at running the football a team must practice running the football. "We're running 9-on-7 at least three times a week," said Aaron Smith in reference to a training camp drill that works on nothing except running the football and stopping the run. "We ran 9-on-7 maybe once all last year."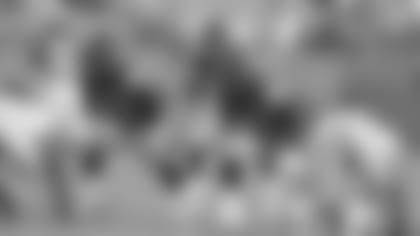 Aug. 14: Preseason openers should never be taken too seriously, but after the Steelers defeat the Lions some conclusions are drawn that will be proven to be overreactions. When Cliff Avril beats Flozell Adams up the field for a sack, it's assumed Adams can't play anymore, and when Dennis Dixon posts a perfect passer rating against players who won't end up making a Lions roster that was 2-30 over the previous two seasons, it's assumed he's ready to be the Steelers starter during the course of Ben Roethlisberger's suspension. You know what they say about people who assume.
Aug. 16: Roethlisberger didn't play at all in the preseason opener, but he will play against the New York Giants. As to the issue of when Roethlisberger might take the field, well, Mike Tomlin is way too smart to put his franchise quarterback onto the field with anything but the first-team offense.
Aug. 19: The second preseason game is the next day, and there is a competition brewing for the starting cornerback job opposite Ike Taylor. Mike Tomlin has said consistently that he liked what Bryant McFadden brings in terms of on the field and in the locker room, but he also says this about second-year pro Keenan Lewis: "I think that Keenan Lewis really has had a good camp and is showing that he's maybe prepared to take the next step. We're going to continue to give him looks and exposure. If he makes enough plays and gets our attention, we'll consider playing him if he's worthy."
Aug. 20: The Steelers get to 2-0 in the preseason by beating the Giants in their new stadium. Dennis Dixon has another big night, but again it's still coming against guys who figure to get cut before the end of the summer. Dixon completes 7-of-8 for 82 yards and adds a 22-yard scramble. Callers to talk shows love him.
Aug. 25: Even though he has been the team's best offensive lineman throughout camp, it has taken until now for Maurkice Pouncey to take over the center spot on a full-time basis. The change takes place on a Wednesday afternoon at training camp. Pouncey obviously has impressed Mike Tomlin, but just as impressive is how quickly he has made a believer of Pro Bowl nose tackle Casey Hampton.
Aug. 27: The third preseason game is on the horizon, and that's the one where the regulars see the most playing time. And it's also going to be the game where Dennis Dixon will get a chance to play quarterback with the first-team offense. Tomlin said Dixon earned this "based on merit."
Aug. 28: The Steelers get hammered by the Broncos in Denver, 34-17, and Tomlin is blunt in his postgame assessment. "Guys were presented with opportunities tonight, and quite frankly, they didn't take advantage of them." Dennis Dixon was intercepted twice – once in the end zone on a pass from the Broncos 9-yard line, and once by Andre Goodman that was returned for a touchdown. Keenan Lewis was flagged for unsportsmanlike conduct twice and was pulled by Tomlin after the second penalty. Asked about Lewis afterward, Tomlin said, "He stunk it up."
Aug. 31: Sports Illustrated writer Peter King picks the Steelers to win the AFC Championship and then go on to defeat the Green Bay Packers, 33-27, in Super Bowl XLV.
Sept. 2: The Steelers go into their preseason finale with the idea of keeping two quarterbacks on their season-opening 53-man roster, with Ben Roethlisberger not counting because of his suspension. But things rarely go as planned in the NFL, and so it was for the Steelers when Byron Leftwich sprained the MCL in his left knee on the fourth series of the preseason finale against Carolina. "I think the appropriate thing for us to do at this point is wait to get the information on the extent of the injury before we talk about the possibilities," says Mike Tomlin.
NEXT: PART IV – The first half of the 2010 regular season