United against racism: Steelers players said all week that they would have a united message prior to kickoff of tonight's game against the New York Giants at MetLife Stadium, and that is exactly what they did.
As the Star-Spangled Banner was sung, the team stood together, holding a 40 x 4 foot black and white sign that read, 'Steelers Against Racism,' with the players hometowns listed on both sides of the banner.
"Our guys intend to hold banners that express their opinions regarding racism," said Coach Mike Tomlin in a pregame interview with Bob Labriola that aired on the Steelers Radio Network. "They also want to represent the hometowns they come from. It's not only Pittsburgh, Western Pennsylvania and Steelers Nation. They want their loved ones back home to understand they are with them as well.
"Our guys will be supported provided they are thoughtful about how they choose to express themselves and they do so with class. I am proud to lead them, and I am proud to call them the Pittsburgh Steelers with the thoughtfulness and approach they have taken to their participation in these opportunities in 2020."
The main goal for the players was all being one.
"We're all together. Unity," said Steven Nelson when talking about the what the team decided to do.
Steelers players who are part of the team's social justice committee discussed the way the players want to handle things on Monday night, and the main aspect was being one.
"We have a group of guys who discuss things," said James Washington. "Then, we get together as a group once we've discussed this. We have a deal in place."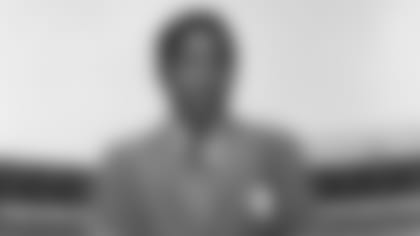 ESPN to highlight Bill Nunn's story: Less than a month ago Bill Nunn, the late Steelers scout and personnel man, was selected as the Contributor Finalist for induction into the Pro Football Hall of Fame as part of the Class of 2021. There is nobody more deserving of being in the Hall of Fame than Nunn, who helped change the Steelers franchise and build them into a dynasty.
Tonight, before the Steelers take on the New York Giants on Monday Night Football, ESPN will run a feature on Nunn titled, 'The Dynasty Builder.'
The feature, done by Kimberly A. Martin, includes interviews with Hall of Famers Mel Blount, Donnie Shell, Joe Greene, and John Stallworth, Steelers' General Manager Kevin Colbert, team President Art Rooney II, and Coach Mike Tomlin.
The feature outlines how Nunn was the original bridge from the Historically Black Colleges and Universities (HBCUs) to the NFL. From 1969-74, the Steelers had 24 HBCU players, more than any other team in the NFL.
"With the other guys it was like check the box," said John Stallworth, referring to scouts from other teams. "Maybe four Super Bowls is not a part of my time in the NFL had it not been for Bill Nunn."
Tomlin had a close relationship with Nunn, often just sitting and having long conversations with him to soak in the knowledge and listen to Nunn's stories.
"My first day on the job when I meet Bill Nunn, he walks up to me and says I know you," said Tomlin. "Your dad was on my All-American team in '67. That shows you the impact of Bill Nunn, not only in terms of scouting, but creating a mechanism of recognition for these players. They knew they were on the radar and they would have an opportunity to pursue their dreams."
Many of those stories Tomlin heard were shared in what is now called the Bill Nunn Draft Room at the UPMC Rooney Sports Complex, a way the organization honored the trailblazer.
"We were trying to think of an appropriate way to honor Bill and keep him before us every day," shared Colbert. "It's a daily reminder for myself and it's a daily reminder for our scouts. When you enter in this room remember the people who built this room, who built this organization. Let's try and emulate what they did. Once he was gone, we were like wow, we were in the midst of a great man."
The feature will air during ESPN's Monday Night Countdown which begins at 5 p.m.
We're all together: Steelers players aren't saying what their definite plan will be for the National Anthem on Monday night when they take on the New York Giants at MetLife Stadium, but there is one thing they made clear.
They will be united it what they do.
"We'll come out together as one unit and express our beliefs in that aspect," said cornerback Steven Nelson. "You will see that Monday.
"We're all together. Unity."
Before all NFL Week 1 games "Lift Every Voice and Sing," also known as the Black National Anthem, will be played first, followed by the "Star-Spangled Banner."
Steelers players who are part of the team's social justice committee discussed the way the players want to handle things on Monday night, and the main aspect was being one.
"We have a group of guys who discuss things," said receiver James Washington. "Then, we get together as a group once we've discussed this. We have a deal in place. It will be shown Monday night."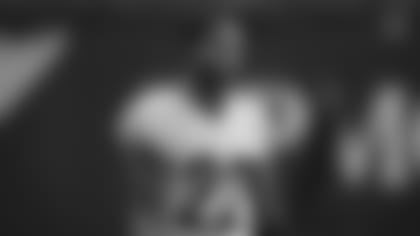 The key word is speed: The Steelers will have to wait an extra day to kick off the 2020 season, playing Monday night against the New York Giants at MetLife Stadium.
The wait has been worth it for the Steelers under Coach Mike Tomlin, as the team has a 15-2 record on Monday Night Football under him.
"The thing about Monday night is you get the bonus day of preparation," said T.J. Watt. "Coach Tomlin, the whole coaching staff and the players do a great job of utilizing that extra day to hammer out any final details. To go over the game plan and make sure that we're very detail oriented, especially when it's the first game of the season. To have that extra day is going to help us be a lot more effective and play a lot faster come Monday night.
"It's important to be one game at a time, one practice at a time, and that's what I love about this defense. We're flying around, making plays every single day out here on the practice field. We're, more than anything, excited to be able to go up against a different team and it so happens to be the New York Giants. They have a lot of great weapons, but we feel we have a lot of great players on our team as well. Schematically we feel very confident going into this matchup."
One of the many things the Steelers defense has going for them is the ability to play fast. It's part of their calling card and something that has Watt excited.
"The key word is speed. We're very fast," said Watt. "You have guys that have been in the system a few times now. Devin (Bush) has been in the system for a full year. Just being able to play a lot faster and play off of each other. Getting (Stephon) Tuitt back in the fold is big time for us upfront. This is my fourth year with him as well so knowing how we play off each other in pass rush and run stopping.
"We're going to be a very fast defense. We're going to have great pursuit, and we're going to get the ball out."
That is going to be a necessity on Monday night going against Giants running back Saquon Barkley, who had 1,000-yard seasons his first two years in the NFL.
"I was able to play against him at Penn State. Just a specimen," said Watt. "A guy that's very big that can run the ball. He can run the ball inside the tackles, outside the tackles, has a good stiff arm and a good spin as well. A guy that can do everything out of the backfield for them. It'll be a challenge but that's why we always have to start with smashing the run as a defense to be effective."
Ready to go: JuJu Smith-Schuster spent the offseason working with a personal trainer and taking his conditioning to the next level.
Now he is ready to show it off on the field.
"I worked with a trainer this offseason one-on-one," said Smith-Schuster. "I think it was ideal for me to have a one-on-one session, having a mentor, on and off the field, just working out, stuff like that. It's helped me so much.
"Going into the season I am 100% ready. My preparation is good. I can't wait to go out there and play ball with my guys and win a game."
Conner is ready to play: Earlier this week Coach Mike Tomlin made it clear.
"There is no question about who our bell cow is," said Tomlin during his weekly press conference. "Our bell cow is James Conner and he is our primary ball toter."
Conner, who is entering his fourth season in the black and gold, has no problem taking on that role.
"That is the only thing on my mind, giving everything to this game," said Conner. "I am built for it. Monday night will be a good time. It will be fun for me to get out there with this team, special group, put something special together.
"I am ready to play. I have been ready to play for a long time. I am just ready to play."
Conner will be going out there with a new look offensive line with Zach Banner now at right tackle, Matt Feiler at left guard, and quite possibly no David DeCastro at right guard after he missed the last two days of practice with a knee injury.
"I have faith in them. I have faith in this team," said Conner. "I have faith in the big guys up front, my tight ends, Derek (Watt), I have faith in myself, I have faith in the rest of the running backs. We can't look back and see if we had enough time or not. We are a couple of days away, so we have to be ready to play some football on Monday night so that's what we'll do."
A Banner year: Zach Banner was sitting at home, with his dog by his side, when he got the news.
He won the Steelers starting right tackle spot.
The first thing he did was grab his phone and call his parents, Ron and Vanessa Banner, and share the good news.
"They were excited," said Banner. "My parents have been in this business of football with me for a long time, since second grade, just sports in general. When we are able to add something to the 'quote, unquote' trophy case for my resume. But now it's on to the next goal."
Banner worked his tail off to earn the job. Keep in mind, this is a guy who has bounced around during his career, battled weight issues, and only has one start to his credit. His determination and sacrifice, changing eating habits and so forth, have paid dividends. He dropped his weight to 335 pounds, and even envisions it dipping lower as the season progresses. He didn't do it alone, instead surrounding himself with those who have his best interest at heart, from personal trainers to family.
"When you have people around you who care about you like that, not only from a science perspective, but from a family perspective, that is the best thing," said Banner. "I closed my circle this offseason and I have no regrets about it."
Banner has experienced the ups and downs of an NFL career. He was drafted by the Indianapolis Colts in the fourth-round of the 2017 NFL Draft and made their initial 53-man roster. But it didn't last long as 24 hours later he was released by the team when they claimed five players off waivers and needed room on the roster for them.
It was a low moment for him, but on Thursday he thanked Colts General Manager Chris Ballard for making the move. Ballard even called Banner's uncle and told him he didn't see anyone needing a right tackle and they would add him to the practice squad until he got his weight right.
"If he was here, right now I'd say thank you," said Banner.
He wasn't out of work for long. The Cleveland Browns signed him the next day, and his rookie season would slowly and painfully be an 0-16 nightmare. By the end of the year his weight ballooned to 420 pounds. He wasn't happy to say the least, but he never stopped working. Then he was released by the Browns in March of 2018. Banner was signed by the Carolina Panthers after Cleveland released him, but that would be another short-term stint. He was released at the end of May, gone from his third team in just over a year.
Things completely changed for Banner when the Steelers signed him near the end of the 2018 training camp. Since then he has done whatever he can to help the team, including being the jumbo tight end.
"Just whatever it takes to help the team," said Banner. "That is my mindset. Even when I was at jumbo tight end, that is why I put so much passion into it. I need that same passion to carry over into what I am doing now.
"We can all celebrate now, but if I go out on Monday night and suck, I am done. That is the bottom line."
Night and day: What a difference a year makes. Last year Minkah Fitzpatrick wasn't even on the Steelers roster for Week 1 of the season.
This year, it's a whole different game for the safety who was acquired via a trade from the Miami Dolphins and quickly became one of the top players on the Steelers defense.
Fitzpatrick is much more comfortable heading into the 2020 season with a year behind him and an offseason of sorts with the team.
"This year is the total opposite end of the spectrum," said Fitzpatrick. "I didn't know the playbook very well (last year). I didn't know my teammates very well. This year is a different story, total opposite. I had a whole season with my teammates, the playbook. It's a whole different situation. I am very comfortable in the scheme, with my teammates, coaches. I have been battled tested. Learning on the run, on the fly, they helped me a whole lot."
With the year under his belt, and a defense that has worked together for a year, there is another improvement that has been noticeable – communication. Even though the team didn't have any preseason games, Fitzpatrick said you can feel the difference in practice with how they are communicating.
"You can definitely measure it," said Fitzpatrick. "The mistakes you make in the game are the mistakes you make in practice. If somebody moves pre-snap, we have to work on communicating again. This year I feel like we are way, way better at that. People can move all over the place and everybody is talking. Everybody is talking, everybody is confident out there.
"You are not going to know exactly where you are at because there aren't live bullets out there, but you get a good feel of what you need to work on and what you don't."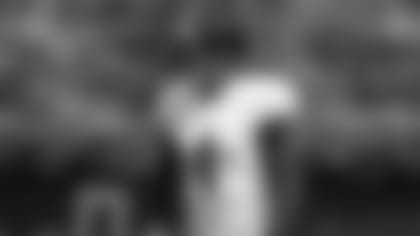 Coming home again: Dustin Colquitt has never played for the Steelers but wearing black and gold is nothing new to him.
Colquitt's father, Craig Colquitt, played for the Steelers and was the team's punter from 1978-84, playing in Super Bowl XIII and XIV. He even slightly remembers going to practice with his dad when he was a kid, a walkthrough at Three Rivers Stadium the day before a home game when players often brought their families.
"Back in the day families would come for walkthroughs before the home games," said Colquitt. "After the walkthrough, all of the players did everything they do, and Art Rooney Sr. saw me. I think I was one of the only kids that day. He said to my dad, who is this, and he said it's my son Dustin. He told him come back here in my office. He was looking for football memorabilia stuff, something to sign for me.
"He found a Pirates baseball, which I still have to this day, and he signed it, 'Dusty, one day you will be a superstar, Art Rooney.' I have told this story to fans so they can appreciate something about 'The Chief.'
"I'm pumped because I have been here before. It was so long ago I don't remember, but I got to hear all of the stories about Franco (Harris), Terry Bradshaw, so this is coming to life and I am really excited about the opportunity."
Colquitt spent 15 seasons with the Kansas City Chiefs, but was released this offseason. Coming to a new team this deep into his career could be tough, but he said the welcome he has already received in the Steelers locker room has made it easy.
"You know how football goes," said Colquitt. "You become a family quick when you get in between these walls, honing in on our craft and trying to make each other better.
"Since I was a kid my dad said, 'iron sharpens iron.' It's in the Bible. I've stuck to that. I'm excited about being here in Pittsburgh. We lived in Mt. Lebanon when I was growing up. I remember the preschool year I was here and then we moved back to Tennessee. Routine is the only thing that will be different. I am very fortunate to get in this locker room. We've got a good team, so watch out.
"It's strictly business here which I love, and then the family shines through once you get in the doors and working with guys. Definitely open arms."
Banner gets the nod: The ongoing battle at right tackle between Zach Banner and Chuks Okorafor has officially been decided.
After practice on Wednesday Coach Mike Tomlin was asked about the battle, and his answer was simple and to the point.
"Banner is the starter at right tackle," said Tomlin.
During the offseason Banner set his sights on being the starter, sharing with me his passion for the role.
"When you come into the league you always want to set the bar for yourself to what you think is attainable," said Banner. "The level of play I was at when I was coming out of college was projected to be a starter in the National Football League. Those goals were set. When I got to the league things set me back. I had to reevaluate that and set new goals when I got here. In terms of trying to have a role and an impact on this team, this offense, I did that this year. The new goal is to be a starter.
"I am going to be real. I think if the Steelers were the ones I was with from the start, with the atmosphere, with what Coach (Mike) Tomlin brings, it would be different. The coaches on the staff, the offensive line, the veterans, I know for a fact if I was drafted here, a lot of stuff would be avoided because of the leadership I have been around. It has helped to shape me. It has been able to mold who I am in terms of being an enforcer on the offensive line and a guy that moves people routinely.
"That type of mentality, I had it before because I had a certain personal pride before in high school and college being dominant, how to use my size and take advantage of being bigger than most people. That type of mentality really didn't happen in the NFL until I got here."
While the right tackle spot has been decided, the status of guard David DeCastro for Monday night's game against the New York Giants isn't as clear as he has been battling an injury all camp.
"No clarity as I sit here today, and I am comfortable with the depth there," said Tomlin. "Obviously an inclusion of David DeCastro in game planning and play is significant."
All smiles for a good reason: The smile on Cameron Heyward's face was clearly visible when he began to speak with the media via Zoom on Monday after the team finished practice at the UPMC Rooney Sports Complex.
And it was easy to understand why.
Less than 24 hours prior, Heyward had signed a new five-year contract, keeping him with the Steelers through the 2024 season.
"To be in the city where I was born, where I have family, it's meant a lot to me," said Heyward. "It's a city where I am embedded in the community. It's a city I love playing for.
"I am honored and humbled to get a new contract, but at the end of the day, the job is not done."
There were times this offseason, and even in the last 48 hours, that Heyward wasn't certain it would happen though. Contract negotiations are always an up and down process, and for a player like Heyward who wears his emotions on his sleeve, he had his concerns.
"To be honest 48 hours ago I could have thought something different," said Heyward. "This was a testament to a lot of people getting this done. There was a lot of doubt in my head."
Heyward said talks started around three weeks ago, but broke off at some point last week, before they heated up again. He said he ran into team president Art Rooney II at the UPMC Rooney Sports Complex on Sunday morning, and the conversation the two had made an impact.
"Yesterday, I came up here around 8 in the morning," said Heyward. "I won't divulge what was said. Me and Mr. Rooney got to talking. I am just appreciative of him. I understand it's a family business. I understand how seriously he takes it. I wanted to be a Pittsburgh Steeler and he made that happen for me.
"I had a conversation before we got started (negotiating) with Mr. Rooney to let him know I am locked in on the season no matter what and I would like to be a Pittsburgh Steeler. It's been a process to get to this point. I can't stress that enough. This is something that isn't just done to do it, I feel like they believe in me and they think I can earn this contract.
"I am glad to get this done. I always wanted to be a Pittsburgh Steeler. I couldn't see myself being anywhere else, but I had to be ready for that reality."
The reality now is Heyward and his teammates have to be ready for the regular season, which begins on Monday night at MetLife Stadium against the New York Giants.
"I think we have a good team, but we won't see until Week 1," said Heyward. "We're kind of like in the college rules, you don't get a preseason, you have to compete against each other. We had to ramp up the process. Now we are here. Everybody is excited to hit somebody other than our teammates. Offense and defense have been going at each other's throats the whole camp…we're going to let the offense off the hook a little bit."
Making the 53: The last few days have been good ones for J.C. Hassenauer and James Pierre. The two players didn't know what their status would be this morning when they walked into the UPMC Rooney Sports Complex, and it turned out to be exactly what they had hoped for.
They both are on the 53-man roster.
Hassenauer knows what the pain of coming so close to making the 53-man roster but failing short is like. Last year he was released by the Steelers on the final cutdown date but signed to the active roster on Dec. 24 to close out the season. This year it was completely different.
"Night and day," said Hassenauer. "It was a huge blessing. It was crazy. I don't want to say I was surprised, but I put in a lot of work. I am ready to get to work, take my game to the next level.
"As far as my role on the team, be ready whenever I am called upon, whether that is in a game or getting practice reps, to perform at my highest level. That is my role. My goal, my mission is to be ready when called upon.
"Whatever opportunity arose, I felt like I was prepared. Now isn't a time to ease off. Now it's a time to intensify my work and take it to the next level and prove myself, not only to myself, but the coaches, team and players."
Pierre beat the odds of coming in as an undrafted rookie free agent, signed after the draft out of Florida Atlantic where he played in 39 games with 120 tackles, including 80 solo stops, eight and a half tackles for a loss and three interceptions. He battled throughout camp and came out on top, making the initial 53-man roster.
"It was a big waiting game," said Pierre. "I had been through that already with the draft process. I was taking it one day at a time, working hard, finding out what I can do. I am just working. I was just taking it one day at a time. I was just doing what the coaches asked, whatever the coaches wanted, that is what I was ready to do.
"Today was like I have to get ready for a game. It's not like coming and practicing any more. I really have to get ready for a game, watch the older guys. Like Coach (Mike) Tomlin says, lean in and watch what the older guys do. I just have to keep taking notes from them."
Two older players who have helped him tremendously are fellow corners Joe Haden and Steven Nelson.
"When I first came here, they were teaching me the game plan, the playbook," said Pierre. "They taught me a lot. Steve was telling me work hard. That is what it was. Control what I can control."