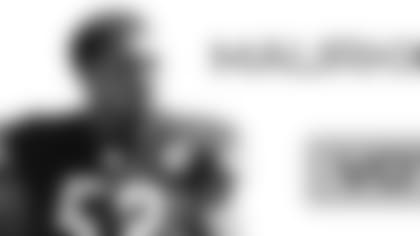 ](http://www.steelers.com/fan-zone/official-2015-pro-bowl.html)
Pro Bowl Prospect: Maurkice PounceyCenter6-4, 3045th SeasonFlorida
Maurkice Pouncey became the first center in NFL history to be selected to the Pro Bowl in his first three NFL seasons. And one thing and one thing only kept him from making it four straight. Pouncey suffered a season-ending knee injury in Week One of the 2013 season, ending his streak.
Pouncey is back on track this year, though, and once again is having a Pro Bowl year. Pouncey is second in fan voting at the center position, behind only Dallas' Travis Frederick.
Pouncey, a leader on the offensive line, took over the role of "breaking it down" in the locker room before games after cornerback Ike Taylor was injured, something that fits his personality and fits perfectly with the respect his teammates have for him.
"It's a very natural thing," said Coach Mike Tomlin. "Some of those things, some of those leadership things, you're missing the boat if you're doing a lot of appointing. Really, you just look around and see who's ready, willing and able. He's always one of those guys who's up real close, and the longer he's in this league the more of what he says carries weight because he earns it daily. There's a certain level of respect the guys have for him, which makes him a natural in that regard."
Coach Mike Tomlin on Pouncey's season to date: "It's very good, a Pouncey-like season. Whatever type of discussion you're having about the center position, he's in that discussion as one of the best in the world. He has talent, but his passion for the game is unique. His love of work, his love of the process of game readiness, the things that others call drudgery, he enjoys, and coupled with his talent that's a formula for success."
The top photos of Center Maurkice Pouncey throughout 2014 season.