They came here to play football, but they learned that signing a contract with the Pittsburgh Steelers made them part of a family, part of an organization in which the ultimate goal is unmistakable even in a season that ultimately fell short of the playoffs.
"They treat you like men here," center Cody Wallace observed. "They have that focus. Everybody's going for the same goal. And here you can actually talk about the Super Bowl and be serious about it."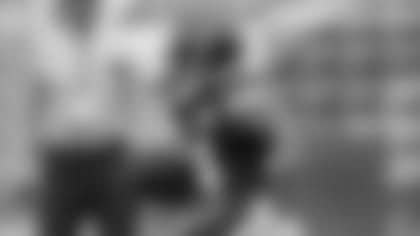 Added running back LaRod Stephens-Howling, "There's a great winning attitude around here. You come to work and you're fighting for world championships. I love coming to work and seeing those (Vince Lombardi) trophies upstairs. You know what you're fighting for when you come in."
Stephens-Howling, a native of Johnstown, Pa., came to the Steelers after four seasons with the Arizona Cardinals. His homecoming proved brief. Stephens-Howling checked out of the regular season opener on Sept. 8 against Tennessee with a right knee injury that would cost him the rest of his season.
But even from the relative seclusion of the injured reserve list Stephens-Howling gained an appreciation for how the Steelers operate.
"I love the organization," he said. "A lot of respect."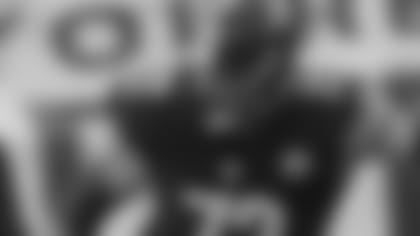 Like Stephens-Howling, Wallace had played elsewhere prior to 2013. He spent time in the San Francisco, New York Jets', Detroit, Houston, and Tampa Bay organizations previously and recognized a difference in Pittsburgh.
"It's been awesome," he said. "(Coach Mike) Tomlin, I really appreciate him as a coach and his straightforwardness with his players. There's no guessing with him. He'll tell you if you're doing well, and he'll tell you if you're doing poorly, and he'll tell you in front of everybody. I definitely appreciate that."
Tight end Michael Palmer came to the Steelers after stints with the Falcons, Giants, and Seahawks.
Palmer arrived the day before a preseason game he wound up starting back in August and continued to find his Steelers' experience unlike any other thereafter.
"It's hard to really put it into specifics, but things here are just different, from the organization to the tradition of winning," he said. "I had a lot more fun here. It's a lot more relaxed environment, not in a bad way but in terms of enjoying every single day.
"You don't wake up almost dreading coming in some days, even when you lose, because you know you're getting constructive criticism and continuing to get better no matter what happens."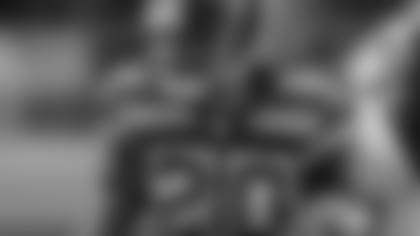 Safety Will Allen had been down this path, and more than once. Allen spent the 2004 through 2009 seasons in Tampa. He was with the Steelers for the following three seasons and returned from Dallas after the first five games of this season.
"It's the teammates, man, the brothers you play with, you go out to war with every week," Allen said. "We go out and put it all on the line together. It's a tight-knit group. You really can't explain the relationships that you build on this team and with this group of people. That's one thing that I admire about this team. Everywhere else was way different than it is here."
Pittsburgh native and backup quarterback Bruce Gradkowski also subscribes to the "Pittsburgh is different" theory after taking the Tampa Bay-to-Cleveland-to-Oakland-to-Cincinnati route back home.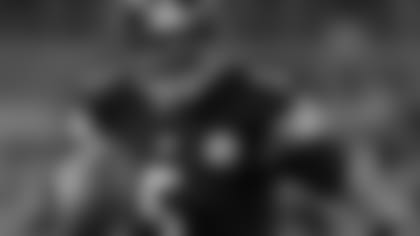 "Yeah, it is," Gradkowski insisted. "I really appreciate this place. I've loved the Steelers growing up. And I have a lot of respect for the way the Rooneys run this organization, and being inside the doors now it just proves to me how real it is. This is a group of guys and a team that is more mentally tough than I've ever seen. It's a compliment to the guys on this team. It's a compliment to Coach Tomlin, getting us prepared. And Ben (Roethlisberger), I've seen throughout the season, when there were low points, how hard he practiced and how he practiced more, took every rep. He was dedicated and it showed through his play. To see him stay healthy all year, it's a compliment to him and the way he worked."
Wide receiver Jerricho Cotchery recognized an intangible quality he respected upon coming over from the Jets prior to the 2011 season. He noticed it again this season.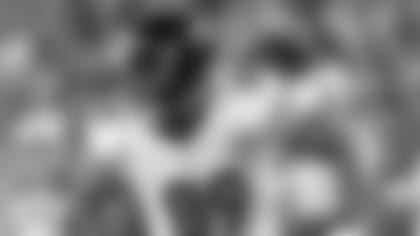 "A lot of teams scream 'family.' They throw out the word 'family,'" Cotchery said. "This was truly a family-type atmosphere here this year. We had a lot of adversity, and a lot of it was caused by us. But at the same time we stuck in there together, there was never any finger-pointing. Guys just got better and we ended up being 6-2 the second half of the year. I think a lot of guys are proud of that.
"This is a special place. I noticed that from my very first visit here. Once you experience a place like this you always want to be a part of it. I love the guys in this locker room. I love working for the Rooneys. I love working for Coach Tomlin. He's a guy, where you would love to cut his grass. If he'd ask me to do it, I'd take that job proudly. He's just an unbelievable guy to be around.
"It's a great environment, and I love being here."