Coach Mike Tomlin, General Manager Kevin Colbert and several coaches visited the Pittsburgh Pirates at LECOM Park in Bradenton, Florida today.
The group, who are on the road for Pro Days including one on Wednesday at Clemson, took in the Pirates game against the Minnesota Twins.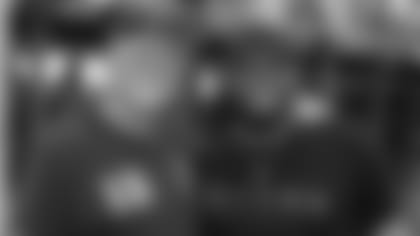 Before the game Tomlin spoke to the team in the clubhouse, and they spent time with Manager Clint Hurdle and General Manager Neal Huntington.
"It's a special time of year for those guys," said Tomlin. "It's good to be in that environment when they are just starting their journey. It whets your appetite for the very beginning of our journey, whether it's the start of the league year and free agency and what we are doing as far as preparing for the draft. I really think it's a great time of year for both organizations.
"It's a time to gather information, share thoughts. I am always interested in some things that are going on in their game, gleaning information from them whether it's use of analytics, technology. It's always a really good information sharing environment."