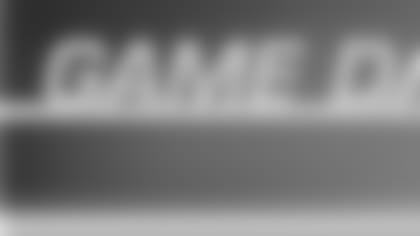 ](http://www.steelers.com/adPromo/clickThrough/processClick.io?adPromoID=95922)
STEELERS at CHIEFS SUNDAY, NOVEMBER 22, 2009 KICKOFF 1:00 P.M. ARROWHEAD STADIUM
Steelers (6-3) vs. Chiefs (2-7)
*
*Pittsburgh Steelers (6-3) at Kansas City Chiefs (2-7)
Date: Sunday, Nov. 22, 2009
Kickoff: 1 p.m. (ET)
Site: Arrowhead Stadium (79,451) • Kansas City, Mo.
Playing Surface: Grass
TV Coverage: CBS (locally KDKA-TV, channel 2)
Announcers: Ian Eagle (play-by-play) Rich Gannon (color analyst)
Local Radio: Steelers Radio Network WDVE-FM (102.5)/WBGG-AM (970)
Announcers: Bill Hillgrove (play-by-play) Tunch Ilkin (color analyst) Craig Wolfley (sideline)
Spanish Radio: Grupo Radio Acir (Mexico City) 88.9 FM


A Look at the Coaches
* Pittsburgh Steelers Head Coach Mike Tomlin
Overall Regular-season Record: 28-13 (.683)/third season
Regular-season Record at Pittsburgh: 28-13 (.683)/third season
Playoff Record/Years: 3-1/two years
* *
*Kansas City Head Coach Todd Haley
Overall Regular-Season Record: 2-7 (.222)/first season
Regular-Season Record at Kansas City: 2-7 (.222)/first season
Playoff Record/Years: n/a

Series History: Series began in 1970
*Overall: Pittsburgh leads 17-8
At Pittsburgh: Pittsburgh leads 8-4
At Kansas City: Pittsburgh leads 9-4
Neutral Sites: n/a
Last Regular-Season Meeting: Oct. 15, 2006 (in Pittsburgh)
Pittsburgh 45, Kansas City 7
Postseason Series: Kansas City leads 1-0
*(postseason record not included in overall series record)
Pittsburgh owns a 17-8 all-time record against the Kansas City Chiefs in the regular season, with the Steelers leading 9-4 in Kansas City...Pittsburgh won the most recent matchup between the two teams, 45-7, at Heinz Field on Oct. 15, 2006, a game which sawRB Willie Parker *rush 21 times for 109 yards (5.2avg.) with two touchdowns...that was Kansas City's first appearance in Pittsburgh since a 23-17 Steelers' victory at Three Rivers Stadium on Oct. 29, 1989...eight consecutive games in this series were played in Kansas City from 1992-2003, with the Steelers and Chiefs splitting those contests 4-4...WR Hines Ward* had a big day in the Steelers' previous trip to Arrowhead Stadium, hauling in nine passes for 146 yards (16.2 avg.) with one touchdown in the Chiefs 41-20 victory on Sept. 14, 2003...Kansas City won the only playoff matchup between these two squads, 27-24, in overtime on Jan. 8, 1994 at Arrowhead Stadium...Pittsburgh has had a 100-yard rusher in each of their past five victories over Kansas City (Willie Parker, 2006; Jerome Bettis, 2001, 1998 and 1996; Barry Foster, 1992)...Kansas City is one of nine teams to have a 100-yard rusher against the Steelers since 2000 (two by Priest Holmes).


**Steelers-Chiefs Connections
Steelers-Chiefs Connections: Several Steelers have ties to the Chiefs and the Kansas City area. Steelers with connections to the Chiefs include LB Keyaron Fox, who played his first four seasons (2004-07) in the NFL with Kansas City. C Justin Hartwigplayed collegiately at Kansas University. Rookie DE Ziggy Hoodplayed at Missouri. Offensive coordinator Bruce Arianscoached for the Chiefs from 1989-92. K Jeff Reedwas born in Kansas City, Mo.

There are a number of Chiefs who have direct connections to the Steelers and the Pittsburgh area, including Head Coach Todd Haley, who grew up in Pittsburgh (Upper St. Clair) and whose father Dick Haley was one of the architects of the great Steelers teams of the 1970s. Todd Haley was also a former ball boy for the Steelers and worked the chains on game days. Assistant offensive line coach Joe D'Alessandriswas born in Aliquippa and coached at Pitt in 1996. Offensive line coach Bill Muirwas born in Pittsburgh. LB Mike Vrabelwas drafted by the Steelers in the third round of the 1997 NFL Draft and played with Pittsburgh from 1997-2000. LB Tamba Haliplayed at Penn State while CB Maurice Leggettis from McKeesport. OG Andy Alleman began his collegiate career at Pitt. Offensive quality control coach Nick Siriannicoached at IUP (2006-08).

* *
*What To Look For
* *
**PITTSBURGH TEAM NOTES

• The Steelers look to improve to 18-8 all-time in the regular season against the Chiefs.
• The Steelers look to improve to 3-0 against AFC West opponents this year.
• The Steelers look to improve to 10-4 all-time in the regular season on the road in the series history.
• Pittsburgh looks for its first win in Kansas City since a 20-17 victory in 2001.
• The Steelers look to improve to 3-2 on the road this year.
• Pittsburgh looks for its third straight road win this season.
• The Steelers look for their sixth win in the past seven games on the season.
* *
* *
*PITTSBURGH INDIVIDUAL NOTES

TE Heath Miller
• *Needs two receptions to break his single-season mark for receptions (48 in 2008). Miller currently has 47 catches on the year, which are second on the team.

*LB James Harrison
• Needs three sacks to move into ninth place on the team's all-time sack list ahead of Ernie Holmes (40.0). Harrison currently has 37.5 career sacks, including a team-high nine this season.
* 
**K Jeff Reed
• Needs four points to reach 800 for his career, second in team history behind only Gary Anderson (1,343). Reed currently has 796 points.