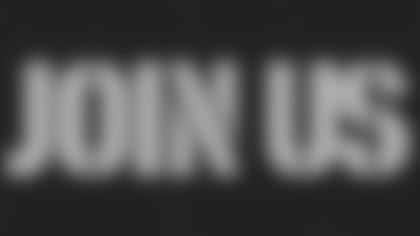 As Steve Lloyd and his family drove from Pittsburgh to their home near Harrisburg, PA, the day after the Steelers defeated the Baltimore Ravens, still excited by the win and the Joe Greene jersey retirement, his phone rang.  He never could have imagined the news he would receive when he answered it.
Lloyd won a signed Greene jersey courtesy of Steelers Nation Unite for sharing what Joe Greene meant to him on social media and using the hashtag #SNU75.
"It was really unreal," said Lloyd. "I am still emotional right now. I was just overwhelmed. My wife and I are Steelers fans. We have two kids, 17 and 13. Instead of taking summer vacations we decided to get Steelers season tickets and that would be our vacation.
"We were driving home from the game Monday and I got the phone call. I was speechless. I am usually not speechless, but I was so overwhelmed. I have been a Steelers fan since the early1970s. They were the team I first started watching. It was incredible."
A day later the jersey arrived, and Lloyd truly understood what it meant to be a member of Steelers Nation.
"It's incredible that the organization would think about their fans to do something like that," said Lloyd. "It really means a lot. It is really authentic the way the Steelers do it. It really is the Steelers themselves giving information to the fans, the conference calls, things like that. You can't feel more a part of the organization than what they invite you to participate in. I am just your average Joe and I feel like I am somebody special."
---
Steelers Nation Unite is a new fan engagement program this year that helps bring fans closer to the team. Already there has been an online chat with Le'Veon Bell, a conference call with Brett Keisel and a Twitter takeover by Antonio Brown.
Fans are rewarded for checking in at games with surprise rewards and badges, and gatherings at away games.
"I am a huge Steelers fan so anything I see that gets me involved with the team is definitely something I am going to participate in," said Jill Saurer, who won the opportunity to take part in the Terrible Towel unfurl before the Steelers-Colts game at Heinz Field. "I was shocked and surprised I won. I checked into the game and we were driving down and I got the text asking if I would like to participate. I was not aware at all that would happen. It was so surprising and exhilarating.  I have been to Heinz Field a million times but it was the first time I got to go on the field, it was awesome, special, a good time.
"It was surreal. It just blew you away. You saw how it motivated the fans. And it was an amazing game. It's important they recognize their fans. They take pride in Steelers Nation.  It's nice to see they care and reach back to the fans."
---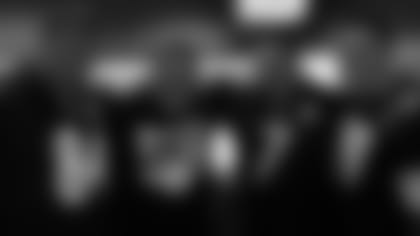 Gene Welsh was tailgating with his friend before heading to Heinz Field to sit in his upper level end zone seats. Shortly before he had checked into the Steelers-Texans game via the Steelers Nation Unite app, not sure what to expect. He never expected a text message asking if he would like to upgrade his seats to a luxury suite. 
"My college roommate and I are Steelers fans and we pick a game every year to go to," said Welsh, from Coal Township, Pa. "We had never been to a Monday night game so we chose the one against the Texans. I had joined Steelers Nation Unite that morning because we went to Jerome Bettis' Grille that day and I saw a banner on Heinz Field so I joined.
"When I got a text asking if I would be interested in upgrading my seats to a suite I replied yes and we were wondering if it was for real. They told us to meet at the 1st-IN-Goal tent and we met there and they told me I would be sitting in a suite with Billy Gardell. Halfway through the first quarter Billy, Steve Byrne and Seth Meyers came up from the field and it was an unbelievable night. I told everyone the story and they were like get out. I have been a Steelers fan my whole life because my dad grew up in the 1970s and loved the Steel Curtain. It was just amazing."
And like the other winners, including those at games who have won t-shirts, hats and Terrible Towels, Welsh truly appreciates that the Steelers are forming such a tight bond with the fans via Steelers Nation Unite.
"It's a cool experience," said Welsh. "I don't know of any other team in the NFL that has a fan base like us. It's another reason to keep us loyal. It makes you feel part of the team. I was an athlete, and watching pro football sometimes fans get disconnected from the game. The Steelers have that connection with fans, though."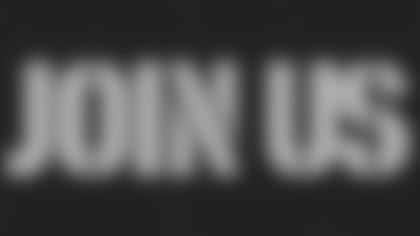 ](http://www.steelersnationunite.com/)