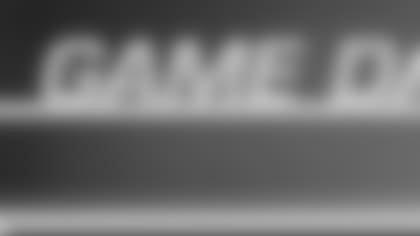 ](http://www.steelers.com/adPromo/clickThrough/processClick.io?adPromoID=95922)
 STEELERS at LIONS SUNDAY, OCTOBER 11, 2009 KICKOFF 1:00 P.M. FORD FIELD
LIONS CONFERENCE CALLS Head Coach Jim Schwartz Could you tell me how Larry Foote has fit in? What has he provided and meant to your defense?
First thing, he's a good player. You guys know Larry [Foote], he brings a lot of other things to the table, not just his talent as a player. Loves the game of football, he has passion about it. He loves the city of Detroit, he does a lot of stuff in the community. He's a leader in the locker room, practice field and during the game. He has talent to back it up. That stuff is useless if you don't have talent to back it up. He's a very instinctive player. He's never been the biggest or fastest but he's just been extremely productive. He's playing a completely different scheme than he has in Pittsburgh, it's taking him a little bit of time to adjust, but his ability to produce became evident right away.
 
How has the transition from a 3-4 to a 4-3 been for him?
It's totally different, gap sets are totally different. We run some zone blitz but it's not the base of our package the way that it was in Pittsburgh. There's a lot of different looks. We experienced a lot of that a couple years ago when I was in Tennessee, we brought Chris Hope in from Pittsburgh. He was a safety fitting and it's a lot different fitting into a 4-3 in the run front, but Larry's [Foote] a smart guy, he picked it up pretty quickly.
 
Has Pittsburgh been doing anything different this year from the past?
They've broke some long runs. Their identity for the longest time was a, "grind it out offense," and offense that could sit there and grind it out 2, 3, 4 yards at a time. Their run game has a lot more explosiveness now. They can break long runs and obviously their pass game is a lot more explosive now. Roethlisberger makes a lot of plays deep down the field and not all of them are schemes. A lot of them are just his natural ability to hold the ball, find time and make a play.
 
What's [Matt] Stafford's health status?
I'll have an update for his health later today after practice when we see what he's able to do at practice. We're excited about Matt [Stafford]. Matt has made improvements every single week. Not just in his understanding in our offense but understanding a defense as he's gotten a lot more relaxed. People like to say the game slows down for players. I think that's what happened to Matt [Stafford], he's gotten a lot more comfortable out there making a lot of plays deep down the field eliminating a lot more mistakes. He had an interception last week that was a screen pass and we were trying to make a safe play on a third and long. A defensive lineman was cut, he was on the ground and popped up and intercepted the ball. Every week he's gotten a little bit better, has put points on the scoreboard and has the ability to make plays down the field.
 
How important was the win against the Redskins?
I was probably the least important person when it came to getting that win. For the city, the organization and players that were here before, that was a tremendous burden. It was hard enough to be 0-2 at the time. People weren't satisfied to let us be 0-2, we had to be 0-19. It was an important win just to put it behind and let us concentrate on winning. Let us concentrate on winning one game, not breaking a streak. We need to have a different agenda, we need to concentrate on just an opponent rather than bearing the burden for the first two games, all of last year, even going back to 2007. It was an important win, probably the least of which was me.
 
How will the matchup be against Calvin Johnson?
When I was in Tennessee we used to do that and we'd see other teams use matchups. That's useful in a lot of ways. One is you can put a player on a guy and roll the scheme to another guy, or you just match one guy and see how it goes. The [Chicago] Bears ended up matching [Charles] Tillman on Calvin Johnson after the first quarter. We've seen that before. Calvin's [Johnson] a unique player he's so big and fast, he can make plays in a lot of different areas of the field. He's not a one trick pony that you can take the deep ball away and he can't do anything else or take his speed away because he doesn't run very good routes. He's multi-dimensional. I think the one thing they'd look at in a matchup like that is the size Ike Taylor, he's a big corner, he's got long arms. That's important when you're matching up a guy like Calvin Johnson who's 6'5" and has a vertical of 43 inches.
 
How's Calvin's [Johnson] health?
Calvin's [Johnson] got some bumps and bruises but I expect him to be on the practice field soon.
 
Do you expect him [Calvin Johnson] to play?
Sunday is a long way. I'm worried about him practicing first. Let's get him through practice and then we'll worry about seeing where he is to play, but I would anticipate him practicing this week.

Linebacker Larry Foote What's it like out there for you, little change of culture?
Yeah, but I am use to it. It is definitely a different feel, new guys and a new experience for me.
 
How hard is it?
It's hard being 1-3 right now. Just learning the stuff, going from 3-4 defense to 4-3. Some of the mistakes I am having is just being caught up in the 3-4 and the system we ran there in Pittsburgh. It sometimes gives me a loss because I revert back to what I am use to doing and seeing. But just lining up; In 3-4 you line up ahead of the guard and ahead of the tackle, and right now I could be the open A to the closed B to the C gap, so that is the only real adjustment I had to make.
 
Willie Parker said you are already trash talking.
All of these years me and Willie kept saying what if we played against each other, what would happen. His butt better be ready to play.
*
What do you think of how Rashard Mendenhall played last game if Willie can't go?
How do you think he played? He had 166-yards. He looked real good. I knew he had talent just seeing him last year and being with him in training camp. It was only going to be a matter of time before he broke out.
 
How much disappointment was there when (Rashard) Mendehall didn't come around last year?
I think for the most part it was disappointing when he got hurt. We wanted to see him and we definitely needed him. All of those guys like Mewelde (Moore) filled in but I thought he was around for the most part.
 
How have you gone about changing the culture there?
I'm just being me. The stuff I learned from the old vets, from Joey Porter, the (James) Farrior and (Jason) Gildon and those guys, I'm just bringing that atmosphere, attitude and mindset here to these young guys and being the same guy I was there here.
 
How tough was it going from a team that expected to win every week to a team that couldn't win every week?
It's different. You can tell from the confidence and the swag, you can just hear it. But we have been getting better every day. Since I got here during mini-camps we have been growing as a team. The tough part is that they brought a lot of new guys in, new coaching system, new style of play. So a lot of guys are learning. We had to learn on the run. But if you watch the games we are getting better defensively every week.  So hopefully we keep growing.
 
At what point last year did you get the vibe that you may not be back this year?
I never got that vibe, I got the vibe that I don't want to be back next year just because of the amount of snaps I was getting and rotating. I don't know if they had plans of getting rid of me when I initially asked to get released. They were saying no, so I don't know if they were blowing smoke or whatever. During the year when I saw my snaps going down, I am still in my prime, so a move had to be made. I either had to go or you had to give me more snaps, is how I look at it.
 
Were you concerned that they might late in the year, maybe during training camp say to you that you are backup now and ask you to take a pay cut and it would be too late for you to go anywhere else?
That was my concern. I heard through the league that stuff like that happens but they reassured me that that was not going to happen. When I talked to Mike Tomlin they told me that we were going to do the same things as last year. Timmons was going to play on third down, you are going to be in our base and they were telling me that we aren't going to release you and you aren't going to take a pay cut. So they told me that and I only have got to take his word, he never lied to me before, but I know this is a business.
 
How much did you force the issue to get out of here?
I was pleading with Kevin Colbert, let's get it done. They said no at first and the most disappointing thing was that they let me go after the draft. After the free agency was over with, I was thinking well maybe before the draft, but then they waited to release me after the draft. That was a little bummer because teams had spent their money and plus they had linebackers in the draft. But it worked out how God wanted it to happen and I got my wish to come home and play.
 
Why do you think they waited that long?
I don't know, trying to be greedy, get a little more from me on the trade possibly. They screwed me a little bit.
 
Do you still have fond memories?
I have nothing but respect for that organization. It was definitely a plus, I made some money and I won some Super Bowls. You can't ask for more than that. It's a class A organization, they have always treated me with respect and unfortunately the business side of it happens. But even on both sides we were always respectful towards each other even when I wanted to leave I never really went public with it. I have fond memories of those guys and I love the time I was there. 
 
Because your snaps were going down as last year was going along, did you have a little less enjoyment of Super Bowl XLIII that Super Bowl XL?
No. You are going to a Super Bowl and I don't care if you are the last guy on the team it is going to be a blast. I think the first one, I think the other guys might agree, we were underdogs, we were 7-5 and went on that winning streak and won it on the road, so I enjoyed that one more just because we were the underdogs. But last year I enjoyed it, I had a great time with my guys, I knew my role. Was I happy with it? No. But I knew my role and I played it. I never would let my attitude disrupt the team I am on especially with the guys I am playing with. I love those guys. Even Lawrence Timmons, we had a great relationship, I never looked at him funny. It was just part of the game but you have to play your role always.
 
What made you root against them in the first game?
That's just a natural; I think a lot of players that leave teams they don't want them to do so well. But once the game started going, you just naturally root for your boys out there. I've been cheering for them, I watched them the other night and I have been rooting for them. I am just a Steelers fan now, but not this Sunday.
 
Does knowing this offense help you at all?
I don't think I ever really knew. I don't think anyone really knows when number seven has the ball in his hands. They are going to do the same thing they have been doing. They are going to try to run the ball, Ben (Roethlisberger) is going to be Ben and make plays. Defensively you just have to line up and play your assignment.
 
Did you ever know the defense when you were here?
I knew a little bit. I shared a couple of words with our guys this week. That Steelers defense is so exotic. I just tell them to watch for everything.
 
You used the phrase that you maybe got screwed a little bit, that didn't outweigh the good times?
When I say I kind of got screwed I mean if you are going to release me I prefer they would have done it in February so that I had an opportunity. This was a long time ago, I got over that. But the good outweighs the bad and anything negative is my opinion. I wish they would have just released me in February when I had a good chance of getting picked up and making a little bit more money. But they waited to try to trade for me or get more money and they didn't but it worked out. I am so happy where I am right now and I am going to be a part of turning this thing around in my hometown. So I have nothing but good memories of Pittsburgh.
 
Who is targeted for the trash talk on Sunday?
Everybody. There is going to be more with the defense of course. But I am going to be watching for Hines Ward. He told me last year that if we ever play each other he wasn't going to crack back on me, so I hope he stays true to his word.
 
Including number seven, you will trash talk him?
Oh yeah, I will trash talk with Ben.
 
How do you explain your loyalty to your hometown? Why do you like Detroit so much?
Because I am Detroit. That is why I love it. I am from here, my family lives here, everything about me is Detroit. That is where God put me. I am proud of my city, I love it and I am very loyal to it and it has been loyal to me.
 
Do you expect a lot of Steelers fans on Sunday?
I hate to say it but I am quite sure there is going to be a lot of them there. But hopefully we keep them quiet.
 
What is it like in Detroit after last night's baseball game?
Oh I am hurt. Why do you bring that up? I was feeling all good, just got out of practice. Oh man, you just set me back. I am going to have to call my shrink when I get off the phone. 
 
We can bring up the Stanley Cup too.
OK. OK. City of Champions!
 
What is the turf like up there?*
I would definitely prefer grass, no doubt about it. But here we play on turf. It is not bad. I have played on worse turf fields than this one. I am glad for that, but football is made to be played on grass, our stadium has turf so I have to make do.

STEELERS CONFERENCE CALLS

 On the imprint he has seen on the Lions from Jim Schwartz: "First of all, it would be tough for me to evaluate that. I don't know Jim that well. We haven't worked together. I don't know what his imprint is. I do see a lot of new faces and usually that means a culture change, both in terms of the draft and free agency. They've done a nice job of putting together some veterans with leadership, probably got a new attitude and a new approach to winning." 
On whether he expects to see Matthew Stafford as QB on Sunday: "Based on what Jim's saying at this point I am, yes."
On what the difference would be between Daunte Culpepper and Matthew Stafford: "I don't necessarily have the answer to that. I know that the young guys really represented themselves well. They're attacking people vertically and so forth. I don't see them restraining what he's doing in any way. Coach Linehan is putting together a nice plan. They're utilizing all the talent that they have. I don't know the answer to that at this point."
 
On what Larry Foote meant to the Steelers and how things went down with him leaving: "Larry is a locker room favorite man and not only because he was a good player here but he's a heck of a guy. Larry is one of those guys that has a passion for the game. It shows through every day. He's always up. He's a good teammate in that way."
 
On how LaMarr Woodley is playing: "He's doing well. He's a young guy that's on the come. Made a few splash plays for us of course a year ago. We expect more of the same from him as we proceed this year."
 
On what attracted LaMarr Woodley to the Steelers in the draft: "His resumé is his resumé at Michigan. He had an impressive three or four year playing career there. Had a lot of hardware to show what he did, but myself and Kevin Colbert went to the Michigan pro-day and we were just thoroughly impressed with how he handled himself at the pro-day. He did d-line drills. He did linebacker drills. He was just, you could just tell that this guy was a competitor. It showed through in his pro-day workout."
 
On what makes teams struggle in the fourth quarter: "I just think it's the nature of the National Football League. This is the ultimate parody league. Games that are seemingly not close but come close at the end because we just got a level of respect for the guys that play and coach this game. They always going to come down to the last minute even if initially they don't appear to be headed in that direction. It's natural ebb and flow in this things. That's an element of it that we respect and in the end we're just trying to have one more punt than our opponent."
 
On whether a guy can be such a good athlete that you find a way to fit him in (linebacker or lineman) like LaMarr Woodley: "I think really what you're getting at and what you're talking about is, football players come in all shapes and sizes and at times, particularly in regards to the draft, we're all looking for this cookie cutter of a football player that we all envision, but the reality is that you can evaluate players by turning on the tape and his tape was impressive. Once we met him we were equally impressed so it really wasn't a tough decision, you know whether he was tall enough to be an end or fast enough to be a linebacker really all those things were irrelevant really when you look at the production that he had in Ann Arbor."
 
On what else has impressed him about the Detroit Lions on film: "I just like the way that they're intermingling the veteran free agents signees with the draft picks. You know, if you look at what they're doing defensively, guys like Larry Foote and (Julian) Peterson and Anthony Henry and Grady Jackson; guys that have been around. A couple of guys like Sammie Hill and (Louis) Delmas and (DeAndre) Levy. They're doing a nice job of intermingling guys that are highly regarded draft picks with some veteran players who have been different places and bring a different perspective to what they're doing. Really I think they're doing a nice job of it."
 
On whether or not Willie Parker is ready to come back: "Don't have the answer to that at this point. We'll know more as the week wears on."
 
On whether that decision will be more difficult the way Rashard Mendenhall played last week: "No, those are decisions that come with the territory. No need of pondering the possibilities of it at this point, really it's a moot point until we get more information regarding the availability of Willie (Parker)."
*
 * Linebacker LaMarr Woodley *
*On what the Steelers lost with LB Larry Foote's departure:"His attitude and the experience that he brought to our team. Larry's been around this team for a while, been around some great leaders, some great defenses, and when he was in there he was just a big part of our defense. A guy that gets the defense fired up, a guy that can go out there and play two positions, and a guy that helped mentor us young players. It was a lot losing him."
 
On what Foote taught him:"Just the way you carry yourself, as far as how to stay in the game for a long time, how to take care of your body, things you need to do in order to learn the playbook, he was more of that kind of guy."
 
On the time they spent together at the University of Michigan in the offseason:"I wasn't down there that long, but when I was down there Foote was working out like he had just come out of college."
 
On if Foote gave him special attention because of their Michigan ties:"Yeah, I mean all the linebackers did because that's the tight group that we had. He was one of the guys that helped show me the ropes when I first came here."
 
On if Foote is talking trash:"He hasn't really been talking trash. I talked to him last week for a second but it wasn't no trash talking really, it was more about what was going on down here."
 
On if not talking trash is a departure for Foote:"Everybody on the team knows Foote. They know when to take him seriously, they know when not to take him seriously, so I don't think talking trash is really going to matter."
 
On what has made Foote a good fit in Detroit:"Just the things that he brought, like I said. He's been on championship teams, he started on two Super Bowl teams here. I've been around great leaders and I just feel like he took the leadership role he got from here and took it to Detroit. They're building a defense there with some veteran guys they have on their defense and they have guys that they picked up."
 
On coming back to Michigan to play:It's going to be a great feeling. I've got a lot of family coming to the game, a lot of people haven't seen me play since high school and they're more excited than I am about the game."
 
On what worries him about the Lions offense:"Nothing at all. Even looking at the Lions last year, even though they went 0-16 they were an offense that could put points on the board, and they've shown that again this year that they're a team that can go out there and put points on the board. So, never underestimate them not scoring, because they can."
 
On if the uncertainty at QB for the Lions this week complicates preparations:"You've got to be ready for anything. Whoever's back there we've got to go back there and play. We've got to watch film on both guys and when Sunday comes, show with the play."
 
On the difference between Stafford and Culpepper:"Experience. One guy's got more experience than the other, that's how I see it."
 
On preparing for playing against Stafford:"Just watching the film, mainly I've been watching film on Stafford right now because I feel like he's going to play so I've been watching him more on film the last two days, but I'll check out the other quarterback after practice today."
 
On what he sees on film from Stafford:"A great arm, when he's out of the pocket the guy has shown he definitely can run and he's not planning on sliding he's definitely fighting for the extra yards."
 
On the Lions' offensive line:"They're a good offensive line. They're blocking and they're staying on guys long enough to allow the quarterback to get the ball down the field. I don't think you can ask for anything more than that."
 
On if only he or the whole team expects Stafford to play on Sunday:"Everybody does. You expect for the guy to come back and play."
 
On if he thought the Lions would draft him:"At first I did, when it got to the second round and I was still around a little bit I figured that the Lions would take me being that I was right up the road and they'd seen what I had, but they didn't do it."
 
On defensive coordinator and former Lion Dick LeBeau:"Every week LeBeau's got something different, a new play he designed, a new blitz package, just finding ways for us playmakers to go out there and make plays and hopefully have the offense turn the ball over a little bit so we can go out there and get some turnovers. But every week is something different with coach LeBeau, you just never know."
 
On former Lions WR Charles Rogers:"It's just a sad situation. I've been knowing him since the 9th grade, he just made some mistakes here and there. That's about it. Overall I think he's a great player he's just made some mistakes. Every year I have my football camp at Saginaw High I make sure that I invite him out every year because I kind of feel like he was one of the main athletes in Saginaw, or the athlete in Saginaw, who really showed us young players that you can go to college being an athlete. I think he kind of made the way for us and I've still got a lot of respect for that guy."