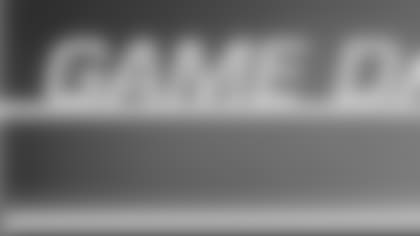 STEELERS vs. CHARGERS
DIVISIONAL PLAYOFF GAME SUNDAY, JANUARY 11, 2009 AT HEINZ FIELD KICKOFF 4:45 P.M.
The Steelers will host the San Diego Chargers on Sunday, Jan. 11 in an AFC Divisional Playoff Game at Heinz Field. Kickoff for the game is at 4:45 p.m. on CBS. The Chargers defeated the Indianapolis Colts to advance to the Divisional Playoff round to play the Steelers.
Last Meeting:Sunday, Nov. 16, 2008 at Heinz Field
1st Quarter
!
TD
LaDainian Tomlinson, 3 yd run (Nate Kaeding kick is good), 06:50. Drive: 6 plays, 59 yards in 3:30
2nd Quarter
!
S
M.McNeill tackled in end zone by J.Harrison for a Safety, 14:54.
!
FG
Jeff Reed, 21 yd field goal , 00:03. Drive: 8 plays, 54 yards in 1:23
3rd Quarter
!
FG
Jeff Reed, 41 yd field goal , 08:45. Drive: 14 plays, 54 yards in 6:19
4th Quarter
!
FG
Nate Kaeding, 22 yd field goal , 06:44. Drive: 17 plays, 78 yards in 7:34
!
FG
Jeff Reed, 32 yd field goal , 00:15. Drive: 13 plays, 73 yards in 6:30