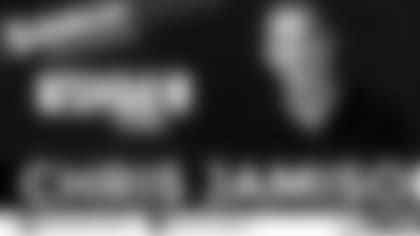 ](http://www.nbc.com/the-voice) Steelers' fans come out in full force every week to cheer on the team, but a fan from Pittsburgh needs support from all of Steelers Nation.
Chris Jamison, a graduate of North Hills High School and lifelong Steelers fan, performed in the finals of NBC's "The Voice" on Monday night.
Jamison is battling for a recording contract, and Pittsburgh and Steelers fans everywhere have been behind him since the show began weeks ago. But now it's crunch time and fans can vote for Jamison to win the show by voting through Tuesday at 12 noon (ET).
Fans can download Jamison's songs from iTunes, inlcuding Cry Me A River, one of the most critical methods of voting. Fans can also vote via The Voice app, www.nbc.com/the-voice, or via Facebook.
Jamison shared what it's meant to him to have so much support from Pittsburgh and Steelers Nation to date, and what it would mean to have them behind him tonight as well.
What has it been like to get the support from Pittsburgh and Steelers Nation?
It's been incredible. It was something I never really expected. I was nervous about the support going into the competition. Although I performed with different musical groups growing up in Pittsburgh, I never really performed solo there. All of the stuff I did solo was in Columbus where I went to school. I was nervous about it. It's been great. Pittsburgh is home. It's where I've lived my entire life. It was especially great to come home and see so many people show up for the concert at Stage AE. I had no idea what to expect. Being on The Voice is really cool and a dream come true, but going home and seeing all of those people screaming your name, gathering together to support you is definitely a dream come true.
Was it overwhelming to see the turnout at Stage AE and how big the homecoming concert was?
It was very overwhelming. I didn't know what to expect, the show didn't know what to expect either. When we got there the concert turned out to be the biggest concert The Voice has ever seen for the packages they have for the show. They said it was one of the best ones they ever shot. Beforehand I was like what if only a few people show up. It would be really embarrassing. I was completely overwhelmed to show up and be greeted at the front door by the Pitt Band and all of that. It was a pretty crazy experience. It was overwhelming, but it set me up to be ready for things. The next week I had one of my biggest weeks on the show and I think that was because of Pittsburgh and all of the support they have given me.
As a Steelers fan, what has it been like to have the support from the team, including performing at the team's fashion show this fall?
I always watched games from the time I was little. Whenever I performed at the Steelers fashion show, just getting to see the players in person with their families and be in that atmosphere was amazing. The Steelers are one of the biggest parts of Pittsburgh. Everybody relates if you are from Pittsburgh you are a Steelers fan. Just to have their support is amazing. To have the support from one of the biggest icons in Pittsburgh is something I don't take lightly and am very appreciative of.
There is a chance you will be singing the National Anthem at Heinz Field this season depending on your schedule. What will it be like to sing at Heinz Field?
It will be incredible. I always wanted to sing the National Anthem at Heinz Field. I think coming off a show like The Voice and having all of the support from Pittsburgh and the Steelers, this would be a chance to show how much all of the support means to me. To stand on the field would be a really big deal and hopefully is something I can do.
What message would you like to give to the people of Pittsburgh and to Steelers fans all across the country regarding supporting you on The Voice?
Just like we all support the Steelers every week, I don't think they could go on the field and do what they do and feel the way they do about the game without the energy and support from the crowd. That is the same way I view this. It's not a sport, but it's still a competition of battling it out every week to try and win. This is the prime time where I am going to be on stage and it's going to count. This is like the Super Bowl for me. Just like they support the Steelers, it would mean the world to me if they got behind me and helped me. Steelers' fans have already helped make my dreams come true by voting for me and keeping me on the show. If I could take the whole thing home for Pittsburgh and the Steelers it would be really special.