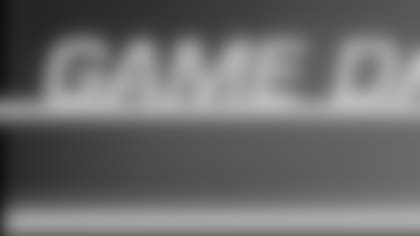 STEELERS AT EAGLES SUNDAY, SEPTEMBER 21, 2008 AT LINCOLN FINANCIAL FIELD - KICKOFF 4:15 P.M.**
Steelers Head Coach Mike Tomlin Press Conference

Opening remarks:
"I'll start by saying that you have to give the Eagles credit. They took it to us tonight. No doubt. They got after us. That's the story of this football game. Them applying pressure on the quarterback, particularly on third downs, made splash plays. We talked about one of the keys to this game, leading up to this game was dealing with the pressure packages that they had, we didn't do a good enough job of it to win. We didn't do a good enough job at all in terms of that. We accept that. We do. All 11 men involved, it starts with me, coaches we got to do better. No doubt. National Football League, when you put a display like that out there, you are going to see it again and again and again until you make that problem disappear. It's a problem that we have, it's obvious. We'll do that. But you have to give those guys credit. They played a good football game. They came out ready to play tonight. They made enough plays to win, we did not."

On whether they made changes in the second half to deal with the pressure:
"We did, to be quite honest with you, blood in the water at that point. They did a nice job. They pinned the ears back. Some of the situations you make adjustments, you pick the pressure up but people get physically beat. That was the case. At times, particularly early on, they had some nice schemes drawn up, we didn't deal with it. We didn't recognize pressure, we didn't identify hots, we didn't run hots, we didn't get them thrown and caught, etc. But it got to a point there where you were getting guys blocked but they were beating blocks, getting after our quarterback."

On how QB Ben Roethlisberger is doing:
"I think he is going to be fine. Of course he's battered a little bit. He got hit quite a bit tonight. I'll have more information in regards to that in the morning, but at this point it doesn't appear to be anything long-term."

On whether Ben had an x-ray:
"Yeah, he got hit on the hand. X-rays were negative, but to get hit like that, you know, we'll see where he is in the morning."

On what happened to NT Casey Hampton:
"Casey hurt his groin. We had been dealing with that early in the week. We'll see where he is, but usually when a guy has an injury like that and then something happens in the course of a football game, it's going to be awhile, but I'm not going to speculate. We'll see where he is after we get him examined in the morning."

On whether the Eagles did anything new:
"Well, maybe they hadn't shown it in the regular season thus far, but it is part of their football. Those blitzes, their backers in a double-A (gap), particularly a bunch of all out. They went zero coverage quite a bit, particularly on third downs, but nothing that they are not capable of historically that isn't part of their football. They just did a nice job of executing it. They did a better job of executing it than we did of handling it."

On whether he is more surprised or disappointed in how the offensive line played:   *
"I'm disappointed that we did not handle their pressure packages. Notice that I said we. Okay. I've said all along that the protection of our quarterback is an 11-man job. The quarterback, backs, wide-outs, tight-ends, linemen. Characterize it however you want to characterize it but offensively we didn't do a good job in the protection of our quarterback."

*On what the officials told him on the safety call:
"I'm not going to get into what they told me. I'm just going to say that I disagree."

On whether you can challenge that call:
"No. That was my next question after I had a brief discussion with them and it's not something that you can challenge. I thought [RB] Mewelde [Moore] was right there, had the ball not been tipped he possibly could have caught the pass. My opinion. So be it."

On how QB Byron Leftwich did on that final series, coming into the game late:
"Not good enough. Those are the standards that we're measured by. You know, we are not looking for moral victories or feel good in the way of finishing a football game, etc. We play to win and we didn't do that tonight."

On how the Eagles blitzed against the run:
"Yea, they had a bunch of guys up around the line of scrimmage. They made a commitment to it like they are capable of doing and the only way you get people out of that mentality is you handle it, get the ball out, get the ball in the hands of people in open spaces. We weren't able to do that consistently. We dropped a few balls on first and second down. Just did not have rhythm at all tonight."

On whether he considered kicking a field goal on the last fourth down:
"Absolutely not. We did not move the ball consistently enough to say that had we kicked a field goal and got an onside kick that we could get down there again. We were down there, we were going to take our shots and had we gotten in the end zone, we would kick an onside and attempted to get a first down or two and put ourselves in field goal position. But under the circumstances, based on what had happened to that point tonight, no way I'm kicking a field goal right there. We are trying to score while we're down there."

On whether the level of uncertainty in protection changed from the 1st to the 2nd half:
"I don't know that there is a level of uncertainty. We just did not do a sound job of dealing with it. Everybody knows the reputations of the Philadelphia Eagles, particularly defensively what they are capable of in the schemes that they draw up. Jim Johnson has been doing it here for a long time. They've got a great deal of continuity. They did it. They did it better than we handled it."

On whether he will look at any personnel changes based on this game:
"You know I'm not going to have a knee jerk reaction. We've got a good football team. We're the same team right now that we were at 4:15pm when we kicked that ball off today. What we are going to do is we are going to go in and look at it, accept responsibility for what happened, make corrections, prepare to see it again on Monday night because we will until we stop it, and move on."

On whether he feels his team wasted a good defensive effort:
"I'm not worried about wasting efforts and things of that nature. We play and we play to win. We didn't win tonight. We lost as 53. We saw the victories as 53."
*
* *
*Steelers Locker Room
Offensive Players
* 
*RB Willie Parker
On the frustration of the loss:
"It was really frustrating, but we win as a team and we lose as a team, and that was the case tonight."

On the pressure brought by the Eagles defense:
"They really just blitzed and blitzed, and the plays are out there to be made, we just never made a play. We've just got to look at the film and just come out next game ready to battle."

On what the Steelers offense was expecting to see from the Eagles:
"Yes, we knew [Eagles defensive coordinator] Jim Johnson, he's just like [Steelers defensive coordinator Dick] LeBeau, so we knew what they were going to do."

On the offense's lopsided ratio of passing plays to rushing plays:
"We just didn't get it done."

QB Ben Roethlisberger
On the outcome of the game:
"[We've] got to give [the Eagles defense] a lot of credit. They're a very good team, very good defense, and they got after us."

On the adjustments made by the coaching staff:
"We're very good at making adjustments at halftime, and we made adjustments, but they were the better team today and that's the way it goes.

On what could have been done differently:
"We'll have to look at the tapes, it's hard to really say. [Eagles defensive coordinator Jim] Johnson is one of the best, and there's a reason. They brought a lot of different things at us, and we have to rebound."

On whether he became hesitant to take a hit as the game went on:
"You can't afford to. I try and stand there as much as I can and just keep trying to get back up."

On whether more hot routes would have made a difference in the offense's effectiveness:
"It's one of those things that we were just off a little here, off a little there. It's early. We have to make the adjustments and we'll get prepared to see what defenses do like that again."

On whether there was anything the Eagles did differently to stop the run:
"They're a good defense. They brought guys from all over the place, and did a good job. [We've] got to give them credit."

On the condition of his hand:
"[It feels] good. [The injury] happened on that last play. I think it just got stepped on."

On whether the play ruled a safety was actually an incomplete pass:
"That's what we thought. [I'm] not going to sit here and talk about that, but that's what my argument was to [the official], that [RB] Mewelde [Moore] was right there."

On the attitude of the offensive unit with the score being so close toward the end of the game:
"I want to say right now that I have to thank our defense. They gave us many chances to win that game. They were the reason that we were able to stay close and have an opportunity to win the game. My hat goes off to our defense and the way they played -- it was something special.

On the ability to improve his protection:
"Like I said, they're a good defense. They get paid, too. We'll make our adjustments and move on and get prepared."

On whether he felt overwhelmed by the heavy blitzing:
"I think that we had a good plan. We had people in position, we're just a little short here and there, but we'll keep our heads up and we'll move on."

On the whether the offense was prepared:
"It felt going in [like] we had a great plan. We were very prepared. They threw some different things at us that we hadn't seen, but nothing that isn't correctable."

On his expectations from Baltimore next week:
"Obviously Baltimore is going to give us Baltimore 's defense. We'll watch the film on this and learn and get ready, because we know that it's a big game coming up."

On the play that resulted in an interception:
"Yes, I told [WR Nate Washington] right before the play [that] I was going to take a shot and see what happens. I threw it up and [CB Asante Samuel] made a great play. He's a very good defensive back and it's just one of those chance plays."
* 
*WR Hines Ward
On the play of the offense:
"I do not think we as a unit were picking up the blitz very well.  They kept bringing a lot of guys up front. We had too many guys coming in free and even if we had one on one matchup, we were not winning them. It really seemed to confuse us a little. I think today was a good old fashion butt kicking."

On whether this was a very frustrating game:
"I think this was about as frustrating game as it could be. I think sometimes you do not want to press the issues to much this early in the season. I think we really had a lot of guys that were not on the same page. In a 60 minute game you have to be on that same page. It is tough enough to win on the road."
* 
*On whether the offense was confused today:
"I think we were really confused. We have to learn from this today.  We had to many guys coming in scout free and did not pick up their blitz packages. I think we did not protect our quarterback because he was running around a lot. We all had our hands in the cookie jar and are all to blame. We need to get better on offense before we play against Baltimore next Monday."

On if there was any finger pointing on the offensive line:
"No I did not see that. We are an offense as one and no one can blame another person. The receivers need to make catches and the quarterback has to read the hot passes and make plays. The running backs have to step up and block a little better and we are all in this together. Nobody out there tonight played a perfect game."
* 
*OT Willie Colon
On whether he was disappointed with the play of the offensive line:
"The Eagles really got after us and we knew what they were going to do.
I think there were some mental as well as some communication breakdowns in the game."

On whether he was happy that the Steelers were in the game in the second half:
"I think it was our defensive that really played hard and kept us in the game. The defense will always fight for us, but I think we need to get better offensively. We have to get better as a unit because we really got our teeth kicked in."

On whether the offensive line was disappointed over all:
"It was really disappointing that we did not improve in the second half. If our unit was on the same page, I think we would not have had any issues moving right up and down the field. This game was a butt kicking-it really was."

On what the offensive line needs to do to change things:
"It if do not make changes we are going to have problems. If we do not get on the same page, these things are going to continue to happen."


Steelers Locker Room
Defensive Players

LB LaMarr Woodley
On whether he was happy with the play of the defense:
"We did still allow the Eagles to put 15 points up on the board. We cannot totally be satisfied because we let them put up more points then we did. I do not worry what the offensive does because on the defensive side, we have to keep the scoring down."

On whether the defense is happy they held a good offense down:
"The Eagles have a very good offense, but they really have a good defense and we saw that today. I think today the offense played better than our defense did, and they got the victory."
* 
*On where things are with the defense right now:
"It is still really too early in the season right now to know where we are at. But when you loss, you have to go in and look at things and make some changes. We have to make some corrections, so it does not happen next week. I think we will come out next Monday and not make the same mistakes."
 
LB Larry Foote
On the play of the Eagles offense:
"I think the Eagles gave us a tough time today. *The Eagles really did a nice job on their defense, blitzing a lot on us.  I think when you go on the road you are going to run into games like this. I think we are early in the season though and the Eagles played well today."

*On whether he was happy with the way the defense held the Eagles offense*down in the first half:
"I think in this game I would have been happy if we would have won this game 6-0. We have some corrections to make on defense, but overall I thought we really played well today."

*On whether he felt the defense was confusing [QB Donovan] McNabb:
"I think we did a nice job disguising some plays and played well against him in a very hostile stadium. The Eagles defense though really did a great job. I do not think that McNabb put up a ton of points on the scoreboard, so we did a good job on him. I think though in the first half on their first couple of drives, we let them get to many first downs. "


Eagles Head Coach Andy Reid Press Conference
* On injuries sustained during the game:
"[RB Brian] Westbrook has an ankle strain and he'll have an MRI in the morning. [FB] Tony Hunt had a concussion. [TE] L.J. Smith has a lower back sprain, and we'll see how he does tomorrow. [QB Donovan] McNabb had a chest contusion. He came in and worked on it [at halftime] and he was able to come back."

*On the victory:
"I'm not sure which one to congratulate first – our crowd or our defense, but they were both awesome. Our defense played their hearts out and the crowd screamed their hearts out. That was quite a display right there. I love bringing teams in here, especially teams like the Steelers. The defense had nine sacks, three turnovers, and a safety. They really got after the quarterback. It was something to watch. I thought [QB] Donovan [McNabb] started the game off great with 15 completions, and I thought he played very well. I thought [WR] Hank Baskett had a career day today and played his heart out. We were down to two running backs, so I thought those guys [Correll Buckhalter and Lorenzo Booker] did a nice job likewise, especially coming off of a short week. [P] Sav [Rocca] had a real nice day as did [K] David Akers with that last field goal which was very important."

On whether he knows the severity of Westbrook's injury:
"I don't. Off the x-rays, it is not fractured, but we'll do the MRI tomorrow and see what the deal is."

On how much the injury to McNabb affected his play in the second half:
"He was stiff a bit and he was in some pain."

On the play of the Eagles defense:
"Defensively, I just thought it was a phenomenal job. [Defensive Coordinator] Jim [Johnson] had a great plan and the players executed it and they played their hearts out. They were coming off of a game in which they were disappointed in their performance last week, and to be able to rebound like that coming off of a physical game against Dallas , I can't say enough for them. I'm very proud of them."

On whether McNabb managed the game more conservatively in the second half:
"I was a bit conservative too in the second half. Our defense was playing very well, and they were playing very deep on us with a cover-two look. I tried to run the ball a little bit more and bank on our offensive line a little bit."

On C Jamaal Jackson starting at center despite missing a week of practice due to the death of his brother:
"That's not an easy thing to do. First of all, he was playing with a broken heart due to his brother's situation. He also missed some practices. It was a tough thing because he was very close with his brother. That's not an easy thing to do."

On what his team showed him with a win following a short week of preparation after a Monday Night loss at Dallas :
"They have big hearts. We're not the biggest team, but we have big hearts, and that will take you a long way."

On whether he was surprised Pittsburgh did not attempt a field goal trailing 15-9 on its final offensive possession of the fourth quarter:
"I'm not going to get into all of that. They played their hearts out, and it was a heck of a football game. We've had a couple of games here where it was two heavyweights going at it. They are a heavyweight in the AFC, and [ Pittsburgh head coach] Mike Tomlin does a great job. I'm not here to criticize their team."

On Defensive Coordinator Jim Johnson's comment last week that he was disappointed that he didn't blitz more in the loss to Dallas:
"He made up for it this week."

On why the Eagles blitzing was more effective this week than last week at Dallas :
"Some of it is the fact that the crowd noise helps along with the different schemes. It was very hard for [ Pittsburgh ] to communicate, and you saw how many penalties their linemen had with procedure calls, and then they were late off the ball. That's tough. It's like when we played [at Heinz Field] in 2004. That's a tough place to play because it's hard to hear."

On the final three punts of the game by Sav Rocca:
"They were unbelievable. You don't very often talk about a punter being a weapon, but he sure was a weapon tonight. He's been punting very well this year."

On whether the Pittsburgh defense played more cover-two following the injury to Brian Westbrook:
"They did that a little bit the first half also. We could have run the ball a little bit better. If I had to do it over again, I would have dialed up a couple of different [running plays]. But it still was cover-two with quarter-quarter halves."

On whether it was hard for him to take a conservative approach offensively:
"I was semi-conservative. I was still trying to get it down the field, but [Pittsburgh] was playing so stinking deep that we had to go with our underneath stuff."

On the play of safety Brian Dawkins:
"He's a warrior. He's a tough-minded guy and he helps everybody around him. I know he's getting old, he knows he's getting old, [the media] knows he's getting old, but he just comes out and plays his heart out."

On the improved play of the Eagles secondary:
"The front seven makes the back four better, particularly the front four makes the back four better. The more pressure you're able to put on a quarterback, the better your secondary is going to play."

On Donovan McNabb breaking the franchise's career record for touchdown passes:
"There isn't enough time to go through all [the accolades]. He's going on 10 years here, and that's a tough thing to do. To bounce back from the different things he's had to bounce back from physically and to be able to play the way he is right now, every record he gets, he completely deserves. I'm proud of him for this one here."

On whether the injury to McNabb will affect him this week:
"I'm sure he'll be sore, but I think he'll be alright. He's not going to be going out and doing any gardening tomorrow."

On the significance of the victory following the Monday Night loss at Dallas :
"You had two good football teams playing each other, and if you look at the things that this team did coming off of a short week, losing to an NFC East rival, in a tough, tough battle [in Dallas] on a Monday night, there are a couple of things going on there that could have been negative. The guys buckled down all week and they didn't flinch over the Dallas game. They learned from their mistakes and they pushed on. I'm proud of them for that. It takes a special quality to do that."

On whether he took fewer risks offensively due to the play of the Eagles defense:
"That, along with the fact that our punter was punting well. I wanted to score, and I don't want to downplay that. We wanted to score and we needed to. We didn't play as well [offensively] in the second half as we needed to and I could have done a better job of putting guys in better spots to do that. There wasn't a lot of change from what [ Pittsburgh did defensively] in the first half to the second half. Still I don't want to take anything away from our defense. It's pretty easy for [offensive coordinator] Marty [Mornhinweg] and I to call the game when the defense is playing like that."

On McNabb's management of the game overall:
"I thought he did a great job and he handled it very well."

On the improved play of the Eagles run defense:
"You've got the linebackers and the front four playing well. Every once in a while we were bringing a safety up into the box, whichever one it was Q [Quintin Mikell] or Dawk [Brian Dawkins]."

On the play of quarterback Kevin Kolb following the injury to McNabb:
"I thought he did okay. What he was asked to do, he did well."

On whether wide receiver Reggie Brown could have been used more following his return from injury:
"He could have been used more. He was feeling good. The important thing was that he came out of this game feeling good. As much as you practice hard, once you get the juices flowing in a game, it's different. I just wanted to make sure he came out of this game healthy, and that's how he feels. We'll use him more now."
*
* *
*Defensive Coordinator Jim Johnson Press Conference
* 
*On what the difference was between today's game and last week's game:
"I don't think there's any secret. We blitzed much more. They gave us some stuff that we had worked on a little bit. The guys just executed on defense, I thought a lot better than we did last week. Last week we just didn't do some things that we wanted to do, and this week we did, so sometimes it comes down to execution. But I did probably blitz more this week."

On why he blitzed more this week:
"It's a funny thing sometimes. It comes down to protection, and if I know certain protection I might not do it against a certain type of protection. Today, we felt there were some things that we felt we could take advantage of, although they are a good offensive team, but it was just there, and our guys were aggressive and as long as you're aggressive, and the coverage was good. Last week the coverage wasn't good. So you have confidence when you blitz, the coverage was good [this week]. Last week it wasn't. This week our coverage was excellent, and they executed the blitz."

On whether he was surprised that the Steelers came out throwing the ball:
"No. I felt they would. We thought all week that they were going to try to. That's part of what they like to do. Big plays, get the ball downfield. I know they like to run [RB Willie] Parker, but we anticipated that a little bit, and we probably worked more on [defending] the passing game than the running game."

On why he lined up LB Stewart Bradley and LB Omar Gaither inside all game:
"It was just part of that blitz package. Sometimes we're blitzing them, sometimes we're coming out of it, sometimes one guy is coming and one guy is backing out of it. It's just a combination of that particular package that's all."

On whether he felt the Eagles shutdown Steelers RB Willie Parker today:
"Yeah, we did. We did a nice job. We felt going into this game that we had to set Parker, shut him down on the edges. As far as getting outside, we did a good job with that. And if we could do that, we knew that given the passing situation, we could put some pressure on him."

On how he blitzed Bradley more in today's game than usual:
"He's a good blitzer. Like I said, last week it was a little bit different type thing, but against the Rams and that, we blitzed him quite a bit. It just happened to be one of those days where we just kept coming. It was one of those tight games. Like I said, our coverage was good. I had great confidence in our corners and ends and our safeties, so it lets you do things. We were able to cover well and still get good pressure."

On whether he felt DE Juqua Paker and the defense had a good game:
"A lot of guys had a good game. He came off the edge well and did some good things as far as stunts and that, but a lot of our defensive line, they did a great job. Besides the blitzing they got some good pressure, too."

On whether he wished he would have used the blitz a bit more in the Dallas game:
"Yeah, I do. I wish I would have done a little bit more. The game, the situation, and all of a sudden our coverage wasn't as good. So, I kind of laid off a little bit. But I said 'no', I'm going to challenge those guys to cover and we did a better job this week, so it's a combination."
*
*On whether he thinks that pressure on the quarterback can be a momentum thing:
"Sure. I think any quarterback feels that pressure. You lose a little bit of that confidence, timing of the routes, stuff like that. [Steelers QB Ben Roethlisberger] is a strong quarterback. He's an excellent quarterback. He got out of a lot of trouble, but we felt that if we could get up in his face a little bit, especially the middle pressure, it really helped."

On what he thought of FS Brian Dawkins' leaping play:
"I think it was a great play. That's the Dawkins we all know. Dawkins had a week like I did. He had as a good week as I had. He had a great week this week, and it was good to see him come back. He's a good football player."

On how much of an impact the frontline of the defense had in today's game:
"They had a big part. Like I said, that kind of goes hand in hand with the pressure up front and the coverage. This week was a lot better in coverage, and the pressure was a lot better, too."

On whether he feels as if he's ahead of schedule with the defense:
"I think the biggest thing I see is, I see the linebackers playing the run really well. Stewart Bradley, [LB] Chris [Gocong] and [LB] Omar [Gaither], all three of them are playing the run really well, and our frontline is holding up pretty good."

On how much confidence he had in the fourth quarter:
"After we got that field goal, a lot of confidence. I felt good. Like I said, I don't want to be redundant but I just felt we were covering guys well. We were challenging receivers, our pressure was good, and so I felt good."

On whether he and head coach Andy Reid made a joint decision to be a little bit more conservative:
"No. Andy's not a conservative guy. He's going to be aggressive. I do my job and I know he's going to be aggressive when he can. And today, we just had a good situation, so he probably got a little more conservative. He's usually very aggressive."

On whether Bradley's play stood out to him today:
"I think so, yeah. I'm going to watch the tape. His pressure up the middle was good. His run defense was good. I think he did a good job."
*
* *
*QB Donovan McNabb Press Conference
* 
*On the effect his injury had on his play in the second half:
"It effected me a lot. We did a couple different things at halftime and a lot more once the second half started and I felt that I could go back out and try to help the team. I was willing to sacrifice my body to do that. And you're playing with guys out there who are giving it their all and you just have to do the same. A couple of throws obviously I wanted back and I thought our rhythm was a little bit off early on, but we did what we had to do to win the game and that was the most important thing."

On the pain he felt after the hit: *
"It felt like when Bruce Lee got kicked in the chest by Kareem [Abdul-Jabbar]. Some of you don't remember that …. I've seen re-runs. But you know what, it was a tough hit. It just felt like my chest just kind of caved in, head hit the ground and I just felt like I couldn't open up. And again like I said, we did some different things at halftime which gave me the opportunity to try and be mobile with the chest and shoulders. And early on in the second half we just couldn't get our rhythm, but we did what we had to do and I think hats off to our defense. Our defense really played well today. And I guess when you're 34 years-old people count you out, then you come out and play well. And I think [Brian] Dawk[ins] really did a great job today and I think he really showed people that he's still got a lot of gas in the tank."
* *
*On how he took the hit that injured his chest:
"Yea, it was the flea flicker hit… I didn't fall on the ball, they pounced on me a little bit, three guys. And I just kind of absorbed the hit and I guess I got the negative benefit out of it. It'll be good rehab this week and get back ready to go next week."

On whether his injury is similar to a bruised sternum:
"I guess it's somewhat similar to the shot I had in the Atlanta game that Monday night in the beginning of the season, but it's in a different location. But it's something just like it. I guess that explains what happened in that particular injury and now I know how to bounce back from it and get ready to go."

On coming out strong and getting a win today after last Monday's loss at Dallas : *
"Well it's very important today. We knew that coming in against a Steelers team that's very physical, a team that's been rolling the last couple of weeks. This is something which they felt was another stepping stone to their goal and we knew that [Steelers QB] Ben [Roethlisberger] was coming in a little banged up, but other than that, I thought offensively and defensively they were doing a lot of great things. We just had to step up to the challenge and I think we did. Coming out on that first drive we had a change, a set change obviously with the injury to Tony [Hunt]. And I thought our defense just really elevated their game and Jim Johnson called some great blitzes and we were able to put points on the board and come up with field goals that were good enough to win the game. But I thought it was a total team effort today. This team really stepped up to the challenge and really did what we had to do to put ourselves in a position to win."

*On whether it was difficult to not play aggressive and with conservative play calling:
"It is difficult, especially the way we started things out this year, the way we started the preseason actually. You know, you have to be able to change it up in certain situations. Weather conditions, the way the course of the game is going, the team that you're playing, you've got to be able to change it up. It might not be aggressively downfield, you've just got to kind of pick and choose you're plays and intermediate passing game, run game is very effective, screen game. And just try to eliminate turnovers. And I thought we did that today. We had a couple of penalties that brought us back, but I thought we did a decent job – not a good job or not a great job – but just a decent job of being able to control the clock a little bit and put our defense in a position where they had good field position and could be able to put it away. Again like I said, it was a total team effort. You look back on the film and you see we had a couple plays left on the field and get that corrected for next week."

On how concerned he is about RB Brian Westbrook: *
"Well anytime you have your star guy go down, it's just tough. But I thought [Corell] Buck[halter] and [Lorenzo] Booker did a good job of filling in, actually for Westbrook and Tony [Hunt]. A lot of different things, as everyone across the league knows, that we do with Westbrook as our first and second option. So I thought all of us kind of came together. And even when I went down, Kevin [Kolb] stepped in there and was able to complete a nice slant pass to Hank [Baskett] and try and start things out in the second half. So that's kind of what we need of our guys – to step in when things are not going as well as we want them to or an injury happens."

*On what he said to the rest of the offense when Westbrook got hurt: *
"When it happened, no one really focused on to see how bad Westbrook was hurt. I actually had seen the play and I was wondering if he was going to get up. And it was a good sign, for the whole offense, to see him kind of limp off the field. But at that particular time we were kind of rolling with the offense. Buck picked up a couple big yards and coming off on the sideline, you don't see Westbrook there. I just tried to veer the focus of the offense to just kind of focus on what we were going to do on the field instead of trying to focus on whether Westbrook was hurt or not. I was thinking he was going to come back in. Then obviously when I came in at halftime, both of us were in there together and I knew we wasn't coming out in the second half and we kind of communicated with each other and I told him, hey I gotta go back out and just try to help. And if we can get him back healthy and get Tony back for next week, that will be big. But if not, you know again, guys got to step up."

*On his management of the game: *
"Well you know I think in a situation like that when you're playing against a team that's obviously aggressive like they were as far as our defense was concerned and the way our defense was playing, you want to do what you need to do in order to be successful in moving the chains and eating up the clock and try to get touchdowns. You don't want it to be a field goal battle. And I thought offensively early on the way we started the game was very aggressive. We put a lot of pressure on their defense, came up with a lot of positive plays. And in the second half, the way the game was going back and fourth we were just trying to continue to get first downs, eating up the clock and seeing how many points we can get. We were trying to get touchdowns, but if not to just try and make sure we secure a field goal. And what that does now is give Jim Johnson the opportunity to blitz, to apply pressure to Ben and it worked out in our favor this week. But who know it can work well for us again. We just got to learn from this situation and offensively be able to continue to stay aggressive and be able to change up when the time comes so that hopefully our defensive ends and linebackers can apply pressure to the other quarterbacks as well."

*On what the game says about the depth of the skill players:
"It definitely says something about the depth of the skill players. Those guys work extremely hard and they enjoyed a challenge and the way we worked all season and the way we worked in training camp, you just want to give guys the opportunity to be successful and make plays. And I thought we got away from that a little bit that last year, of just kind of running an offense instead of calling plays for our specific guys. I think this year we kind of set the precedent of being able to involve guys in this offense. You see we start the game out with Hank Baskett, we got Westbrook going, we got DeSean [Jackson] going, Jason Avant caught a big first down for us. Buckhalter did a great job for us. And the list continues on. I want to get L.J. [Smith] involved as well. I thought defensively they tried to take L.J. out of the game. So that left open opportunities for other guys as well. So it's going to be big these next couple games to continue to do that and progress and hopefully we'll be back here smiling and continue to roll."

On whether he had any breaks or cracks in his chest:
"No, not that I know of, no. Just gotta be right back out there for the game, hopefully by the end of the week. Maybe this week I'll have an opportunity to get a day off. I'm going to shoot for it, but it probably won't work. It's just important to take care of the body. You know, do the right things and get ready to roll for Sunday. We got the Bears."

On how G Max Jean-Gilles stepped in for the injured G Shawn Andrews: *
"I thought Max did a great job. Max had a great week of practice. And a good thing for Max was that he had that experience in training camp and in the preseason. Of just communicating with those guys and knowing the calls and knowing who he had to pick up. I thought he did a good job in the run game as well as in the passing game. Obviously, people can look at it from the outside and see that we only scored 15 points, but it's the little things. It's the little things that really step up and we'll watch the film and correct our mistakes for next week."
* *
* *
*FS Brian Dawkins Press Conference
* 
*On going after the QB:
"It's a must that we go after a QB. The first thing we did was defend- we had to get going on a thirddown and long situation. That's what we've been talking about with you guys all week. We had to get this team to third and long and [Defensive Coordinator] Jim [Johnson] called a blitz. Give him credit. He said that was what he was going to do, and he did. He just let us loose."

On taking criticism from the media all week:
&am