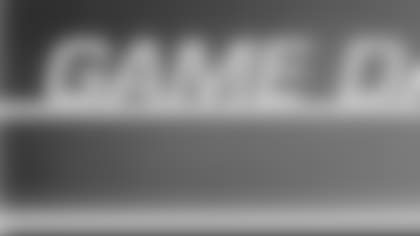 ](http://www.steelers.com/adPromo/clickThrough/processClick.io?adPromoID=95922)
 STEELERS at DOLPHINS SUNDAY, JANUARY 3, 2009 KICKOFF 1:00 P.M. LAND SHARK STADIUM
Can you talk about your teams mindset for the upcoming game?
Our team's mindset coming into this game is that we still have a chance at the playoffs and we're playing that way. There's an opportunity there, it's a pivotal game for us, a critical way for us and that's the way we're playing the game.
 
When you look at the challenge Pittsburgh presents what jumps out at you?
Well, they're defending champions, they have outstanding players, they're very well coached and they're a very physical team, good skill players. Defensively, I think they have one of the outstanding group of linebackers that certainly we've played against, I think those are the challenges.
 
What do you think about the pass heavy offenses in the league? Why is that?
I don't know why it seems to be that way right now when you look at it. I think some of the teams that have historically run the football and run the football very well in the league are throwing the ball a bunch right now. I'm sure it has a lot to do with the skill players that they have, but it's interesting because I try to look at league statistics and all those things, it looks that way on the surface but the league statistics still say that number of rushing yards, number of rushing attempts equal a greater win percentage than number of passing yards or number of passing attempts, but certainly more and more teams are doing it and I think what people are starting to see is the three and four yards in the cloud of dust isn't good anymore and we need chunk plays.
 
It looks like your offense has evolved and you've been passing more lately, talk about your change.
I won't say that we've changed at all, I think we went into a game a couple weeks back against New England and part of our philosophy and mindset in that game was that there was an opportunity to advance the ball in the air that day so we did. We also got down in that ball game early and never vision 50 attempts in a game. We got down, I think it was 14-to-nothing in that ball game and had to get ourselves back in it and we needed to stay aggressive which was part of our plan going in thinking we would be able to throw the ball, now that was that game and we ended up winning the football game but we came back against Jacksonville. I think we ran it for 140 or 150 yards that day and then got ourselves into two ball games where we got behind by 27-to-nothing and 24-3 or whatever it was and of course that equals high pass attempts. That is not the way we wanted to play the last two games.
 
Talk about how your quarterback [Chad Henne] has grown.
He's grown. Each week he's taken great strides and certainly, I've seen enough of these young quarterbacks come into our league and watched their progress along the way and I think he's done a great job progressing in a lot of areas that are important to his success. One, understanding certainly when to get rid of the football, doing those type of things, he started the season taking too many sacks and now understands that part of the deal, also understands from a decision-making standpoint, he's getting rid of the ball a lot sooner, getting the ball out in rhythm which now, all of a sudden our sacks are down over the last several games. Becoming much more aware in the pocket, doing those type of things I think has show good growth. Also, the touch passes, early on we didn't see some of those things and now we're starting to see him throw with a little more arch and pace which are all good signs.
 
Do you expect Ricky Williams to be limited for you this Sunday?
Well, Ricky [Williams] actually practiced today. He practiced and practiced full so we'll have to see as we get closer to the game.
 
Do you sense a special meaning for Joey Porter playing against his old teammates?
Well I'm sure anytime anybody gets a chance to do that it's pretty special. I know Joey [Porter] feels like he's certainly had some great years there in Pittsburgh. He's done a great job for us right now, I think any kind of player who gets a chance to play against his old team it's special. Joey's [Porter] a heck of a pro and he knows, here we are in December and both teams are fighting for their lives right now to continue and that it's an important game.
 
Talk about the matchup with your young secondary playing against Ben Roethlisberger.
Our young guys, certainly they have been well tested as of late in the last several weeks and again that will happen for us this week when you're playing against a quarterback like [Ben] Roethlisberger. I think each and every week, these quarterbacks just keep getting better and better and the skill people get better and better. [Santonio] Holmes is certainly an outstanding player and Hines Ward I have the upmost respect for. The tight end [Heath] Miller, so they're coming at you a bunch of different ways and our young cornerbacks have had some bumps along the way here but the tremendous thing about them is that they just keep competing and they keep coming back and during the course of games, they're constantly making plays, doing those type of things in critical situations so they're not short on confidence, it's a good problem for us but they know they're going to have their hands full this week.

Can you talk about the upcoming game?
Obviously the front seven are what we have to worry about. They bring a lot of pressure and we are going to have to protect me and be able to get the ball off on time.
 
Do you guys feel like as a team that you are being overlooked at all for this game?
I think all of the teams in the Wild Card hunt are thinking that if you win you need other people to help you and I think us as a team that is in the Wild Card hunt, we hurt ourselves. We put ourselves in that position. We could be overlooked, either team has to win and we have to have help from other teams to get into the playoffs.
 
What do you think about your team's chances?
We are going into this game and we feel confident. We are upcoming, we put up some big numbers offensively and we are starting to mesh there. We are confident going into the game but we know we are up for a big challenge going against one of the best defenses in the league.
 
As a former Pennsylvania guy, does this game take on any more significance?
Not really, my parents actually grew up Pittsburgh fans but we were from the Philadelphia part. It's not going to be that big of a deal. I guess it is more about me playing against old teammates, LaMarr Woodley and Ryan Mundy.
 
Were your parents Steelers fans when you were growing up and how did that affect you?
It really didn't affect me. We kind of had a split household. They liked the Steelers, my dad was kind of a Buffalo fan with Jim Kelly and I was more of a Joe Montana 49ers fan, so there were teams all over the place.
 
Have you talked to Woodley at all?
I haven't talked to LaMarr since we left college so it will be nice to see him again and catch up.
 
What do you think about going against Woodley and James Harrison?
LaMarr is relentless. Even in college he was one of those guys that you had to put two guys on, block and know where he was at all times. Obviously with James on the other side you have to be wary of both of them. Hopefully we have a good plan to attack them and get the ball out quickly.
 
How disappointing was it to not come out with a win on Sunday?
It is very disappointing. We didn't start very fast. We got in a game where he had to play from behind the whole time. I think we were in two-minute offense most of the game and we had to throw the ball more than what we expected and we just needed to start better and not hurt ourselves in the beginning. 
 
What do you expect from Ricky Williams?
He practiced today and we feel that he is going to be in there and playing for us. If he gets banged up we have other guys that will step up, but he practiced today and he practiced well.
*
*What has changed with the offense as you have grown into it?
With the wildcat, with Ronnie Brown going down, it was tough. Guys stepped in there. Pat White has been running it and obviously you see Ricky (Williams) back there. It is more of a game time thing. If we feel we can attack the defense with the wildcat we will do it and if not then we will stay away from it and stay balanced with our running game. With the passing the last two weeks, especially against Tennessee and last week, we got in an order where we had to come back and throw the ball and get more points on the board so we were forced to throw the ball more often.
 
How does it affect you if Troy (Polamlau) plays or not on Sunday?
I think obviously if he does play it will affect us because the stats are tremendous. I think they have seven interceptions and two touchdowns against him when he is in there and with him not there I think they have two interceptions and 18 touchdowns against their defense. So he is a big difference maker but we feel they are still very good on defense and in the secondary.

(On the reasons for his team's inconsistency) –"We're not in the business of making excuses or explanations for what we do. Our players on tape, we haven't been as dominant as we'd like, and that's going to be the case sometimes. When you're not, you have to make timely plays at significant moments to still provide victories. We've done that the last two weeks, but if you look at our complete body of work, we haven't done it enough, and that's why we're in the situation we're in."
 
(On how he presents the playoff picture to his team) –"I talked to the team very directly on Monday regarding our situation. The reality is that there's some things that's outside of our control, that we don't need to waste one iota of time pondering those possibilities. Any playoff scenario that puts us in, the first part of that scenario is us playing winning football this week. Our focus is preparing to play the Dolphins. It's going to be a rough-and-tumble game, we understand that. That's all we can control, so that's what we're focused on."
 
(On what concerns him most about the Dolphins on film) –"Offensively, of course, Ricky Williams, and not only him, but the myriad of unique things that they do off offensively, that's tough to simulate in practice. That's tough to prepare for, that's a  concern. The Wildcat stuff, and all the things that come off of it is difficult to prepare for. Even when you're looking at it, it's tough, concerned about that. Defensively, they have quality rush people, of course, they have the two top active sack men in football in [Joey] Porter and Jason Taylor, [Randy] Starks in unbelievably tough to deal with inside. [Cameron] Wake, they have quality rush people, and I think their young corner tandem, [Vontae] Davis and [Sean] Smith, they're really playing well and are really going to be difficult to deal with. Both physical guys, big in stature, tough to drop balls in on those guys. They're impressive."
 
(On if teams should do what is best for their team in terms of resting players if it sacrifices competitiveness in the process) –"I'm a proponent of people doing what they've deemed appropriate for their team because that's what I do for mine. I really don't have an opinion on what approaches or what they feel like they need to do in preparation for these games."
 
(On how he would assess the 2009 season) –"It's been tough, but every season is tough. Last season was tough, that's the nature of this thing. It's extremely competitive, it's an endurance sprint, if you will. We've had some successes and failures along the way, you learn from them. I assess us just like I assess our team, we're 8-7 right now, because this is a bottom line business, and that's how we're all measured, starting with myself."
 
(On if Troy Polamalu's injury could have been solely responsible for the team's five game slide) –"I tend to focus on the guys that are playing. Injuries are a part of the game, there are 31 other teams that have to deal with injuries, many of which are significant. The Dolphins lost Ronnie Brown, that's business in the National Football League, it's as much a part of the game as blocking and tackling. I can't control what other people say or think from a perspective standpoint, but for us, the 11 on the field are the starters, and the standards are the standards, and the standard is winning. We haven't lived up to the standard enough."
 
(On if Polamalu will play this week) –"We're just taking it day-by-day. He ran some Monday and yesterday. We're going to see if he's capable of working in a limited capacity today, and really kind of just taking it day-by-day."
 
(On what he attributes Rashard Mendenhall's success to this season) –"I think first and foremost, he's a quality player. He's got a quality skill set, he's capable of doing a lot of things, running inside and outside, catching the ball. It's just a natural maturation process of a talented young guy. He missed quite a bit of his rookie campaign due to injury, he of course was placed on IR. He's not doing anything that we didn't expect him to do, that's why we drafted him in the first round. Usually those guys can play."
 
(On how he puts together his play card for game day) –"We won't have enough time for that [laughter]. The reality is every week – and we're no different from anybody else, so I'm not giving you any groundbreaking information here, but we have a personality that we aspire to play to, it's based on our strengths, we try to play to our strengths and minimize our weaknesses based on the matchups we have any given week. It's a process that we go through every week like everybody else in this league."
 
(On how guarded his play card is) –"Pretty good."
 
(On what would happen if a play card fell into the wrong hands) –"I really don't think that those things determine the outcome of football games. It may provide an advantage in some form or fashion, but the reality is football in the NFL is an execution game. The team that blocks, the team that tackles, the team that makes the significant plays at significant moments, the people that win more one-on-one matchups than they lose usually win football games."
 
(On how many hours a day he works during the season) –"I don't keep track, I don't punch a clock, I'm not paid by the hour [laughter]."
 
(On is 15 hour days are the norm) –"At times. This part of this business, or sport culture, you do what's required to prepare yourself for when guys come in the building so that they can be prepared the very best that they can be. It's how I grew up in this business, I'm sure it's how everybody grew up in this business. I don't pay attention to it, truth be known. You work until the work is done."
 
(On if he could effectively do his job in 12 hours per day if the league mandated it) –"I don't think that will happen [laughter]."
 
(On how hard a decision it is to say a concussed player will not play) –"It's really not my decision to make per say. I rely on the medical experts. I'm trained to coach football, those guys are trained to evaluate people medically. I lean to their understanding."
 
(On how big a weapon Ben Roethlisberger's pump fake is) –"It is very effective, but it's probably not as effective as people make it out to be, in that it probably affects zone droppers, or spot droppers more so than anybody else. Man defenders, matchup zone defenders that don't use the quarterback as the primary indicator, some of those things aren't as effective as people let on. Spot drops, QB key teams, or defenses or calls, sure, it affects them because it distorts zone areas."
 
(On what exactly makes Roethlisberger effective with his fake) –"He's got a steely resolve. He's a competitor, he doesn't mind standing in there and taking calculated risks, it's part of his makeup. Like a lot of guys that have unique skill sets that make them good at what they do, that's one of his."
 
(On if Mike Wallace has surprised him in his rookie year) –"No, he hasn't surprised us in terms of his production. I'm pleasantly surprised by his level of maturity, the way he approaches preparation, his singular focus, his ability not to ride the emotional rollercoaster for a young guy is probably more impressive than his production."
 
(On if he agrees his offensive line has been inconsistent this season) –"We have a lot of issues, that just being one of them. I think any team in this league has strengths and weaknesses, and you play to your strengths, you try to minimize your weaknesses in an effort to win football games, that's what we do. We're not playing well enough on third down defensively, that's just the nature of this thing, you're always going to have weaknesses, and it's your job to try to minimize them and to strengthen them and hope that they don't prevent you from losing (winning) football games."
 
(On how much time he will have to spend preparing for Pat White) –"It is difficult because very rarely do you have somebody with the skill set of Pat White. This guy is a legitimate quarterback, he has great short area quickness and speed. Of course, he's from West Virginia, right down the road, so we're pretty familiar with him. Just getting a realistic look at what he's capable of is tough enough. Thankfully, we have a backup quarterback in Dennis Dixon that has a similar sill set and hopefully he can provide a quality look and help prepare us this week."

(On his use of the pump fake) – "You have to use it to your advantage to get [defensive backs] or linebackers to bite on something. But sometimes I am actually I am going throw it and the last minute I decide to hold onto the ball."
 
(On if his success with the pump fake is due to him having really large hands) – "I do have big hands. I don't if… well obviously they aren't the biggest in the NFL or anything like that. I have big hands and hand strength from playing baseball, basketball, fishing and all that stuff."
 
(On how he would describe their season) – "[Has] been a little bit of a roller coaster, ups and downs. Seems like when our offense was playing good our defense wasn't and when our defense was playing good our offense wasn't and just couldn't put it all together."
 
(On the idea they have seemed to play well against the better teams in the league and poorly against some of the lesser teams in the league) – "I guess it is true, any given Sunday. It is hard for me, I don't like to say that we played bad and we lost the game because that takes away from the other team, but when you don't play your best football it shows."
 
(On Mike Wallace) – "He has had a great year. As a rookie, you never know what to expect but he is a good, hard worker. He wants to be the best and you like a kid like that who tries and corrects his errors."
 
(On if there are any parallels between this season and their 2006 season, both following his own respective Super Bowl Championship teams) – "You know what, if you look at the records and all that people will make that comparison but I do think we are a lot better team now then we were. I just think we haven't played our best football and have had some unfortunate things happen."
 
(On if feels fortunate that his team is still in the playoff picture after having a five-game losing streak earlier in the season) – "Yea, anytime you at least have a chance to get in you like that position especially with that little streak we went on."
 
(On if there is anything to the thought of a Super Bowl hangover) – "I don't think so. People have asked me that many times and talked about it before the season. I don't believe in that, I don't think this team had that."
 
(On if he thinks teams have extra motivation to play them since they are the defending Super Bowl Champions) – "Well I think there is, but I think teams gun for us because we are the Pittsburgh Steelers. Not just in our division, we find that when we go to other places other teams seems to – the fans [too] – everyone comes out to play. I guess because of the storied tradition and history that we have here."
 
(On how he would describe their team's playoff chances) – "I have no clue; I am the wrong guy to ask about that. We got to try win this Sunday."
 
(On the idea he is not paying attention to the different scenarios that would get them into the playoffs) *– "None of it really matters if we don't win Sunday, so that is my singular focus."
 
*(On what he has seen out of the Miami defense) – "Things I am use to seeing early in my career with Joey [Porter], Joey making plays and Jason Taylor. Obviously the two young quarterbacks are playing phenomenal football. It is a very good defense, it is complicated. You have to try and watch enough film. And today going through our walk through, it is going to be an interesting week of practice."
 
(On if the Steelers have missed Joey Porter) – "Yea, Joey is a great football player. I am a better player because of Joey Porter. It was a pleasure to have him as a teammates and I always said when he was here that I never wanted to go against him and I have had to a couple of times now. It is not fun because he is such a great football player."
 
(On why he is a better player because of Joey Porter) – "Joey is a guy on defense, well not as just a player but as a leader too. Being a vocal guy, I just watch and observe him. I don't get into some of the loud bantering that he does but just how to talk to guys and get guys motivated and fired up. And on the football field Joey was always a guy that constantly right there, always in the backfield, always making plays and making you –and making me – make plays with my legs and throwing the ball quicker than I have had to, things that disruptive defensive guys do."
 
(On as a quarterback the importance of having an effective left tackle) – "That is your blind side. That guy is the last line of defense sometimes for someone hitting you from behind so it is very important."
 
(On how long it took him to get comfortable throwing the touch pass)– "I feel like I have been able to always do it. I don't think that you can teach a touch pass. You either have it or you don't. I could be completely wrong but that is my opinion on it."
 
(On the idea he feels he has always had the touch pass) – "My dad was a quarterback, I always was the quarterback, I just never got a chance to play it."
 
(On Rashard Mendenhall's play this year) – "He has played great. Not playing the first couple of games. Has done a great job of developing not just as a runner, but picking up blitzes, doing the intangibles you like in an all around back and I think he has become a great one."
(On describing the kind of coach Mike Tomlin is) – "He is a players' coach. He is fun, we like playing for him. He listens to the players and advice. It doesn't mean he is always going to do it, but you feel like you can go talk to him about anything."
* 
*(On if it is frustrating that they have lost games while having a number of weapons on offense) – "Yes it is frustrating. We have the dynamics to be an explosive offense and we are. We are doing OK [statistically] but that is why stats don't always matter. We feel we still need to get better and improve. We have to do that."
* *