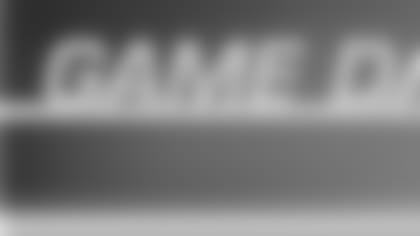 ](http://www.steelers.com/adPromo/clickThrough/processClick.io?adPromoID=95922)
 STEELERS at CHIEFS SUNDAY, NOVEMBER 22, 2009 KICKOFF 1:00 P.M. ARROWHEAD STADIUM
Chiefs Head Coach Todd Haley
Q: QB Matt Cassel talked about watching film from the Super Bowl, how much do you take out of watching that film?
 
TODD HALEY: "I think you have to look at it. That is actually my first time looking at it since the game ended so that was kind of an odd experience. It was not pleasant at the end but I think it is just part of the due diligence of getting ready. Obviously we are not anywhere near the same team that we were in Arizona so we will form our own game plan and find our own identity. I think anything you can look at, offensively at least I knew what we were doing to see the responses to it, I think it is a help."
 
Q: Without revealing any secrets, what do you see when you look at their scheme?
 
HALEY: "I think that would be too secret but, it was a great game and we had some guys make some great plays. The Steelers obviously made a lot of great plays too, one more great play than we did. Anytime you have to play a team of this caliber, a well coached team like they are with a lot of ability, it is a great challenge for us. We are trying to find our way here and get a little better every week and we have the Super Bowl champs coming in to play and we have to be ready to go."
 
Q: Since you hadn't watched the Super Bowl on film, have you had a chance to sit down and
 
HALEY: "It was on the T.V. a couple times. They were re-running it and I would walk through and I just couldn't bring myself to watch it. It was a painful, painful experience. An experience I am glad that I had but it is hard, when you have the lead in the Super Bowl to be World Champs and you end up on the wrong side of it. It is really hard to swallow as a competitor or as a person."
 
Q: Are you and defensive coordinator Clancy Pendergast looking for redemption against this Steelers?
 
HALEY: "I don't look at it as any kind of redemption because we are in Kansas City now and we've got a totally new team with a new staff. A couple of us that were in that game happen to be here, but we are trying to get better every day, find our way, find our identity and we have a chance to play one of the best teams in the league, if not the best. It is a great challenge for us and I think we are just looking forward to that.
 
Q: Marvin Lewis was quoted as going two series with not realizing that Troy Polamalu was not in the game. How much do you to realize what players are out there on the field for the other team? 

HALEY: "I think you have to know who is out there all of the time and where they are. But in Marvin's defense, with Tyrone Carter, it is hard when you are watching the tape unless you are really looking at the specific number, you see the hair and it is hard to tell them apart at least from far away on the sideline. Obviously though, you need to know where guys are and where they are playing and with Troy, he is one of those guys that you really have to know. He moves around so much. He is in one spot when the ball is snapped and then another spot when the ball is thrown or run. He is a hard one to keep track of."
 
Q: Can you give us your thoughts on your first year?
 
HALEY: "It's a big job. I knew that it was a big job coming in. I don't think that it is for the faint of heart. I feel like our team in all areas has continued to see signs of improvement. It hasn't always been reflected on Sundays, but I do think that from where we started to where we are now, we have made considerable progress and I think we are continuing to get better. We had a good practice today and I think that is really all we can judge it on. Obviously we are going to be judged on wins and losses, and it is about winning games and we got two wins and that is not enough. But as far as being here, working everyday and seeing what we have, we are continuing to improve and go in a positive direction and that's the part of the process we are in right now. We are in the beginning, not the middle, not the end. We are in the beginning of trying to turning this team into a winning team."
 
Q: Your thoughts on Bill Belichick's fourth-and-two call the other day and is it easier to make a call like that if you have a resume like his as compared to being a new coach?
 
HALEY: "I think it is going to be the same scrutiny. I was getting beat up over a fourth down call. I respect Coach Belichick as much as I respect any coach in the league. I was fortunate to work with him for a few years and I'm sure he had a reason for what he was doing and we all have to make those decisions pretty quick and ultimately we are responsible. When it goes good obviously we made the right decision and when it goes bad, we are not smart coaches. So again, I have the utmost respect for Coach Belichick and with any decision he makes.
 
Q: Are there influences from him in your style of coaching?
 
HALEY: "I would be happy if anybody thought that I had any Belichick characteristics. Again, I think he's a coach that I admire greatly. I am so fortunate to grow and find my way with some of the great coaches that I was around. Coach Belichick, Coach Parcells, Coach Henning and even growing up around the great Steelers' coaches on a daily basis. Again, I think you become your own person but to be around and learn from and observe some of those guys who are proven winners through time, I am fortunate and happy that I was able to learn from some of the best.
 
Q: How well have you gotten to know Coach D'Alessandris and what's he like?
HALEY: "He's like a typical western PA guy. He's obviously on my staff so I've gotten to know him, but it's good talking to you all and hearing the some of the Pittsburgh lingo."
Q: He has been a true journey man – do you think he has more years to come in the NFL?
HALEY: "I think Joe [D'Alessandris] is a very detailed coach. He's been up in Canada, college, the NFL. He's a detailed guy who can't work hard enough. He has those young offensive lineman before, after, during. I sometimes have got to tell him to quit coaching, he's coaching so much. He does a great job and really works hard at it and I think it's reflected in some of these guys reflecting."
Q: Larry Johnson signed with Cincinnati and said he struggled in the small market of Kansas City. Is that a valid assessment from your standpoint?
HALEY: "I don't know, Kansas City reminds me a little of Pittsburgh. The first day in here, it has a little feel. I go under the train tracks and I think of Midway, PA or Cecil or somewhere down in there. I don't know, it has a Pittsburgh feel to me, a little less hilly but a good feel."
Q: How do you go about replacing Dwayne Bowe?
"I think that it's no different than an injury, we've got to have guys step up whenever anybody's out. The receiver group as a whole has shown signs of improvement here specifically over the last three to four weeks and this will be a great opportunity and challenge for those guys to step up to the plate and show that they can help us win and I think they're looking forward to it."

Chiefs Quarterback Matt Cassel
Q: Does playing these guys last year (with New England) give you a little leg up preparing this week?
MATT CASSEL: "Preparing for the Steelers is always difficult, especially with the defense and the caliber of players that they and this is a group that's been together for a long time and they play well and they play that scheme extremely well, and that's probably one of the reasons why they're one of the top defenses in the league, year in and year out."
Q: Do you think you have a little better handle on it since you've been through a game against them?
CASSEL: "They just go out there and they do what they do, but they do it really well. To say that you ever have a handle on it, anytime you play them, I think it would be cheating a little bit to say that because you never really have a handle on it, you just have to go out and execute and hopefully you'll make plays when they give you opportunities because they don't give you many."
Q: How much game film from last year's Super Bowl did you watch when it was Coach (Todd) Haley coaching against the Steelers with Arizona?
CASSEL: "We've watched the game, I've watched the game. It was a great game and a well-fought battle that came right down to the end. The Arizona Cardinals had a great plan and so did the Steelers, and they both executed I think. There were some big plays made in that game, especially with WR Larry Fitzgerald breaking that one long pass off and some other good stuff, so we can hopefully take away from it."
Q: Have you implemented things from New England this year or has it been mostly things derived from Arizona?
CASSEL: "It's Coach Haley's offense from Arizona so I would definitely say that we're more of an Arizona-style offense. There have been things that we've implemented little by little that we did in New England last year, but at the same time, this is pretty much full-bore Coach Haley's offense and he's running the show. A lot of what we do is carryover from what Arizona did."
Q: From your game against Pittsburgh last year, can you speak to what you need to do as a QB to feel their pressure and their defensive scheme?
CASSEL: "We had a good gameplan going into that game last year and we went into halftime, I believe with a tied score at 10-10. In the second half we started off and fumbled the kickoff and then from there it was just kind of a downward spiral. We had two strip-sacks by LB (James) Harrison who is an outstanding rusher and then we had two interceptions. S Troy (Polamalu) made a great catch on one and on the other, the guy undercut the ball and made a great play on it – I think that was LB Lawrence Timmons. It was a second half where we unraveled a little bit and you can't turn over the ball against a great team like this because they take advantage of it because they also have a very good offense. So I think the big thing for us is to stay the course and be smart with the football. As a QB, you have to take care of the football and you've got to know that they're going to bring pressure, but sometimes a punt is better than trying to force something in there."
Q: Did you go over film of that game as well or is your recall that sharp?
CASSEL: "It's right there on the memory bank because it wasn't that long ago that we played them. It's just something that as a QB you take a lot away from that game and you learn a lot and it helps you grow up a little bit and it just reminds you that you've got to be smart with the football and when there are guys around there and you know there are good edge-rushers like LB (James) Harrison and LB Lamarr Woodley, then we've got to take care of the ball."
Q: Cincinnati coach Marvin Lewis said that it took him some time to realize that S Troy Polamalu wasn't out on the field. Do you buy that – is there any time that you're not going to notice that he isn't on the field for the Steelers?
CASSEL: "He's got such a presence about him that I think any offense when they play the Steelers has to account for 43 (Polamalu), you have to know where he is at all times. At the same time, when S Tyrone Carter comes into the game, he does a great job as well. He's got the same kind of aggressive style that Troy does, he's a box player, he tackles well, so he's a guy we're going to have to account for as well. But like you know, he's a special player. He's been to a number of Pro Bowls and I was lucky enough to see him play in college as well because we went to college together and I just know how special he is."
Q: What's it like to go through a stretch where you lose your offensive coordinator, you have the RB Larry Johnson issues and now you lose WR Dwayne Bowe for a couple for games?
CASSEL: "It's just one of those things that happens in football. It's definitely been a year where we've faced some adversity and it's one of those where you grow up and learn from it and I truly believe that through adversity comes advancement. I think we're getting stronger as a team. When the whole situation went down with Larry, I think the young guys really embraced the opportunity. RB Jamaal Charles stepped up last week and performed really well for us, he had over 100 yards rushing last week. Now this week, with Dwayne out, I'm not going to say that I'm not disappointed because I felt like we were building some chemistry, we had a few good games going there and it's always disappointing when you lose a guy like Dwayne who is that caliber of player that can create separation on the field. At the same it gives these other receivers a chance to step up and show their worth as well. It'll be exciting to see who steps up."
Q: Were you at all surprised by your former coach Bill Belichick's decision to go for it on fourth and two the other night?
CASSEL: "No, I really don't ever question Coach Belichick. I was around and lucky to be a player for him for four years. He's a marvelous coach. It is a game of inches, we might not be talking about this, we might be talking about what a genius he is and how he did it again if they get an extra inch. Unfortunately they didn't and they lost the game. At the same time, I would never question Coach Belichick's decision making."
Q: How much overlap was there between you and S Troy (Polamalu) at USC, how many years were you there together?
CASSEL: "We were there for three years together. We actually roomed together in the same house at one point."
CASSEL: "He did. When you get to know him on a personal level, he really is a great guy. He's got a quiet presence about himself, but he's definitely a special person."
Q: How was he as a roommate?
CASSEL: "Clean. Very clean."
Q: Were you playing tight end then?
CASSEL: "I played a little tight end, yeah."
Q: Did he ever cover you in practice?
CASSEL: "No, he's lucky though. I swear he's lucky I didn't bring it to him."
Q: Did he ever get any good shots at you in practice?
CASSEL: "No, thankfully he didn't. Otherwise, I might not be on the field for much longer."
Q: How often do you guys stay in touch?
CASSEL: "We talk a few times a year and then I get to see him on the field. I keep in touch with him. Like I said, he's such a great guy, so it's always good to keep in touch."
Q: How many guys from your USC team are in the NFL?
CASSEL: "You mean the roommates that we had…
Q: No, like the 100 guys from USC in the league right now?
CASSEL: "There are quite a few guys now. They've done such a good job with the program and Coach (Pete) Carroll is doing such a great job that he's really created quite an environment for guys to go there and try to make it a trend to make it to the NFL."
Q: I'm not even sure Troy (Polamalu) can help that defense this season.
CASSEL: "I think Troy can help any defense. They've struggled a little bit the last two weeks. My alma mater, I haven't seen them get beat up like that in awhile."
Q: How's the attitude of the fans there in Kansas City right now?
CASSEL: "I'm sure that they're a little frustrated as we are as well. Anytime you're 2-7 as a team that's not exactly where you want to be. We want to get this thing turned around more than anybody for the fans because it is such a great homefield advantage when we have everybody here and it's such a great environment to play in and have that advantage. We just have to get things going in the right direction, play better football and put together some wins and hopefully excite the city again."
Q: RB Larry Johnson was picked up pretty quickly by Cincinnati. As a teammate, how do you think he'll fit in there?
CASSEL: "I can't say anything bad about Larry. All of my interactions have been good. He worked hard at practice, he did his job. I know there's been a lot of stuff going on that doesn't involve me, but I think that will be a great fit for him and I wish him nothing but the best."
Steelers Head Coach Mike Tomlin
Q: How rough was it for you in your first year of coaching?
MIKE TOMLIN: "It is difficult because there is no manual for these jobs. Like myself, Coach Haley has been around some great teams and some great coaches so he has had plenty of examples of how to go about what it is that we do. The first time you get an opportunity to do what that, maybe you have lived it a thousand times in your mind what you would do in certain situations and so forth, it is a little different when you actually get to doing it. There is an adjustment period if you will, but ultimately, you are not put in that position unless you are capable. You don't get those opportunities unless you are capable and eventually it smoothes itself out in some form or fashion."
Q: Are you talking about game day decisions when you talk about first year coaching?
TOMLIN: "I think those things are the obvious, but it's the daily decisions that need to be made. There is really an every aspect of the operation. You are personally in charge of the climate on the football team and in the building. There are a lot of decisions that need to be made and things you need to be thoughtful about when you are not in a position of leadership that don't really cross your mind. Even things like, how much time are we going to alot for lunch today?"
Q: So you think there is a big difference between making suggestions and decisions?
Q: What about gameday decisions? Are those decisions second nature after you have been around the league or are they more difficult when you are in charge?
TOMLIN: "More than anything, they are a combination of gut instinct decisions along with knowledge of your team. Of course when you are new, knowledge of your team is trying but it has nothing to do with being a rookie coach or just a new coach in a new situation. The thing that leads to those decisions is your gut instinct and your understanding of what your team is capable of and how they respond to certain situations. More than anything, those decisions are less of an issue than day-to-day decisions when you are not inside of stadiums."
Q: As a new coach you try to get players to buy into your philosophy, how much does it help to win?
TOMLIN: "Of course winning helps, but I think consistency is the thing that is of upmost importance. When you are trying to establish a climate or culture, it is imperative that your message is very consistent. I think a lot of times, that element may be overblown in terms of coaches getting players to buy in. Everybody understands the nature of player-coach relationships, these guys have been players and had coaches since they were kids. They understand it is their job to play and it is the coach's job to coach. Mutual respect is required. I think more than anything, in terms of establishing a climate, the most important thing is a consistent, clear message."
Q: Can you be a good coach in the NFL without having good assistants?
TOMLIN: "It is difficult, extremely difficult. As much as people make it out to be, these are not one-man bands. In order to be successful, it takes a group of able-bodied people, both players and coaches, putting personal issues aside for the good of the group."
Q: Does S Troy Polamalu make that much of a difference for your defense?
TOMLIN: "I don't know if he makes that much of a difference, but let's be honest here, Troy is a great player. When he is in the game, he is a difference maker. When he is not in the game, of course that is going to be an issue, as well. In terms of stats and so forth, there are many ways to paint it but let's just all be in agreement that Troy is a significant player."
Q: Do you know for sure if Polamalu is out this weekend against Kansas City?
TOMLIN: "We are living day-to-day in regards to that. It is early in the week and we have yet to practice, we are just going to continue to take it day by day."
Q: How frustrating has it been for Polamalu?
TOMLIN: "He is probably better equipped to answer that than I am. Troy keeps it all in perspective. He understands that injuries are a part of the game and he deals with them. I think he has done a nice job of dealing with them."
Q: Is losing a high profile player like Polamalu similar to losing a guy like QB Ben Roethlisberger?
TOMLIN: "I haven't really pondered that or tried to quantify that. This is our policy in regards to injuries, we acknowledge that they are going to happen, potentially to anyone who plays. When they do, it is our job to regroup, make adjustments and move on and the standard of expectations are not going to change. We don't sit around holding our breath in regards to injuries. We acknowledge that they are going to occur and we deal with them."
Q: Can you talk about Roethlisberger taking on the leadership role?
TOMLIN: "I think it is just a natural maturation process of a guy who is a veteran player. When you are young, you make young-guy decisions and mistakes at times whether you are a quarterback, center or guard for that matter. Our quarterback is our leader, our captain and he behaves as such."
Q: Do you guys feel like you are flying under the radar after last year's Super Bowl championship?
TOMLIN: "We are not looking for a rallying cry from outside of our locker room. We don't worry about perception of what is said or written about us. We just focus on the things that we can control and that is our preparation and ultimately our pleasure. Those are some of the consistent messages I deliver to our team and I think that they believe them."
Q: Does it add difficulty when you drop a couple games?
TOMLIN: "We have got a better routine. The only thing last Sunday assured was that the Bengals are going to win at least seven and we are going to lose at least three. There is a lot more football to play and we better be prepared to play this game at a high level."
Q: Did you guys take a real look at possibly bringing in RB Larry Johnson?
TOMLIN: "I don't discuss free agency or guys that are not on our football team as a policy. When you do that, you open yourself up to endless discussions."