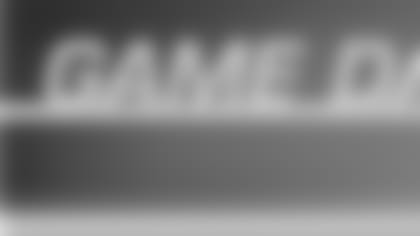 ](http://www.steelers.com/adPromo/clickThrough/processClick.io?adPromoID=95922)
 STEELERS vs. CHARGERS SUNDAY, OCTOBER 4, 2009 KICKOFF 8:20 P.M. HEINZ FIELD
What do you see from your guys in regards to a revenge factor?
I think when you play the team it is more like a division game than it is when you start talking about all of the different intangibles and things that go into why you want to go play well and we've played Pittsburgh in as many times as we have played any other team in the league and both teams are becoming very familiar with each other. Certainly we didn't play like we would have like to in that game and you always want to go out and play the best you can.
 
You didn't attempt to run the ball too much the last two times you played Pittsburgh; was that by design?
I tell you that the first game we didn't have many opportunities. I think maybe the second half we had two possessions. They did a great job of keeping the ball away. We had a couple of pretty good drives and I think some things in the game dictated that. The second game obviously when L.T. ( Ladainian Tomlinson) wasn't there and then the way the third quarter went when we had one play. We had some unusual circumstances obviously to make our offense go the best it can and play the best we can. We have to get production in the running game. Pittsburgh is a hard team to run the ball against but we do have to find a way to get production so we can have some balance.
 
How much of a loss has Troy (Polamalu) been for Pittsburgh?
I think Pittsburgh's defense is playing great and they are giving you all of the same problems they always do. You lose what most people would say is one of the top five players in the league, I don't care who you are, it is going to have an affect. You get to replace him with somebody and you try to get production out of that player and I think they have got production. We went through it a year ago, every week I did a conference call, how much does not having (Shawne) Merriman affect you? Well the guy had 39 sacks over a three-year period, so obviously you miss sacking the quarterback. You miss the guy who makes game changing plays. Troy has made game changing plays in both of our games.
 
Can you give an update on Tomlinson?
Ladainian had a good workout yesterday. He didn't practice but it is part of his rehab. He is going to go out today. We practice in about an hour. He is going to take some reps in practice and then we will see where he is after that.
 
What has it been to replace Jamaal (Williams) and how has his replacement done?
When something like that happens it is that initial hit. You think my god, this guy is one of our best players and then you go about how are you going to replace him. I think we have done a good job in there.
 
How important is it to have a franchise quarterback?
You look at the best teams year in and year out and you look at the top teams contending and usually they have the top quarterbacks. Having Philip and having him progress the way he has, it has mattered a great deal to this organization and this team. Under the circumstances with the guys on the offensive line and L.T. and not getting the production out of the run, it has been that much more critical.
*
*What are some of the challenges the smaller shift guys like (Darren) Sproles and Stefan Logan here can offer?
I think the one thing is that defenders do have trouble at times locating guys that aren't as big. The one thing I tell people is that it's not small in my mind because they are big strong guys, they are just short. I know going back to Dallas I know talking to people when we had Emmitt (Smith) behind that big offensive line they use to talk about how hard it on certain plays it was to find him

QUARTERBACK PHILIP RIVERS
Are the Steelers bringing as much pressure?
They are attacking and disguise multiple look defenses especially with the front seven and then all of the backers are wandering around. They mix it up. Obviously it is a great defense. They never let you get settled in. When we watched those two games last year we feel we left plays on the field and didn't execute in some instances. Obviously they had something to do with that. It seems to be a similar team that we played the last two times. They have a lot of the same players, schemes haven't really changed too much.
 
Has anything changed with Troy (Polamalu) out of the lineup?
Certainly. He is as good as there is in the league. But that Steelers defense, you look at what (Tyrone) Carter has done in there and it seems that they have handled injuries well. Obviously missing that caliber of player hurts but they seem to be holding it all together. Obviously they have a ton of playmakers on defense. Certainly anytime a player like that is not in there, it can be viewed as a positive I guess.
 
Did you learn anything watching Jay Cutler and Carson Palmer up against this defense?
It was tough sledding for awhile for both offenses. It's not like they lost two games and gave up a lot of points and weren't there. This team could very easily be 3-0. Carson and Jay both made some plays and ultimately gave their team a chance to win the game and they were able to do that. But it is a heck of a defense. It is not one that you are going to come out and light up.
 
Baltimore seems to have the same kind of defense as Pittsburgh, what worked for you in the Baltimore game?
From a front standpoint and multiple blitz look, I guess they can be described as similar but from a secondary standpoint they seem to do a few different things. They are a good defense and a good team and may be the best team in the league right now and we did do some good things against them. We did turn it over twice in the air and ultimately didn't get enough points in the end to win. We know what it is like going to Pittsburgh. We know what we are in for. We lost the last two times we have been there. They are the defending champs and I know they have sputtered and lost to Chicago and Cincinnati but we expect nothing less than a battle for four quarters.
 
How do you feel about prime time games?
It's really why you play the game.  I had a Monday nighter against my first start against Oakland back three or four years ago, but really my first Sunday night game was against Pittsburgh at home and we were able to win that one. But there is nothing like playing Sunday night and it seems like every time we come to Pittsburgh it is a night game and with that atmosphere and then the crowd gets going and it's as great of an atmosphere to play in and it is as tough as an atmosphere to play in but we are all looking forward to it.
 
There is a rumor that you don't care about coverage and that you are just going to throw it; any truth to that?
I don't know if that is completely accurate. There is a time when you feel the guy you are throwing it to can make a play over the guy who is covering him. You can't let that blackboard beat you. But certainly I am not ignoring the coverage over there and we go through our progressions the same as we have always but there comes a time when it is that me-to-you factor and you feel like you guys can make a play regardless of what the blackboard tells you.
 
Do they take away anything from your tall receivers or negate any advantage you guys might have in the height mismatch?
I think that the number one thing they do is that they probably play the coverage more than any team in the league and they have the two deep whether it is man underneath or just a straight two deep zone. There are two safeties deep more than any team that I have faced since I have been in the league. That is their deal. Obviously you prepare for all of it because it is not like they just line up and play that every time. But predominantly they have two deep safeties and therefore they get an opportunity to double your big guys outside.
*
*How important is a franchise quarterback to the success of a team in this league?
I think anytime at any position continuity and keeping a core group of players together, you look over at the past five, six, seven years at the teams that have won championships seem to have that continuity between players. I think from a quarterback standpoint, anytime you know who is going to be under center from year to year certainly helps.
 
How important is it for you to win a championship?
I think that is why we play and really the ultimate goal is to win a championship. Those guys have certainly done that and Ben (Roethlisberger) has done that twice. I think honestly that is their goal as well. That is what we strive for here in San Diego year after year and that is the goal again this year. We are going to do all we can to get there.
 
Are you still pretty vocal out there?
I just like to have a lot of fun. It seems the game with Pittsburgh in the past have been very physical but very clean, hard-fought games. There is not a ton of conversation but when there has been it has been all within the game and really just some gamesmanship and enjoying it out there. Every game is in equal importance and every game means the same in the win loss column, Pittsburgh has always been one of my favorite teams to play from a tradition standpoint, obviously the caliber team they are, level of competition and going to Pittsburgh, its NFL football at its best.
 
Have you heard anything for the Steelers or do you have anything to say to them?
No. I really haven't. It's a heck of a defense and when you have lost to them the past two times you really don't have too much for them. But knowing that team and the guys they have, honestly they will be hungry as ever coming off of a tough division loss. This is the last game we have before the bye and it will be two teams desperate to get a win.
 
What is the revenge factor?
I don't know if there is. Nothing can ultimately get that playoff loss back or make it into a win or change the outcome of those games, but anytime you have been beat by a team there twice at their place, just as we have lost to Miami a handful times in a row, you feel like you want to get out there. We honestly aren't trying harder than if we had beaten them the last two times, but certainly you throw that in there and it adds a little fire.