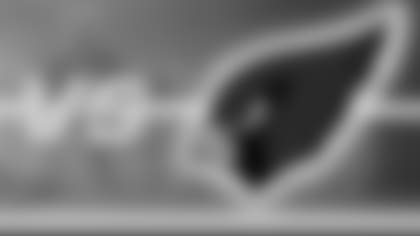 ](http://www.steelers.com/adPromo/clickThrough/processClick.io?adPromoID=95922)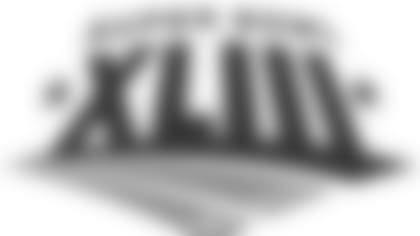 STEELERS vs. CARDINALS SUPER BOWL XLIII SUNDAY, FEBRUARY 1, 2009 KICKOFF IS AT 6:00 P.M. TELEVISED ON NBC RAYMOND JAMES STADIUM
Cardinals Head Coach Ken Whisenhunt

(on what he saw on Steelers WR Santonio Holmes touchdown) "It was a touchdown; he got his feet in. It was a good play. They made the plays at the end of the game and that's what good teams do."

(on what play he thinks this game came down to for him) "Well, obviously the turnover right before the half hurt. That was seven points there that we gave them or we're going to get points, but I think we fought back and overcame that. And obviously the penalties were things that we allowed to extend their drives, things that hurt us, so it was unfortunate that there were that many penalties called."

(on what was going through his head when WR Larry Fitzgerald scored a touchdown in the fourth quarter) "I think there was too much time on the clock. That's something that you're always worried about, but I felt that maybe we could at least hold them to a field goal and have a chance to go to overtime, but they made the play."

(on what goes through his mind right now as he watches his colleagues celebrate) "It's nothing about my colleagues. I'm disappointed for our team. This is a group of men that I'm really proud of. They played very hard in circumstances where nobody believed in them, but themselves. I think it's a great message that if you believe together as a group you can accomplish things and be successful. We learned a lot about our team and it's unfortunate that it had to come out this way."

(on what he said to the team after the game) "That I was proud of them, definitely. We've done something that is incredible - this run that we've been on, and a lot of people didn't think we'd be successful. We hung together as a group. I'm proud of the way they played. There's not much you can say at this time that is going to make it feel any better. But, we stayed together as a group, unfortunately we came up short."

(on if he thought the last play of the game needed to be reviewed) "I was hoping it would be. I knew that it was inside two minutes, so it was obviously upstairs in the booth at that time. But, obviously I would have liked to have seen it replayed because it looked like it to me that Kurt (Warner) was throwing the ball."

(on what happened at halftime that helped the team get back into the game and regroup) "Well, I mean it was tough because we didn't do a whole lot in the third quarter, and then we got going in a rhythm in the fourth quarter. I think that one of the proudest things that I am of the football team is the way we responded, especially with that situation because in the past when we've had that kind of swing of momentum, especially before the half, it would have done the team in. But, we fought back and we believed in what we were doing, and that's a credit to the progress that we've made."

(on if he thought Steelers WR Santonio Holmes was down on the last touchdown) "Well, it was close. It was a close call. It looked initially like it was down from the replay, but once again it was close enough that you can't really be sure."

(on what coach said to the team) "Well, I told them that I was proud of our football team. We had a situation where not a lot of people in this country had seen this team play and I think in the last month we have shown what a good group of men we have. If you believe in something and you believe as a group, together you can accomplish things and never to forget about that, and really that's it. There's nothing really that you can say to your team at that time that's going to make them feel better. You just have to say how proud you are of what they did."

(on the offense) "Yeah, I think it was a struggle the whole game because that's a very good defense that we were playing. We had some opportunities in the game, but we missed some passes and we lost the ball."

(on the Steelers defense) They have a good pass rush on both sides of the ball. We knew it was going to be a challenge coming in. It was just unfortunate that we had that many penalties."

(on what changed in the second half) "I think we had a good second half. We were trying to do some things to move the football and give us a better chance to get down the field."
*
* **
(on his the emotions after the game) "It's difficult. Especially when you come out of a game that you've fought so hard to get back into this game and then take the lead right there at the end. Then they go down and score a touchdown. Then, you're in a position at the end of the game where you think you have a chance to get in the endzone, but something happens."

(on the amount of penalties) "It just seemed like there were a lot of penalties that were called on us tonight and it was very difficult to watch."

(on how QB Kurt Warner played) "I thought Kurt played well. He did a good job of managing the game and I'm just really disappointed for him that we didn't get this win."