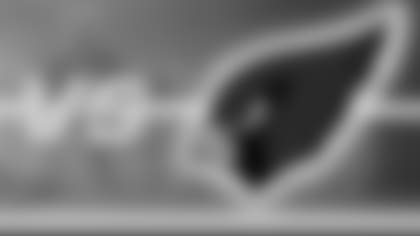 ](http://www.steelers.com/adPromo/clickThrough/processClick.io?adPromoID=95922)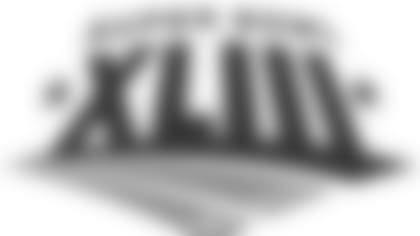 STEELERS vs. CARDINALS SUPER BOWL XLIII SUNDAY, FEBRUARY 1, 2009 KICKOFF IS AT 6:00 P.M. TELEVISED ON NBC RAYMOND JAMES STADIUM
WR LARRY FITZGERALD
 
(on taking a late lead before losing) "It was like getting a chair pulled out from under you. It just hurts to be able to get so close and fall short of your ultimate goal. You've got to tip your hats to those guys over there at the Steelers. They're a courageous group of guys. They fought to the end and made the plays when it counted."
 
(on Pittsburgh's late touchdown) "It hurts so bad to be so close to being a champion and have it snatched away from you. Ben (Roethlisberger) was just being Ben again on that last drive and was able to make some tough throws for his team and you've got to tip your hat to them."
 
(on watching the screen on his second touchdown) "I was looking to see where the defender was and which way I was going to have to weave. Fortunately I was able to keep a step in front of the guy."
 
(on Pittsburgh taking him away early) "They do a lot of different coverages. Dick LeBeau is an outstanding coordinator, if not the best, one of the best in the business. He does a great job of getting his guys in position. They had us going in the first half a little bit. We were able to come in at halftime and make some adjustments."
 
(on the adjustments they made) "We just wanted to go to some of our signal packages. They were going to sit in Cover 2 and just try to re-route us the whole game. We were going to be able to have some options at the line of scrimmage. That's when Kurt's (Warner) at his best, when he can diagnose what a defense is doing to us and just get us in the right position."
 
(on staying focused in the first half) "When I was younger, I would have probably lost my cool and got a little upset. But in a game of this magnitude, I knew we were going to call my number and eventually there were going to be some balls thrown my way. I just wanted to make sure I was in the right mind frame so when I had my opportunity I was going to try to take advantage of it. That's what I was thinking going into the second half."
 
 
 
 
WR ANQUAN BOLDIN
*
*(on the Cardinals offensive comeback) "Yeah, I thought we made plays at times, but unfortunately we fell short and we didn't get the job accomplished that we came here to do. We played against a good team, they played well. You can't take anything from them. That's that."
 
(on making adjustments in the second half) "We just felt there were some things we could do, as far as going no-huddle offense. We felt like there were some zones we could exploit. I think you guys saw, in the second half, we were able to move the ball up and down the field."
 
(on what those specific adjustments were) "We just went to our no-huddle package – combination packages, letting Kurt [Warner] come up to the line and see what defense they were in and go from there."
 
(on the play that James Harrison intercepted) "It was a route where we should have had a pick on it. I think Kurt saw blitz zero, but they ended up dropping James Harrison out at the last second."
 
(on what he was feeling during Harrison's pick and return) "I mean, it's tough. We felt like we gave them points right at the end of the half. That put us down ten (instead of at least tying the game). They played well. You can't take anything away from them. There's a reason why they're here."
 
(on if there is any satisfaction in having come close) "The only satisfaction you get is winning a football game. There is no consolation prize. We came here for one reason and one reason only, and that was to win a football game, and we didn't get that accomplished."
 
(on his big catch in the first half to set up the touchdown) "It was something we saw on film. It was actually a post, me running a crossing route and sticking my foot in the ground and coming back out the backside. We felt like the corner was going to play over top, which they did and I came out open."
 
(on his injury in the second quarter) "Just a shoulder sprain, nothing serious, nothing to keep me out of the game."
 
(on what he takes from this experience) "There's a lot we can take from it. Like I said, there's no consolation prize. We came here to win a football game, and become World Champions. We fell short of that goal but I would like to say that I'm proud of every guy in our locker room. Through all of the adversity that we had this year, guys fought, stuck together and believed in one another and I think that's the reason we got to this point."
 
(on what he thought after Larry Fitzgerald's touchdown) "I just felt like we were supposed to become a World Champ. We made some plays, but unfortunately, we didn't make enough to win the game. They are a good team. There is a reason they are here."
 
(on having to watch the Steelers take the lead) "It's tough, especially when you are not on the field in the last seconds of the game. Like I always say, I feel more comfortable with us (offense) being on the field at the end of the game as opposed to being on the sideline watching."
 
(on if Kurt Warner said anything to keep guys calm and focused) "It was just everybody on the team, knowing that we had been in that situation before – down – and in the past we've been able to come back and make plays. We did that today. We (just) didn't make enough plays, but we never got down on ourselves."
 
(on if coming so close to winning the Super Bowl makes him want to return to Arizona) "I'm not even thinking about that. That's not a relevant question at this point."
 
(on the great punt and the safety) "We just felt like things were starting to go our way, and we were starting to gain momentum and we were starting to play good football. We felt like we were on a roll at that point and we knew that we could move the ball up and down the field."  
 
(on staying patient after a slow first half of offense) "We felt like we just had to stick to our game plan. I don't think that at any point we panicked or got impatient. I think the main thing for us was just to stick to what we did well, and I think we came out in the second half and did that."
 
 
 
CB Dominque Rodgers-Cromartie
(on the Steelers throwing in his direction early in the game) "You have to give it to them. Their game plan worked. They know I play off the line. They got me early on with a lot of short routes."
 
(on the feeling in the locker room) "Everybody is down. You can't even describe the feeling of hurt and the pain that you see in the players' eyes."
 
(on what happened on the game-winning touchdown pass) "It was a Cover Eight. We were in zone (coverage). When Ben Roethlisberger got to scrambling, my eyes were bad and I got taken out of my zone."
 
(on playing in the Super Bowl) "I understand that it was one of the greatest experiences of my life. I've had a long journey to get here and then the hype surrounding it and the fans were into it and the crowd. It's a great experience."
 
(on how tough the loss was) "It was very tough. I had all of my family and friends. We were bringing everybody out here and them wanting you to do well and you come up short. It's just going to be hard to go back home and smile."
 
(on if he thought Pittsburgh WR Santonio Holmes caught the pass in the end zone) "I was right there. I knew he caught the ball. I wanted to drop my head but you know that that is not in me."

(on the game winning catch from his perspective) "That was an awesome catch, pitch and throw. The ball was delivered right there and he compensated and got his feet in."
 
(on the Steelers attacking him with short routes) "I would say that I played into my advantage. That's how I play ball. I'm an off-corner. I don't press a lot. So that was just their game plan. They realized that and attacked that early."
 
(on the technique for Cover Eight coverage on that play) "You let the man run to you. I was just out of position just a little bit."
 
(on his thoughts immediately after the game) "In my mind I'm thinking that you can't believe that's happening. All of your dreams, a lot of things happened good to be here. That one play shatters all of that."
 
(on if the Steelers ran the same play to the other side the play before the game-winning touchdown play) "They ran that same play, the same thing. My eyes were bad. That's one of the things I feel that I need to work on this summer, just being disciplined in the zone."
 
(on if he thought the Cardinals would win when they took the lead 23-20) "I didn't think that. The whole game they were having success. I knew it was going to be a fight to the end."
 
(on what he will take from the game) "It was a play that was played down to the wire, hard fought by both teams. It is a great game. It's a great learning game for me."
 
(on what he thinks people will think about the game) "I think after this game, a lot of people are going to say that they told you so, that we really shouldn't have lost. I believe you truly can't. The cause is the whole team. We came out there and we gave it all we got and we had a chance to win. It came down to the last minute."
 
(on what Head Coach Ken Whisenhunt said to the team after the game) "Coach said that he was very proud of us for the success that we had as a team."