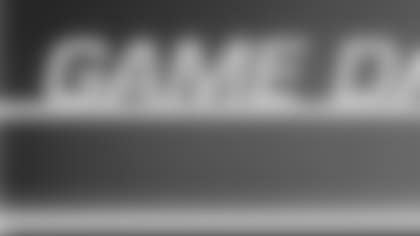 ](http://www.steelers.com/adPromo/clickThrough/processClick.io?adPromoID=95922)
 STEELERS vs. BROWNS SUNDAY, OCTOBER 18, 2009 KICKOFF 1:00 P.M. HEINZ FIELD
How do you move forward this season after your first win?
I thought there was some good things in our early games, but we wereent playing complete games and one of the things that I've been stressing is progress. Each week make some progress. This is a process and in order for us to keep moving forward we've got to be able to make progress in each one of these games. I thought at the Cincinnati game the guys fought through for five quarters. I was dissapointed in the loss but there wasn't anybody in the locker room I was dissapointed in. Came down to the last seven seconds of the fifth quarter and it was much more of what I'm look from [Cleveland] Browns football. As we transintioned into Buffalo, another game that was extremely close. Came down to the last 26 seconds of the game and this time we're able to finish. To me that's progress. We've got a lot of things that we need to continue to improve and understand that it's going to take time and it's a process but I've been pleased in the direction we're heading.
 
How's it feel for guys to get they're first victory.
It's great. I've heard the term ugly win, but I don't think there's anything ugly about a win. Ever. It's what we're all trying to do each week, and they're going to come in dramatically different ways each week.
 
Speak about the oddity of Derek Anderson's numbers and winning at the same time.
I think that we could've done a better job catching the football. There were too many drops. A couple of throws got batted down, a couple of them weren't quite on target, the wind played somewhat of a factor in that. To me, if you're open, the balls there, you've got to catch it. That's what you've got to focus on first. Not the run after the catch, not anything else besides looking the ball in, tucking it away and going. To win a game where you're 2-of-17 you've got to be doing some other things right, and we did enough of those things right to win the game
 
How's the change from switching quarterbacks looking during the season.
During the conversation over the course of the summer, I thought both guys made improvements and they made improvements in areas we asked them to make improvements in. I thought Brady [Quinn] made a little bit more and that's why he got the opportunity. What I was looking for in those early games is for us to be able to get a little bit better each week offensively. We weren't doing enough of that and it wasn't all Brady's [Quinn] fault by any stretch, but I thought Derek [Anderson] had done a good enough job over the course of the summer to get an opportunity at that point. Since he's been in, I think he's moved the offense pretty well. Unfortunatly a lot of drives stall on third down and if we can get better in that area I think that the points will come.
 
Could you speak on the mind state of Brady Quinn?
When we talked and I told him about the change, the important thing I stressed to him is you keep working at the same level. You keep preparing at the same level, you keep identifying areas that you need to improve and having a a plan to improve those and working the plan to improve those. That's what he's been doing. You just don't know when the opportunity's going to come again. It could be sooner rather than later and when that does happen, you want to make sure you're in the best position possible to take advantage of it.
 
Did you have to change the culture and mindset of the team?
I think anytime you come into a new situation there's a whole, "getting to know you," period where the players need to understand where I'm coming from and I need to get to know them as well and change isn't always easy. The thing that's important to me is always communicating to these guys, "The Why." Why we're doing things. The only driving force behind decisions is to help us win. There's going to be times where I'm going to be tough on them and that's imprortant to me because my job is to make them the best football player they can be and it's my job to make us the best team we can be and equally as important, I always want them to communicate with me. If they don't understand why their playing time is the way it is or a decision that's made, come up, talk about it. We'll watch tape, I'll explain the decision, I'll identify the things that I think could change their play time and I want them to know that it's not lip service. I've worked at communicating that and I think as we get to know eachother more, that's happening more.
 
Hows it feel to have such a good player like Joe Thomas?
He's done outstanding and we drafted D'Brickishaw [Ferguson] got a lot better over the course of his four years there and I think he's playin well right now and Joe's [Thomas] a little bit younger and I think Joe's [Thomas] done an outstanding job for such a young player. I think he'll keep getting better. He's got a great approach to it, he was voted captain this year, which is a good indication of what his peers think of him. I've been really happy with him, and he's got his work cut out for him this week.
 
How was the trade of Braylon Edwards received by the team?
There aren't a lot of veteran players in the locker room and there's a good group of young guys and they understand that there's a business side to this and changes are made and they're made at different points and the important thing is to focus on the things that each one of us can do to get better. Explain the trade to them and the importance of us ready to move forward. I think it was a situation that was good for us and good for Braylon [Edwards] and I really do wish Braylon [Edwards] well. He called me before the Buffalo game to check in and wish us luck and I told him when he was heading out, at if and any point if he just wants to talk and get a different perspective to call me and I feel that way about anyone on the team or any player that I've coached. I want him to do well and I want him to be succesful as a player and as a person and the relationship doesn't end just because he's not in a [Cleveland] Brown's uniform.
 
Talk about the impace Aaron Smith has had in the league.
He's hard to deal with. He's physical, he's got a great motor, he's got an excellent toughness. I don't know him personally but I'm sure he's an outstanding leader and locker room presence and it's hard to lose a guy like that. The one thing that Pittsburgh's been able to do is put someone else in and usually that guy has those same characteristics. There's a real style of play that's been consistent over the years and very succesful. I feel like I've played Pittsburgh a lot of times between New England and New York and they're always tough, they're always physical, they're always going to finish and you just know that going in the game with them.
 
Do you put in more emphasis this week because it's a rivalry?
The one thing that I've noticed is that I think it's understood between the guys that have been here and the feeling in the town and the understanding of the long history. A lot of this is things that don't have to be explained because they're understood and it surrounds you. 
Quarterback Derek Anderson
Tell me your mindset after coming off a win?
Obviously things are good. As we know it's hard to win games in this league. It built some momentum, even though we lost to Cincinnati we did some good things and hopefully we continue to improve on that.
 
How good of a player is Aaron Smith?
Very solid. He's been a solid guy for a number of years, and obviously a big loss for them but young guys are going to step up in there and play.
 
What are your thoughts on how the passing game was last week, and how it should be this week?
I thought for the most part, it was solid defense and the ball went to the right spots and we just have got to make plays when they come and we got some young guys in there but I'm confident in their abilities to make plays for us.
 
Do you appreciate the Cleveland Pittsburgh rivalry? What's your take on it?
It's a big rivalry and more for the fans and for the two cities but our guys understand. We have a lot of young guys that maybe don't, but I've been here long enough to understand what it means to both cities.
 
Do you talk about the losing streak to Pittsburgh?
I've been here five years but for a lot of guys this is their first time here. It's a different [Pittsburgh] Steelers team, different [Cleveland] Browns team. It's not the same guys every single year but obviously we haven't beat them, but we don't talk about that.
 
How's the rookie center [Alex Mack] coming along?
I think Alex [Mack] has done a good job. Hank's [Fraley] been in there playing guard and doing a good job for us but he's been helping him out along the way and teaching him and kind of learning on the run, but I think Alex [Mack] has done a good job so far.
 
Has Coach Mangini changed the culture of the Cleveland Browns?
It's been good. I'm not going to compare Rack [Romeo Crennel] to Eric [Mangini]. He makes it pretty clear what he expects and what he needs out of each and every week. Guys understand that and respect that. He's doing a good job.