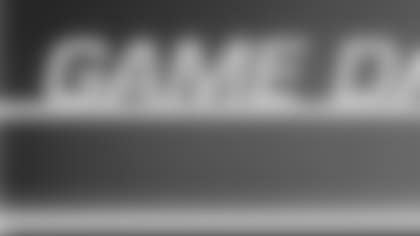 ](http://www.steelers.com/adPromo/clickThrough/processClick.io?adPromoID=95922)
 STEELERS at BROWNS THURSDAY, DECEMBER 10, 2009 KICKOFF 8:20 P.M. CLEVELAND BROWNS STADIUM
What's this game mean for your club?
It's an important game for us, I think anytime you play the Steelers it's different. Being here the first time, I appreciated that and the long history and the rivalry and they're an outstanding team.
 
Are there any rivalries in the NFL and is there any motivation to help shove them off of the cliff playoff-wise?
I think it's less about that for us and more about the rivalry between the Steelers and the fact that they're an outstanding team and a chance for us to play them at our home stadium and play well against them.
 
What's the importance of a late-season game for teams that have been eliminated and are looking towards next year?
Well, throughout this process, what's been important to me is progress and that's what I'm consistently looking for and also, I think one of the things that we're able to do is give some younger guys opportunities and use each game to keep moving forward. The things we believe in, philosophically from a coaching perspective, from an organizational perspective and over the amount of injuries that we've had, guys have gotten some unique opportunities. A guy like Evan Moore last week, having a chance to go in and performing, Brian Robiskie, he got another chance to be active, did a nice job. Guys like Brian Schaefering, we brought up from the practice squad or Chris Jennings, players like that, a chance for them to salvage themselves as full-time NFL players.
 
Do you feel like your team has made a lot of strides in the second half of the season?
I think that offensively, we've done some really good things. What I'm looking for is it to be consistent and I think defensively, there's been some points where it's been the same. What I'm really looking for is us to play a complimentary game where all three phases play well and at the same point which we haven't been able to do.
 
Mike Tomlin said he's going to make some changes in his lineup, does that change anyway how you prepare for this game? Do you expect you might see some changes?
It's hard to say, because you don't know what the changes specifically are going to be. You look at the depth of each position, you study each player and you try to anticipate the differences in each player but without knowing exactly what those changes will be, it's hard to say how that will affect the overall plan.
 
How much has your offense changed without Jamal [Lewis]?
We had specific packages for each of the different backs, but with Chris [Jennings], his package mimicked Jamal's [Lewis] package and ask that you have to learn each others roles, so there's carry-over from that perspective and Chris [Jennings] had really been been Jamal's [Lewis] understudy.
  
Have you made a concentrated effort to go more down the field, or has it been Brady Quinn getting more comfortable in the offense?
I think it's a function of a few different things, some of it is opportunity based on the coverage, some of it is protection. Being able to pick up the different pressures that come, being able to sit back, and let the route develop. I think the offensive line did a nice job last game, so it's not a specific emphasis where we say, "OK, we have to throw this many shots this game." We have those down-field patterns, every game they're called, but what you don't want to do is force the ball merely for the sake of throwing it deep.
 
Can you talk a little about Brian Robiskie, where is he right now?
He had a really good game last game and he and I have talked about it and talked about some things that he needs to do. In his position, he has to carve out a role as a special teams player as well and that's important and that's something he continues to work at and when he gets the opportunities to play on offense, you make a strong case for yourself, which I think he did last week. With Troy [Polamalu], when he first came in, did he play a lot his rookie season?
 
They rotated him in, but rarely in the base.
And I think he's a good example of what I'm talking about, I've talked a lot with our beat guys, is being around rookies, over time, they all develop at different points and there's not one set formula like a receiver should be at this point by game eight, or a defensive lineman should be here. Richard Seymour didn't start for us in New England when we first got him. It's just, guys hit at different times. Some guys can come in like Ray Lewis did and play right in, or Jonathan Ogden. Some guys, it takes more time, the key thing is that they are developing each week.
 
What are you learning about Brady Quinn in this stretch here?
What I've liked that he's done is run quite a bit in no-huddle and he's really done a great job in that operation. No-huddle, it's multiple personnel groups, it's shifting, it's motion, we've had very few pre-snap penalties. I think the group as a whole has done well, but he's running it all, he's calling it all. Then, he also did a nice job last week of changing some of the protections and getting things that weren't picked up, picked up. That's the type of stuff that I'm looking for from him and seeing more of it as we grow here.
 
Is he growing into a job or auditioning for one?
I don't really look at it either way; I'm looking at it more as, can we operate efficiently week in and week out. Can we build on the good things that we've done from the previous week. That consistency is something that's critical, it's critical for us as a team and it's critical for us offensively. One of the things that we've done better recently is take advantage of opportunities that are there. There were times in the early part of the season where we dropped easy balls or we missed easy throws or we didn't pick up pressures that we should've picked up. Eliminating those self-inflicted wounds, it changes things dramatically. Protecting the football, we've done a much better job protecting the football and we're going to play Pittsburgh, who are going to challenge everything that you do from a protection perspective. They're going to challenge the football every play, whether it's stripping the guy down the field, whether it's interceptions, it's tough.

Have you gotten a little appreciation for the Steelers and Browns game, or is it a little too early in your career?
No, you've got to have appreciation, growing up as a kid, you knew it was always a big rivalry. It's a fun game to come to as a fan. Really, the past few years, I haven't really been a part of it playing, but I've been on the sidelines, being able to watch it. You see there's a little extra intensity and I think it's probably the closest thing you can come to a college rivalry.
 
How close is it? Because most people say those kind of things don't exist in the NFL.
Yes, it's hard and college is college. It's that way for a reason, but like I said, this is as close as you get. How you measure that? I don't know, but I think if you ask people whether in Pittsburgh or Cleveland, they'll say this is one of those games on the calendar they circle twice a year.
 
Do you have any particular memories of attending a Browns/Steelers game?
Not too many. Once I got into sports when I was a little older, I started being able to watch it on TV, etcetera. Met all the great linebackers they've had Levon Kirkland, Kevin Greene and Rod Woodson and the likes of their players so really it's no different now. You've got players like LaMarr Woodley, James Harrison, you've got Troy Polamalu, the rest of their secondary and their linebackers.
 
Given that rivalry aspect, is part of this game trying to push them off the cliff playoff-wise or is it about improving your team?
Really, the position our teams in right now, I think we've got to focus on ourselves and continue to get better. Obviously Pittsburgh brings enough trouble as it is, so we're just doing our best to get down on our game-plan, continue to get better as a team and we're going to go in and try to prepare in a short week.
 
They've had some trouble in their secondary, do you feel it's a good time to go in and test them?
I don't know, again, Pittsburgh's a great team regardless of their record, etcetera. We know what they're capable of and how good they can be, so this isn't one of those things where you feel you're catching a team at a good time, they're a good team.
 
Can you compare how your team is playing now, looking back to earlier in the year?
Again, I had about two-and-a-half games earlier in the season and didn't have an opportunity to play after that for a little while, so I think I just had to sit back and learn and watch. I don't want to say a whole lot of stuff has changed, our team has changed a little bit personnel-wise, so we just try to adapt, grow and mature over that period of time and now I think we're now starting to build some chemistry and starting to get more familiar with one another.
 
What do you attribute your streak of not throwing an interception to?
I'll say I attribute it to my teammates. I think when the offensive line's doing a great job and the wide receivers and the running backs, everyone else run and get routes, protecting things up and it makes it easier on you as a quarterback and I think that's something that we've been able to do the past few weeks.
 
What about Mohamed Massaquoi? What about his ability has impressed you this year?
I think he's a stud physically, the way he's able to catch balls, get his feet in bounds, his speed in and out of cuts, whatever it may be, but I think that it's just the way he's matured, continuing to grow as this year's gone on is just a huge positive for him.
 
Could a win against Pittsburgh salvage the season?
I don't know, it's hard to look at the season as a whole right now. I think right now, we're focusing on trying to get a win this week and looking on after that.
 
Any thoughts on Charlie Weis?
Obviously I'm upset, he's a great coach and my experience with him was awesome during my last two years. I'm very thankful I had the opportunity to learn under him and play under him.
 
What do you think it's going to take for Notre Dame to be elite again? Is it possible?
Yes, I definitely think it's possible. It all comes down to what the players decide they want to do. I don't think there's that big of a difference in parity of the athleticism and the players across the board and really when it comes down to it, it's going to be who works the hardest in the offseason, who decides to come out and make plays when they've got to be made and be big-time players when the time comes.
 
Are you ready for the snow?
Yes, I keep hearing about it. I'm not seeing any yet, but I'm sure it will come out by Thursday night for us.