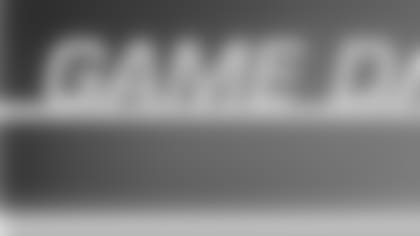 STEELERS at BRONCOS MONDAY, NOVEMBER 9, 2009 KICKOFF 8:30 P.M. INVESCO FIELD
HEAD COACH JOSH MCDANIELS How have the Steelers changed over the years coaching against them?
Some of the personnel may have changed but obviously the head coach has changed in the past few years there, but to me they are the epitome of what a great organization is supposed to be like in sports and they are consistent, they don't do a whole lot of different things. They just keep doing it better than everybody else. It's really what you see when you pop the film on. They are tough, physical, smart, disciplined. They play that way on both sides of the ball. Then in the kicking game they are unselfish. They have a lot of starters that play on the coverage units. Their young players, or new players, seem to come in and make an immediate impact and don't take three years to really get into the flow of things and that is a compliment to the people that are teaching them there on the staff and the personnel that identify the players that they want to pick. It is a phenomenal organization and an extremely well-coached football team that plays a style of football that most teams emulate and we certainly are going to have our work cut out for us on Monday night.
*
Mike Tomlin said you look a lot like New England except no Tom Brady – any other differences?
The offense obviously is the same and we do many things to try to attack defenses each week. We try to do things that we feel are best against the team that we are playing. I think that is really the biggest thing he is referring to. We use very similar plays, obviously, and try to put our players in position to be successful and to tell you the truth, what we have tried to get our players to understand is that how you win changes each week and we've played like that so far. We've got to play well within those parameters to have an opportunity to beat good teams.
 
How aware are you of Ryan Clark's situation and how will his playing status change your game plan?
I am very aware of the whole situation. Hopefully for his sake and the whole game in general, I hope he is able and can play and is healthy and doesn't have any issues out here. We are not hoping that he doesn't suit up and play. I don't think it will change our game plan a whole lot. He is a very good football player but they've got some other good players who have played a lot of football back there, if he for one reason or another does not play.
 
Did you see (Kyle) Orton fitting in this well this quickly?
You just keep working with whomever you have. There are no excuses, so whomever played quarterback or for that matter, any other position, your job as a coach is to get them to play as well as they can play, as fast as you can do it. So we keep trying to build on what we know, what he knows and the things that he can do as a quarterback. We try to do that with all of our players. It's a process and we certainly are not anywhere close to the top of the mountain. We've got a long way to go, a lot of things to fix and improve on at that position and others, and Kyle works extremely hard to do that with us.
 
How did you know he was your guy?
I don't have a guy and never really believed in saying that or doing that. He is a player that is very cerebral, very bright, understands defense, can learn quickly, which is important in our system. Accurate with the football and all of those things are good positive traits for a good quarterback to have. Put those together with a guy that works really hard and is dedicated to making himself better and helping the team in any way that he can, I think you have a guy that has a chance at quarterback. So, he has done all of those things and it is a credit to him.
 
How much do you appreciate how Hines Ward plays the game?
If you could build a football team and put a bunch of Hines Wards on it, you would. He could play multiple positions if he was a little bigger. He is as physical of a receiver as you are going to see, but he is also extremely bright, finds the soft spot in the zone, can get open against man coverage, is difficult to tackle, runs with the ball after the catch and will never run out of bounds. He is one of those guys that when you say tough, smart, physical football player, his face is probably right there in the dictionary. He is a great player, has been a great player for a long time and is certainly having a great year this year.
 
Your loss against Baltimore – more about what they did rather than what you didn't do. Did it come across as that after watching tape?
They were a really good football team that we played and they deserve a lot of credit. We didn't do enough things well to win and in many cases didn't even come close. We had been playing a better brand of football, smarter, executing better, playing more physical than we did in Baltimore. Again, a lot of that had to do with Baltimore on Sunday and hopefully we can improve on the things that we certainly didn't do well in that game and come back and have a much better performance against a really good football team this Monday night.
 
Re: 1999 Michigan State team the best of all Spartan teams?
One of them. I think it was the first time that we had beaten Ohio State, Michigan, Penn State and Notre Dame since 1934. So that was a thrill to be a part of that group. Coach Saban taught me a lot about what I am doing right now.
 
In quite a few of your New England-Pittsburgh games, your offense got away from the run and almost threw it every down. Is that pretty rare or a common thing?
We try to make decisions on what to do each week to win based on the other team. We know our team obviously very well and we try to know and understand the opponent as well as possible. In some of those situations we determined it was to our advantage to go ahead and play the game in that mode. I wouldn't say that was a common thing, obviously, but a few times I know that we did do that and made the commitment early in the week that that was how we were going to try to win the game. We would do it again if it was the right thing to do but you have to take a lot of factors into consideration before you set sail on a game plan that relies mostly on passing the football.
 
Any concerns with the right tackle situation with a rookie stepping in?*
Well he is not a rookie (Tyler Polumbus), but he hasn't played a lot of football. But he will hang in there. He has practiced with us and played with us for a long time now, smart player, tough player and we expect him to go in there and do his job.

QUARTERBACK KYLE ORTON Can you talk about the Baltimore game? What happened?
It was lack of execution on our part. We ran into a team that played really well and when you don't match their execution level, it is tough to win games on the road.
 
Re: Baltimore taking Brandon Marshall out of the game.
I don't think they took one player out, I think they took our entire offense out of our game. We didn't play well and we really couldn't get anything going. We've seen different teams that try to do different things and we have seen it all and most of the time we have done a good job at handling everything and scoring points. Hopefully we get back on track this week and come out and play a good game.
 
Can you talk about James Harrison and the threat he poses to your offense?
He is obviously a great player. When they are getting to the quarterback they are the best pass defense. He plays well in the pass game, he plays well in the run game and you have to look out for him on every play.
 
Safe to say he is a complete player and not just a pass rusher?
No question. You don't have the type of years that he has had and be a one-way player.
 
How has this year been for you and how much more comfortable are you know since you have been here?
No question, it has been a great transfer for me. I am very happy to be here in Denver. We have a very good team and obviously each week I am in the offense and I am feeling more and more comfortable. Also, not just me but everybody, it is a new system for everybody on our offense. The more time in that we have, the better we can play.
*
What do you think it is about you or your game that made you coveted by that organization?
I think they try to make an emphasis on all positions to try and bring in smart, tough football players that are team guys and want to help the team win and I certainly hope that I fall under that category.
 
Is there any kind of "I'll show the critics emphasis" on your part initially?
No, I have never played like that. I just try to play my game and give my team the best chance to win and that's kind of how I went about it this year as well.
 
How aware is your team of Ryan Clark's situation here in Pittsburgh?
We are just getting into our game plan right now. We haven't talked about it but I am sure whoever is playing back there is going to be ready to play.
 
Can you talk about your head coach, Josh McDaniels, seems to be pretty fiery on the sidelines, how would you describe him?
Pretty much just how you did, he certainly is a competitor and a fiery guy on the sidelines, he expects a lot out of the players and the coaches and we work hard to get to that point.
 
 
 
 
How involved are you in the play calling?
I don't really give too many suggestions. He has a great rhythm and a great style that he likes to call the game in and I kind of would just rather wave to play call and execute any play that he calls.
 
Coach Tomlin made it sound like what happened against the Ravens on Sunday had more to do with what Baltimore did rather than what you didn't do. How would you interpret those comments?
I really don't have an interpretation.
 
Was it more about what Baltimore did or what you didn't do?*
We played a good football team on the road and we didn't execute very well and when you do that the end result is usually what happened.