Offensive lineman Zach Banner and former defensive back and current judge Honorable Dwayne Woodruff recently took part in the Café Momentum Virtual Dinner: Growing Opportunity.
The Steelers partnered with the Players Coalition and Café Momentum for the dinner conversation, and yes everyone on the panel did enjoy dinner from home as they shared in depth conversation about some serious topics.
The panel, which also included members of Café Momentum and Momentum Advisory, Momentum Ambassadors and the Players Coalition chatted for around an hour and a half, sharing personal experiences and advice.
Café Momentum, which is located in Dallas, provides a transformative experience through a 12-month paid post-release internship program for young men and women coming out of juvenile facilities. Participants rotate through the restaurant, focusing on life and social skills, coaching and development.
And the virtual dinner, it provided that same type of support and direction. The Momentum Ambassadors shared their stories, while the others provided the encouragement needed, while also letting them know they have been through trying times in their lives as well.
"It gave me confidence to know I can do anything I want to do," said JeDarrian Jones, who went through the Café Momentum program and is now an ambassador. "It gave me confidence to be in front of people of any kind. I got motivated. My dreams got broader. I wanted to make it. Now I want to be so much more, do so much more for where I am from, for everyone who went through what I went through. Café Momentum brought that spirit in me. They made me someone who is going to reach the stars one day."
Woodruff, a judge on the Court of Common Pleas of Allegheny County presiding primarily over juvenile cases, shared advice with the young people, including how to handle any encounters with law enforcement and authority.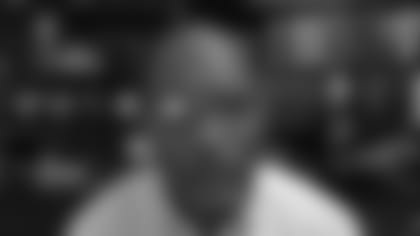 "I love being in juvenile," said Woodruff. "It's part of my passion dealing with our young people, getting them on the right track. Every single one of us made a number of mistakes, some more than others, as youth. I always say we are not locking kids up and throwing away the key. We are balancing restorative justice here in Pittsburgh.
"Kids are our future. Regardless of where they start, we want to make sure they end up in the right place."
Banner supports youth initiatives, mainly through educational programs as a resource to help them grow, develop and advance, as both of his parents are educators and it's what his B3 Foundation focuses on.
"I have a really big heart towards education," said Banner. "That is where my non-profit focuses and emphasizes on. I worked with kids when I was in high school and really have that passion. Anyone who makes it to the National Football League or any professional sports, it should be automatic to work in community service and help out the hood. That is what I want to do."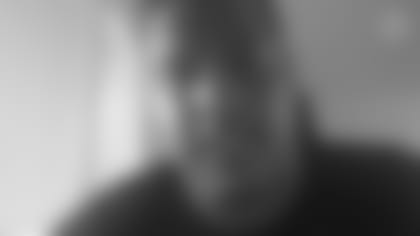 Banner's foundation provides backpacks for kids and he recently started a scholarship program.
"The biggest ting that is important to me is the safety and well being of black and brown people, that can be from inner city, rural areas, or an island where my family is from," said Banner. "At a young age I was desensitized to violence. All of that type of stuff was around me at a young age. I have always used that as an inspiration to stay in the gym, stay away from that."