By Teresa Varley
Steelers.com A few weeks ago Rod Woodson stood on the stage at the Pro Football Hall of Fame as a member of the Class of 2009 and made a plea to those who vote for the Hall. He asked them to give Steelers defensive coordinator Dick LeBeau his rightful spot in the Hall of Fame.
 
On Tuesday the committee took a step in the right direction when LeBeau was named a finalist by the Seniors Committee for the Class of 2010.
 
 "It's long overdue," said Woodson, who got goose bumps when he heard the news. "All Dick LeBeau supporters know he should be honored in that manner. I am glad that since the voters didn't get it right, hopefully they can have an opportunity to make amends this year. I am overjoyed he gets his due finally."
 
Woodson used a word that doesn't often get thrown around in football to describe LeBeau and he was dead on with it.
 
"He is so loveable. He is Dick LeBeau," said Woodson. "He doesn't change for anybody. He lives in humility. The way he speaks to his students, because that is what he is doing is teaching his guys about life and football, he teaches with love, care and respect. He cares about them more than just football players. When you have conversations with him it's not always just about football. It's about life and the family and how are mom and dad doing. It's about all of the things this world encompasses.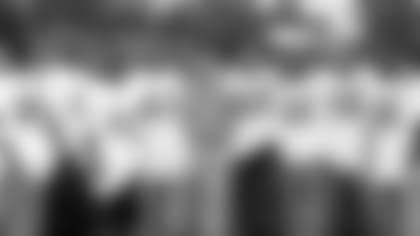 "That is why I love him so much. He cared about me more than just a football player. He taught me so much about football in teaching me about life."
 
It's not just Woodson who is singing LeBeau's praises. Before practice coach Mike Tomlin informed the team about LeBeau being a finalist and after practice the players were happy to talk about their defensive coordinator.
 
"He is a guy who loves to come to work and loves his job. You see that every day," said linebacker James Farrior. "He is a guy you can tell cares about each individual player. He wants to know about your well being every day. He comes to work with a smile on his face. You have to love a guy like that."
Fellow linebacker James Harrison chipped in with "ditto" after hearing Farrior's comments, but added his own appreciation for LeBeau.
 
"He is more than a coach; he is like a father figure," said Harrison. "It's the every day things. He has had a big impact on me. I am extremely happy they finally realized the things he has done, his accomplishments."
 
Woodson would like nothing more than to return to Canton, Ohio next summer and be on the stage when LeBeau is introduced as a member of the Pro Football Hall of Fame.
 
"I think if he gets in I am going to run up and jump in his arms like a little baby," said Woodson. "I will give him a hug and pick him up off the ground. It's long overdue. It's tremendous."