As a part of Black History Month, Steelers.com is bringing features from those who have broken racial barriers, have opened doors for others, or what the team is doing in the community to make a difference.
This week, the spotlight is on the impact Bill Nunn, a member of the Pro Football Hall of Fame Class of 2021, had through his work with the Pittsburgh Courier, a prominent and influential Black newspaper in Pittsburgh that was one of the first Black newspapers to publish both national and local editions and still exists today as the New Pittsburgh Courier.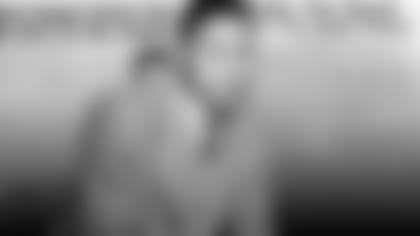 When Bill Nunn is inducted into the Pro Football Hall of Fame in August as a part of the Class of 2021, many will think about the lives he has impacted in football. The names that will come to mind will be John Stallworth, Mel Blount, Donnie Shell, and numerous others who played at Historically Black Colleges and Universities that Nunn brought to light and opened the door for in the NFL.
But those aren't the only ones he has impacted. There are others, those he touched on a daily basis during his time with the Pittsburgh Courier, those who wanted to follow in his groundbreaking footsteps. The names Ulish Carter and Eddie Jefferies, who worked at the Courier with Nunn because they wanted to learn from him, might not be as familiar to some, but Nunn's impact on them was just as monumental as the players whose lives he touched.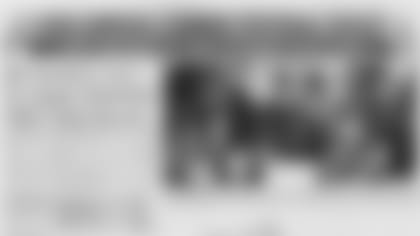 Ulish Carter knew how to stay on Bill Nunn's good side.
"I basically did what he told me to do," said Carter.
It was 1973, and Carter, now 71 years old, had just moved to Pittsburgh to pursue his dream of working for the Pittsburgh Courier, where Bill Nunn was already a legend at the Black newspaper and Carter wanted to learn from the best. Carter had graduated from Southern Illinois University with a double major in journalism and radio/television and a minor in Black history.
"It was always my dream to work for a Black newspaper," said Carter, who has remained in Pittsburgh. "My top three choices coming out of college were, The Pittsburgh Courier, Muhammad Speaks and the Afro American. I got hired by the Courier and I had studied the Courier. In addition to that, Bill Nunn Jr. and Wendell Smith were two of my heroes. I was a sportswriter and to me those guys were the greatest sportswriters out there. I knew about Bill Nunn Jr."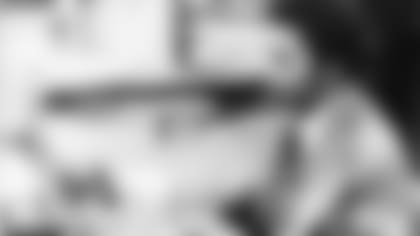 At this point, Nunn was known by many in the sports world, the NFL in particular. He was the man who opened doors for players from Historically Black Colleges and University (HBCUs), giving them an opportunity to get NFL eyes on them through the Black College All-America Team that Nunn chose for the Courier starting in the 1950s.
"Honestly, I did what he told me to do," said Carter, a young and upcoming reporter who wanted to learn the ropes from the best in the business. "He was putting together the Black College All-America teams. He was the person who put it together. Me being new, I was the gofer. I respected him because he had a lot to do with getting Black college players in the NFL."
It was working with Nunn on the Black College All-America teams that got Carter's career going. While Nunn was the point person, Carter did whatever Nunn assigned him to do, helping with any details needed.
"He would give me names of people to call and talk to," said Carter. "I was just starting off in sports. He taught me who was who and what was what. I did not understand all of it then. I had no familiarity with Black colleges or the larger cities. I came from a small town, a small city. He had been doing this for years. When he came to the Courier, his father, Bill Nunn Sr. was managing editor. He took over sports from Wendell Smith, who was also a legend, so he knew everything.
"Basically, I knew nothing. I knew enough to know whatever he told me, I did.
"I wrote material that helped aid him to make his overall selection. He went to the games, everything I did was local. Most of what I knew from beyond was from Bill Nunn."
And Nunn, well he was a walking encyclopedia of Black college football knowledge. Nunn knew who everyone was. He knew the coaches, he knew the sports information directors who provided the tidbits, but most importantly, he knew the players. And everyone knew Nunn.
"He knew all the general managers, all the coaches, from college to pro level," said Carter. "Even some players like Joe Greene that didn't play for a Black college, he influenced the selection of smaller college players too. Guys like Frank Lewis, Sam Davis, John Stallworth and Mel Blount. Most of those players were scouted and recommended by Bill Nunn. All of the scouts from other teams started looking at the Steelers because of Bill Nunn. That is why he should have been in the Hall of Fame a long time ago.
"He really had a soft spot for the Black colleges. His importance wasn't just for the Steelers. It was for the Black colleges too because once the Steelers started winning, other teams started looking around to see where the talent was coming from."
By the time Carter had arrived at the Courier, Nunn was already working for the Steelers in their scouting department, while still holding down his position at the Courier. He knew he had the greatest mentor he could ever ask for in front of him just by seeing how others respected Nunn.
"Bill was an outgoing person," remembered Carter. "He would meet you and he had that persona about him, that outgoing personality, when he first met you, he would make you feel like he had known you forever. He loved life.
"He knew sports backwards and forwards. He knew the people in Black colleges.
"That is why when Bill Nunn called, people stopped and listened to what he had to say.
"That is what I went to the Courier for. I went into journalism so I could go open more doors and be a voice. The Courier and Black newspapers are Black voices that you can't hear unless you read a Black newspaper. That is why I joined in the first place.
"Bill Nunn was doing what I wanted to do with my life. He could have made a whole lot more money going to bigger newspapers, or TV or radio, but he chose to stick with the Black press until he got an offer he couldn't refuse from the Steelers."
Carter would do his part to help Nunn with the Pittsburgh Courier All-America Football Banquet that was held at the Hilton Hotel in downtown for years, joining in the later years of the event before it eventually moved to Atlanta.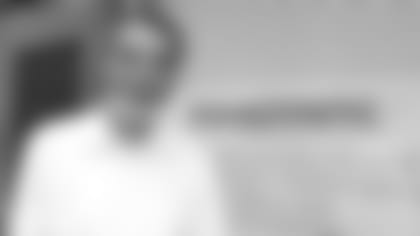 "It was like the Super Bowl for them," said Carter about the players who would attend the banquet. "They were grateful. They might not have understood how valuable Bill Nunn was at the time, but it was a highlight of their career. Guys like Walter Payton, Jackie Slater, Willie Lanier, were selected to the All-America team. There was no higher honor than that. At that time, you had a lot of players who played college ball who were every bit as good as the players in the major colleges. Just about every player you could think of who came from a Black college before the mid-70s came to the banquet."
Those who came to the banquet benefited from Nunn and his guidance, his leadership, his knowledge. They weren't the only ones. Like anyone who came in contact with Bill Nunn, anyone who ever benefited from spending time with him, Carter learned so much from Nunn.
"What I learned was Blacks that are just as talented, not just as players and coaches, but in all walks of life," said Carter. "Blacks are just as talented as others, no more, no less. All they needed was exposure, the opportunity to show what they can do. That was his greatest motivation. He knew the talent that was out there that was overlooked by professional sports. He emphasized that everybody should have an opportunity to show what they can do. If they don't perform, that is on them, but they should have the opportunity. That was his motivation. That is what motivated me.
"He spent his life trying to improve conditions for Blacks through sports.
"The primary goal of the Courier was to be a voice for the Black community. That is why I always made it a point to get views from the leaders in the community as well as the activists and the everyday people, what was important to them. That is what Bill did, and he taught me to do. He let people talk. He let them give their views, tell you what is important in their life, not just in your life. A lot of the players knew, and the people in the community knew, the only way they had a voice back then was the Black newspaper.
"Bill Nunn gave Black college players a voice."
"The way the Black college players felt about Bill Nunn, he was sort of like 'The Godfather.'"
That is how Eddie Jefferies, the 74-year old former Sports Editor for the Pittsburgh Courier, described the relationship those who were named to the Black College All-America team had with Bill Nunn.
It was a special bond, one that has players who made the team back in Nunn's years still talking about him in glowing words and one that was easy to see by those who worked with Nunn, including Jefferies who joined the Courier in 1976 when Nunn was splitting time with the paper and his job as a scout with the Steelers.
"They loved him for providing the opportunity to play professional football," said Jefferies from his home in Braddock, Pa., just outside of Pittsburgh. "Any time they had a question, or needed advice, they came to him because he had attended an HBCU as a young man. They knew he had the same experiences as them. They always looked to him for advice."
Jefferies, like Carter, would assist Nunn, doing his part to help Black college players get their shot.
"I would help do research for the banquet because we did a program," said Jefferies. "I would write stories for it. We would have sponsors who would underwrite the cost of bringing the players in from around the county. When it was in Pittsburgh, the guys would get the chance to see the players up close. They got to see these guys live to see if they wanted to draft them or bring them to Pittsburgh.
"What made it special was each year the players who were chosen would come back and talk to the younger guys, tell them what playing pro football was like, what they needed to do. I think that is one of the reasons, if you look at the guys who played for the Steelers, Mel Blount, Donnie Shell, John Stallworth, they had visions of what they wanted to do after playing football. Bill Nunn would tell them you should do this, go this way. Stay out of trouble. And don't forget to get your education."
Jefferies pointed to players like Dwight White, Blount, Stallworth, L.C. Greenwood and others who took Nunn's advice, working during the offseasons to build something for the future.
"Someone would always have a question for Bill," said Jefferies. "Things like what do I do in this situation, how do I approach this.
Stallworth followed some of the advice Bill Nunn gave him about his education and utilizing that in the offseason because football won't last forever.
"In addition to being able to recognize talent, Bill Nunn gave them guidance for what they could do later in life to make their lives more comfortable. They weren't making money like they are today. You needed somebody to help you. You needed someone to give you direction. He was a sounding board for a lot of the guys."
Recognizing talent, though, that is what made Nunn who he was. He had an ability like no other to go into the Black colleges and find the gems and then understand how they would fit into the Steelers system once he began scouting for the team.
"He had an eye for talent," said Jefferies. "He was an outstanding basketball player. He knew what it took to be a good athlete. For example, seeing Donnie Shell who was a linebacker at South Carolina State, and he saw that he would be a great free safety. Now he is going to the Hall of Fame.
"Bill Nunn just had an instinct for it. His relationship with the Black colleges was solid because he knew all of the coaches, sports information directors and players. He would visit the campuses during the year, talk to the guys, get film so he could get an evaluation of where they were playing in college to know how it would translate in the NFL. He had that eye that you need to be able to tell if a guy is successful or not. He was pretty accurate in his predictions.
"It wasn't that the NFL scouts didn't know the players were there, they just didn't have the contacts with the schools. Bill Nunn did that. Bill Nunn knew. When I came along, I sat back and watched Bill work. He taught me how to interact and work with people. He was like the Godfather of all of the guys making it from the Black colleges into the pros. He really was like the Godfather."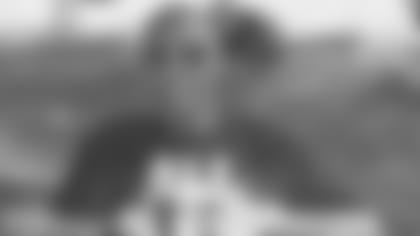 Just like the players Nunn opened doors for, Jefferies listened to every bit of advice Nunn dished out, and learned from the best.
"I would spend time at his house after he left the paper," said Jefferies. "We would talk about players, who was looking good coming out. He would look at film. He would get film nobody else could get. He had a friendship with guys, and he knew he would give guys a chance.
"I learned to keep my eyes open and my mouth shut. Pay attention to detail. You can't see what's in a guy's heart, but you can pay attention and find out what they are thinking about.
"What he did was he made the coaches of black colleges feel confident sharing information. If he said something would happen, he was a man of his word, and it would happen. He knew what it took."