Maybe it was fate that brought Vance McDonald to the Steelers via a trade in 2017 from the San Francisco 49ers.
Because McDonald landed at a place where his values aligned perfectly with those of the organization.
Those are three things the Rooney family holds as strong values, and those fall right in line with what McDonald stands for.
And it's those values that have him put him in a position to be the Steelers nominee for the 2020 Walter Payton NFL Man of the Year Award.
"When I was approached and told the news that I was the nominee for the Walter Payton Man of the Year I was absolutely floored," said McDonald. "I remember the first thing I said was, 'Are you serious?' I guess for a couple reasons, mainly because we don't really do all the things we do off the field for glory or for recognition. Secondly, I know there is an amazing group of guys on this team that give back with their resources and time. To be considered, it is just an amazing honor and I'm so thrilled that I was chosen this year."
Every NFL team names a Man of the Year nominee, and they are eligible to be the NFL's Walter Payton Man of the Year, presented by Nationwide. Three finalists will be selected, and the winner announced the night before the Super Bowl during the NFL Honors awards show.
The award recognizes a player's off-the-field community service, as well as his playing excellence. And McDonald definitely scores in those areas.
"Vance is a quality player, a quality teammate and a quality person," said Coach Mike Tomlin. "He's not low maintenance, he's no maintenance. He uplifts his teammates, just like he uplifts his community."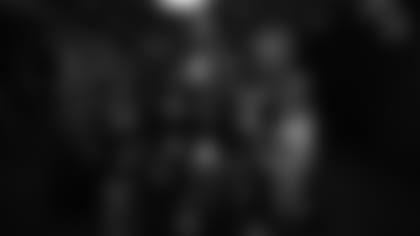 McDonald truly has a heart of gold, has a passion for helping those in need, which had him team with Convoy of Hope, a faith-based organization with a passion to feed the world through 'children's feeding initiatives, community outreach and disaster response.' The organization was founded in 1994 and has served more than 115 million people throughout the world.
Because of McDonald's relationship with Convoy of Hope, the Steelers teamed with the organization in December, 2019, to host their first Huddle for the Holidays, a unique one-of-a-kind outreach that provided necessities and the simple pleasures in life for 500 individuals, from kids to senior citizens.
Heinz Field was transformed from a football mecca into an oasis of love and caring, with every corner a place for individuals to benefit from the art of giving back.
Local organizations, including Amachi Pittsburgh, Latino Community Center, Urban League, Youth Places, YMCA, Jeremiah's Place and Urban Impact, just to name a few, invited those they serve to attend and enjoy of night of pampering and outreach.
There were the essentials like health & wellness screenings, haircuts, job services and even manicures, to needs like shoes, clothing and food, to the fun like family portraits, balloon making, arts & crafts and of course Santa's workshop where kids always get treated with new toys.
A hot meal was provided for all the guests and at the end of the night all families were gifted with groceries to help them through what can often be tough times.
"It's exciting to see everybody come out to help out the community," said Steelers President Art Rooney II the night of the event. "I want to take my hat off to Vance McDonald who was the impetus to get this started and partnering with Convoy of Hope. It's a great night."
McDonald did a lot of the leg work for the event, from organization to inviting his teammates and everything in between.
"Huddle for the Holidays was an amazing event at Heinz Field last year," said Kirk Noonan, Vice-President at Convoy of Hope. "Vance was a key part in bringing it to the Pittsburgh Steelers. There we served children and their families groceries and haircuts, they got socks and shoes, more importantly they got time to hang out with the players and get the opportunity to know through the service of the players they are loved and cared for and can make it through anything, thanks to the Steelers stepping up and having a heart for the people in the city.
"The vision for the event came from Vance. He has this vision to feed the hungry and help the poor and suffering, and that is what Convoy is all about. He and Kendi, his wife, are determined to help others through service and that is what they are doing."
McDonald got involved with the organization when he was with the San Francisco 49ers. McDonald and teammates went to Haiti with the organization, helping those who were affected by a tragic earthquake there. McDonald was so moved he stayed involved with the organization, helping those in the communities where he lives and works, as well as doing outreach with them to help victims of Hurricane Harvey, as he is a Texas native. His passion then was to bring the outreach to those in the Pittsburgh community.
"My wife and I have spent time in Pittsburgh, and it's become home, so you want it even more for the community and the city," said McDonald. "It was so neat for the people to see Heinz Field, to walk around on the field. The way people love the Steelers, it made it even more special. 
"Convoy of Hope just lays it out to help other people. It's an honor to be a partner with them. I love the humility they bring to everything. Every person that walks through the door they call them 'guests of honor,' that is how they view them and that is how they want to send them off, to show them how much they mean to them and they are people that matter. Every person they are serving, number one it's 'I want to show you how much of a prized possession you are, not only to me, but in the eyes of God.'
"You put smiles on kid's faces. You are helping out moms. You are getting all of the goods and services and picking things that fit the holiday season and things that might be overlooked by some families because of their circumstances. You are serving all aspects of the family."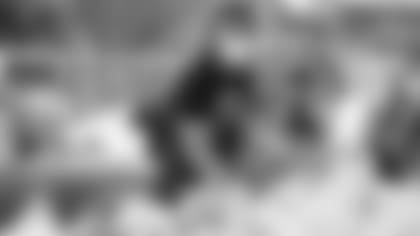 When COVID-19 hit the country, and the Pittsburgh region, people were impacted in ways many never imagined. While many thought the only impact of the pandemic would be the threat of contracting the virus, they soon found out the impact was more far reaching.
Businesses quickly closed, and many jobs lost, some which still have not returned, and people are still suffering financially due to the pandemic.
Families have suffered, individuals have suffered, and the region in general has suffered. And when there is suffering in the Pittsburgh area, people step up.
With families struggling to put food on the table, or even find PPE, McDonald worked in collaboration with quarterback Ben Roethlisberger and Convoy of Hope and started the Trucks of Hope campaign.
"Vance is always that guy who is willing to do what it takes to win," said Noonan. "He has been a champion for kids who are suffering, especially kids, in the United States and throughout the world. He is just one of those guys that you look at and say that is what I want to be like."
The mission of the campaign is to bring individual trucks full of nonperishable food, PPE and cleaning supplies for 1,000 families in Allegheny, Butler and Westmoreland County in the Western Pa. region. Among those they worked with were the United Way of Southwestern Pennsylvania, who distributed the items to agencies they work with throughout the region.
"We're seeing an unprecedented level of people needing access to emergency basic needs, to which really boils down to food," said Wendy Koch, director of volunteer engagement for the United Way of Southwestern Pennsylvania. "We have done numerous surveys of our agency partners throughout this, and now we are seeing results that agencies know their constituents and the people they help need food and those missing cleaning supplies. And we got some cleaning supplies on this truck from Convoy of Hope, which is such a necessity we are lucky to get our hands on. The fact that we got bleach and cleaner to provide to them to help them stay safe in their own homes is fantastic. The other thing that is fantastic, is instead of it being a drive-up distribution, we had the agencies come to Heinz Field. With many of the drive-up distributions it eliminates the opportunity for people who don't have cars to get these supplies. Going through the agency partners they get it to the people who need it the most."
One of the most touching things for everyone involved is that many of the people who are in need of the donations are people who are new to organizations such as the United Way and food banks. They haven't been forced to deal with asking for help before, and doing it now isn't easy and many don't want to reach out.
"Not only is this a great opportunity to continue to bridge the relationship between Convoy and the Steelers, but it's a great opportunity to help so many in need," said McDonald. "There is that little bit of pride that people have, the thought that you have to rely on someone to help you get through a crisis like this. Being able to have that link to the Steelers, the hometown team, makes it a little easier and more personal. It opens that door. You don't have the same barrier or wall of pride."
And the need is spread throughout the entire community. It's not just one neighborhood or another where there is a need, it's everywhere, from the city to the suburbs.
"It's just humbling because some people may not want to ask for help, but you want to be sure and extend that hope and assistance to everybody, whether they are showing up at the food bank and asking for it or not," said his wife, Kendi McDonald. "It's scary times for everybody. The uncertainty and constant feeling of what is going to happen next, is it going to get better, are jobs going to come back. Convoy of Hope is extending that hope. We are not sure what tomorrow is going to be, but here is hope for this week, this month. There is still hope going on and God is still with us in the midst of this uncertainty."
Most recently the Steelers hosted a second Huddle for the Holidays through McDonald's efforts with Convoy of Hope. While it was on a different level, done as a drive-up event because of the pandemic, it still had a huge impact.
"We always look forward to giving back through our platform," said McDonald. "This goes to foundational stuff when I entered the league. We were told you are a role model whether you like it or not. Regardless of the size of your stage, everyone in the NFL has a stage. Your destiny is in your own hands, what are you going to do with it?
"At the end of the day the message is hope. To have everyone come together I hope will bring more families to a place where needs are being met. I love the fuel we are running with right now with the Steelers, the enthusiasm we have. You still have a blanket of uncertainty about how long this is going to keep going on.
"The question is how much more will we need, how much more will the demand increase? It's interesting. As a society we are rocking, and everyone is on social media and it's rainbows and sunshine. Then a giant pandemic comes out of left field and it humbles people. It makes you step back and say this is a rough spot I am in here. Being able to rely and have people out there doing a lot of good things. Whenever you have the opportunity to give hope, it's great to have that balance. A lot of times we are focusing on ourselves or the bad things happening in the world, the negative connotations coming with it. It's nice to have a spotlight of hope in a city we are planning on raising our families in. It's awesome to be at the pinnacle of that connection. I am glad the Steelers are running with it."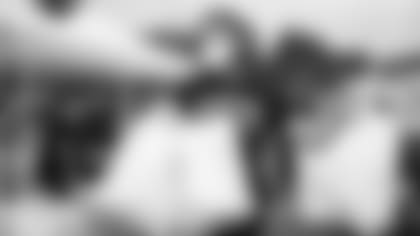 McDonald is selfless when it comes to so many areas of life, including his home life. And this is not just about his own family, Kendi and their three children. It is about what he is doing with his home.
Over a year ago McDonald purchased a 130-acre farm in Ligonier Township, and he did so with a few ideas in mind. First and foremost was a place for him and his wife to raise their young family long-term.
The other important aspect was to use it for the Vance McDonald Foundation. McDonald's goal with the foundation is to use the farm, Hidden Meadows, as a place for rest and relaxation for faith-based leaders in the community.
"We are setting out to help Pittsburgh by helping out its leaders and people who just pour out their energy, efforts and lives into fortifying others, picking up others and serving others," said McDonald. "We are reserving the place for a sanctuary and a place of respite for those leaders. We will host them, allow them to stay and enjoy some beautiful scenery so they can get away from their jobs and be able to refill so whenever they go back, they will be able to pour into others.
"We'll be doing church leaders, pastors, and people in leadership positions of churches in the Pittsburgh area. Also, people in non-profits who are almost competing against each other, but they all set out to do the same thing and that is serve other people and make a difference. We have come to love Pittsburgh and we hate to see people set out to do great things and just get burnt out because there is no rest. We want to provide a place for those people who have these incredible missions and all of their efforts and energy go into helping other people and serving other people. We want to provide a place for rest for them and make them rest. We're real excited to get it going."
McDonald is thankful the NFL has given players the opportunity to share what they are passionate about in such a public setting.
"I think everyone is crying for a microphone at some point during their day and to have this one on such a big stage, especially when you are doing it for the right reasons, it's really cool," said McDonald. "There are a lot of great things being showcased that fall behind the scenes. It's cool to have that week that you get to showcase what you are passionate about."