This year's Steelers Alumni Weekend will culminate with formal induction ceremonies for the inaugural class of the Hall of Honor at a dinner to be held at Heinz Field on Saturday, Nov. 25. Each year, the Steelers will induct former players, coaches, and contributors who were integral in sustaining the franchise's success. The 27 members of the inaugural class were announced on Aug. 29, and they also will be recognized at halftime of the game against the Green Bay Packers on Sunday, Nov. 26.*
*            *            *
Of course, it will recognize the greats. As it should. In the case of 23 of the members of the inaugural class of the Hall of Honor, the doors in Canton, Ohio, already have been opened to them. For others – both in this inaugural group and in future groups – maybe being recognized by the Steelers sparks a conversation that leads to a re-examination of their credentials for one of those bronze busts that represent the highest individual honor their sport provides.
But the Hall of Honor is for more than Joe Greene and Chuck Noll and so many of the franchise's other all-time greats, and its purpose goes beyond shining a light on the contributions of those who have slipped through the cracks on the road to Canton. In fact, there is an individual among this inaugural class who embodies the people for whom the Steelers created the Hall of Honor in the first place. He never will be discussed for induction in Canton, and he would be the first to tell you that's as it should be. But his career with the Steelers is what the Hall of Honor is supposed to be about.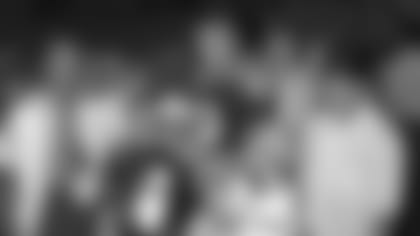 What began on the seventh round of the 1961 NFL Draft ended on Jan. 2, 2007, and what came between those dates was 45 years of working in various capacities for the Pittsburgh Steelers, which also meant 45 years of loyalty to the Rooney Family. Born and raised in Jeannette, Pa., which is located on Route 30 between Pittsburgh and the Steelers' training camp site on the campus of Saint Vincent College in Latrobe, Hoak started as a star for Jeannette High School before traveling to State College, where he became an All-America running back at Penn State.
In 1961, the Steelers were entering the fifth of an eight-season period when Buddy Parker was their head coach, and one of the characteristics of those seasons under him were that draft choices were treated as nothing more than currency to use in trades for grizzled, often over-the-hill veteran players. And so while a 5-foot-11, 195-pound running back from Penn State was a seventh-round draft pick, he actually was the Steelers' second pick in that draft because Parker had traded away their selections in Rounds 1, 3, 4, 5, and 6.
PLAYING ON BAD TEAMS
The Steelers' primary ball carrier of that era was John Henry Johnson, a bruising 6-2, 210 pound fullback who posted 1,000-yard seasons with the Steelers in 1962 and 1964 and ended up enshrined in the Pro Football Hall of Fame. Hoak was a halfback, and a tough guy, tough enough to account for 5,417 yards from scrimmage and 33 touchdowns while playing on teams that finished a combined 46-88-6 and had offensive lines worthy of that record.
In 1968, the final season of Bill Austin's tenure and the year before Chuck Noll was hired by Dan Rooney to lead the franchise out of the wilderness, Hoak finished with 858 yards rushing (4.9 average), added another 253 receiving yards, and scored four touchdowns for a team that ended up with a 2-11-1 record. Hoak was voted to his only Pro Bowl.
"Back in 1968, the year I went to the Pro Bowl, you had to go to the Steeler offices in the Roosevelt Hotel to pick up your check," Hoak told The New York Times before Super Bowl XL. "Near the end of the season, I was told Mr. (Art) Rooney wanted to see me. He handed me an envelope with a good bit of money in it. He said, 'We're having a bad year, but you're having a good year.' And after the last game that season, Dan Rooney gave me another envelope. Another good bit of money. They didn't have to do that."
With 3,965 rushing yards, Hoak still is seventh on the Steelers' all-time rushing list. He is fourth all-time with 1,132 attempts, and ninth with 25 rushing touchdowns.
"I couldn't have played today, I can tell you that," said Hoak about his decade as an NFL running back. "At that time I was decent, I guess. But every year they kept trying to replace me. I wouldn't play the first three or four games because I was too small, too slow, but by the fourth or fifth game, I was the guy playing. I just stuck with it and made a career out of it."
TRANSITIONING TO HIS LIFE'S WORK
Hoak was one of the few player to survive Noll's purge in 1969, but by 1970 he could see that his playing days were ending. After that 1970 season, Hoak took a job as a high school coach in Wheeling, West Virginia, and then Noll offered him the job of replacing Max Coley as the Steelers offensive backfield coach, which later would come to be known as the running backs coach. But regardless of the job's description, its primary purpose in 1972 was to mentor the team's No. 1 draft pick – Franco Harris – another running back from Penn State.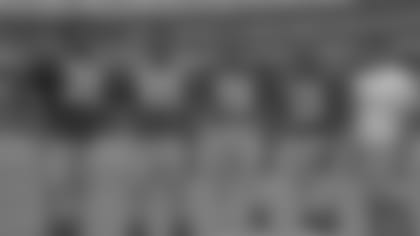 When Harris ripped off a 75-yard touchdown run in a preseason game, the Steelers saw they had something special.
"Franco made my job very easy," said Hoak. "His rookie year was my first year coaching. Coach Noll gave me some good advice after about a month with him. He said, 'Dick, just don't over-coach him.' So I just let him be himself."
That was the same advice Hoak applied to everyone who ever walked into one of his position meetings. From the guys with the Hall of Fame resumes to the ones who were No. 10 draft picks from Idaho State, Hoak tried to nurture more than he tried to mold.
"I just tried to let them be themselves," said Hoak. "I've played for a number of coaches, especially in my pro career. We changed coaches here a bunch of times when I was playing. I had different (offensive) backfield coaches, and I saw things in some of them that I wouldn't want to do as a coach. So I tried to not do those things. I tried to let the players be themselves. When you get a player in the pros, most of them know how to run or they wouldn't be here. So I'd teach them other parts of the game."
Jerome Bettis can testify to that, and he still is appreciative.
"He meant so much because he was a guy who allowed me to flourish," said Bettis, who spent 10 seasons in Hoak's meeting room. "He created a team atmosphere and environment for success. He allowed us to run the way we wanted to run, how we saw it. He never tried to change our running style. He never asked me to do more than I could do, but more importantly he always got me prepared every single game. And I'm so thankful for that, because I can honestly say I never walked into a game when I wasn't prepared.
"From him I learned about preparation and protection. When I played with the Rams, I had a lot of success and it was running the ball, but what makes you a complete running back is not only running the ball but to understand protections, understand how you fit into the scheme of things. How you fit in the passing game. He educated me so much on that side. I initially thought that since I was a running back, I get the ball, and I run it and make a play. I learned so much from him in terms of how the running back fits into the offense. He allowed me to see the game in a much different light."
And then toward the end of his coaching career there was the work Hoak did with an undrafted rookie from North Carolina, a guy who couldn't get off the bench during his senior season even though his team was slogging through a one-win season. Even though he was close to the end, Hoak just wasn't the kind of guy to mail it in, even when working with a player who at the time seemed to be just another training camp body, a nobody from nowhere.
"He taught me how to be a professional, and he taught me how to be a running back," said Willie Parker, the nobody from nowhere who ripped off a 75-yard touchdown run in Super Bowl XL that helped provid his position coach with "one for the thumb."
"I respect that guy a lot. I respect him as a person. He always pulled me aside and took the time to learn about me, and I never thought it would be like that on the professional level. He used to pull me aside and talk to me. I remember the first time he did that, I thought, he must see something in me. I told my father that the running backs coach pulled me aside and started chatting with me. We had a lot of conversations like that, where he'd pull me aside and we'd just talk. He really showed the way, and (him being inducted in the Hall of Honor) is a great reward, a great honor because he has been around that organization for a long time."
ABOVE ALL, LOYAL
As a player, Dick Hoak never was as good as many of the guys he would come to coach, and as a coach he never ascended above the rank of working with the running backs. That's one way to paint Hoak's 45 years with the Steelers, but here's another:
Both as a player and an assistant coach, Dick Hoak was an egoless part of the team, a man who did his job quietly but still at 100 miles per hour. He was loyal to the point of forsaking his own advancement to honor a commitment he believed he had made; he was more interested in winning than he was in being right; and he was way more interested in winning than he was in getting the credit.
As an NFL assistant coach, Hoak beat the system, one that states, you're hired to be fired. Hoak was hired in 1972 by Chuck Noll, he was retained when Bill Cowher was hired to replace Noll in 1992, and he never was fired.
"That was important to me," said Hoak.
When the Steelers were dominating the NFL with four Super Bowl championships over a six-season span of the 1970s, opportunities for coordinator jobs and the higher salary that came with such jobs were presented to him by Tampa Bay, Philadelphia, and Indianapolis.
"But why go someplace else?" said Hoak. "The Rooneys always treated me very well. I couldn't leave Mr. Rooney. I couldn't leave Pittsburgh. My family is from Pittsburgh. My wife's family is from Pittsburgh. I was raised to do things for family."
And in 1984, he did something for his football family that made the greatest statement of all.
"Same house since I got into coaching in 1972," said Hoak about his home in Jeannette. "I had offers. You all know that when Tony (Dungy) got the job in Tampa, Tony offered me the coordinator's job. That wasn't important to me. My family was more important to me than that stuff. My kids all went through the same school system, first through 12th grade. If I needed a doctor, a dentist, a roofer, a new furnace, I knew who to call. That was important to me."
And so was his loyalty to Art Rooney Sr. and his son, Dan. When the USFL was formed to compete with the NFL, the rival league put a franchise in Pittsburgh to be owned by the DeBartolo family. Their choice to be the team's head coach was Dick Hoak, which would have been quite the coup.
"I was offered the job by the Pittsburgh Maulers twice, (but I turned it down) because of this organization, the Rooney family," said Hoak. "They were always good to me. In fact, I interviewed for the job in Ohio and came back and I called Coach Noll and I called Dan (Rooney) and said that I was offered the job, but I just couldn't see myself going across the street to a rival football league in Pittsburgh. There was no way I could have done that."
And so it was that Dick Hoak stayed in the job he loved with the team he loved, and he did it for 45 years.
"His contributions have been hard to put in words," said Steelers President Art Rooney II on the January 2007 day when Hoak announced his retirement. "The stability and the kind of person that he has been has really been part of what has made our organization what it is over the years. Dick, we appreciate everything."
That's what the Hall of Honor is about.