In February, Brett Keisel said goodbye to his famous beard publicly for the last time, hosting his 10th and final 'Shear Da Beard' to benefit the cancer programs at UPMC Children's Hospital of Pittsburgh.
But on that night, Keisel promised he wasn't saying goodbye to the patients, that he would still maintain a strong relationship with the hospital and the kids he became close to.
"It was a harder decision than I expected making this the final one," admitted Keisel that night. "I thought when I was doing this, I would maybe take a break at 10 years. As I look in the mirror today it's surreal. We have been doing this and growing it and helping Children's Hospital. I think it's great to put an exclamation point on it and go out with a bang.
"I am always going to be involved with Children's Hospital, bearded or not. They're always going to be someone I am going to try and help and fundraise for, try and make a difference for, just because of how much they have taught me through these last 10 years. I could never repay them everything they have shown me, the strength they have shown me and the fight they have shown me."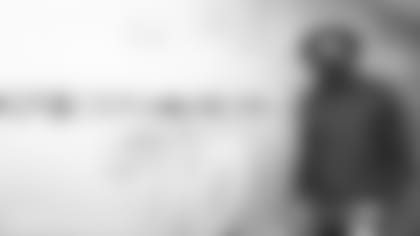 Keisel began to grow his now famous beard back in training camp in 2010 in an effort to get the Steelers back to the Super Bowl after winning Super Bowl XLIII two years prior. It worked, but only to an extent. The Steelers made it to Super Bowl XLV but lost to the Green Bay Packers.
Keisel was as disappointed as anybody after the Super Bowl loss, but he wanted to do something, wanted to end things on a positive note. So, he decided to shave off his beard, in public, for charity. What started on a whim grew into an event that lasted 10 years to benefit the cancer programs at UPMC Children's Hospital of Pittsburgh.
And on Wednesday, the hospital dedicated a mural to commemorate Keisel's involvement and honoring his '10 Years, 10 Beards, $1 Million' effort through 'Shear Da Beard.'
"It's a great benchmark – it took us 10 years, 10 beards, 10 events, where Steelers Nation showed up to watch a guy get a makeover and get a fresh cut and what that crazy reveal may look like," said Keisel. "It's just really heartwarming to know that fans would spend time and come out and make a difference for this great hospital and these great kids."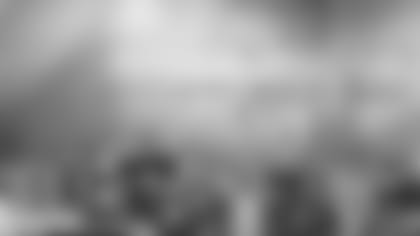 Through Keisel's efforts of shaving his beard off over the past 10 years, $1 million has been raised for the hematology/oncology department at the hospital.
"Brett has made an extraordinary difference at UPMC Children's," said Mark Sevco, President of UPMC Children's Hospital of Pittsburgh. "Over 10 years, he has raised $1 million and we are so grateful for that. Truly, what he has done is connected Pittsburgh with UPMC Children's and brought smiles to many patients here just by visiting and spending time with them. We are so grateful for that."
Keisel, who always brought in former teammates to help him shave off the beard, has also spent time at the hospital visiting the patients, bringing much needed smiles and laughter to kids going through struggles.
And now, they can enjoy his smile every day when they see the mural at the hospital.
While 'Shear Da Beard' has seen its final day, you can still win iconic memorabilia in a final online auction for the event, with all proceeds benefiting the cancer programs.