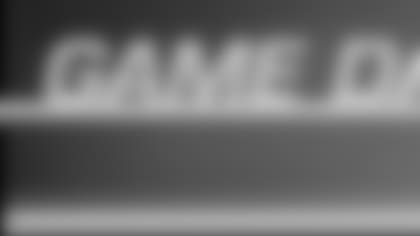 STEELERS VS. TEXANS SUNDAY, SEPTEMBER 7, 2008 AT HEINZ FIELD - KICKOFF 1 P.M. CONFERENCE CALLS
On Mario Williams' development:
He's turned into a fine pro. He had a lot of pressure on him at first here and that was put on him because of us and the decision we made. He's gotten better every day. He is a very hard worker. He has gained a lot of confidence in the second part of last year. He had an excellent training camp and he is a very smart young man so we can ask him to do a lot of things. I am very pleased with his progress. The future of our team had a lot to do with him becoming a fine player and it sure looks like he is on his way.

On DeMeco Ryans:
He was really a steal. We got him in the second round and we went that way with those two kids hoping to build this football team around them. DeMeco has been on the field since day one. He has achieved a lot of things here in the first three years. We are trying to get better around those two guys as a football team, but you know those two guys can always do their part. DeMeco is a lot like Mario (Williams) from the standpoint of a football player but even a better kid. So he is has been a joy to be around.

Is it hard for a young team to play in a tough division?
Yeah, it's tough. But the way I look at it to get where we want to go someday we have to be able to handle those types of things, just like the challenged we have coming to Pittsburgh this weekend. You can't make any progress in this league if you are looking for a soft place to land. We understand that our division starts with our division being very difficult and playing in the Steelers division throughout the season is going to be even more difficult, but that is how we are going to progress if we are going to progress. We need to learn to come in and deal with these types of games and be consistent and give ourselves a chance to win every week.

On Ahman Green's health and how big of a setback was it last year to lose him?
It was a huge setback because we went out and we were counting on him big and when he was available we played pretty well. We found a way to fight through it last year. He had a great training camp this year, had a little groin issue after the first preseason game. He could have come back and played at the end of the preseason, but I did not think that that was the most important thing. The most important thing was getting him healthy. He has been practicing now for two weeks and this will be his first time out this year. But at least we got him and he is ready to go.

On Steve Slaton:
He is one of those young kids that has gotten better each week at camp. He has improved and we are asking him to do a lot of the things he did in West Virginia. He is probably one of our most improved players week in and week out. The last game he had a little turf toe coming out of the Dallas game. But he is healthy, has been practicing and using these extra days we have had this weekend. But he is going to be a factor for our team. He is going to be on the field to help us win and we can't wait to get him out there.
*
*Can you talk about the progress of Matt Schaub and can you now do more with him?
We did a lot with him last year. We would have liked to have seen him be upright for the whole season from an experience standpoint because he is still a young starter in this league. I think if I had to put a number on it, he probably only has 10 or 11 starts under his belt. You only get better with repetitions and with playing; playing in tough places like he has to play in this week. I am very impressed with his progress as a player and as a leader. We are expecting him to continue to get better and improve. He is everything that we thought we were getting and we do ask him to do a lot but that is one of his strengths.

What concerns you about the Pittsburgh offense?
The way that they can control the football; time of possession wise in this league, you won't find anybody better. When they control the ball, they are very, very difficult to contend with. On the defensive side of the ball (for Houston), the way they are able to control it and how physical they are on the line of scrimmage; that will be a big test for us. From an offensive standpoint (for us), they have tremendous speed and they have so many things they do as the job that Dick (LeBeau) does with the defense is second-to-none in the game of football. So you have many, many challenges mentally as the Pittsburgh Steelers are always going as physical of a football team as you are ever going to face. We have a big-time task on our hands, we understand that, coming down there and dealing with the noise and all of those things. We are going to have to be as good as we can be and we are trying to get to work here and have a good week and get ready to go.

Is Pittsburgh as tough of a preparation week for a young quarterback as there is?
Yeah, it is very difficult. I have been in this league for a while and, I guess unfortunately, have gone against Dick's schemes many, many times. They give you a lot of headaches and it is very difficult to prepare for and to get your quarterback ready for. I think the thing that you need to focus on is what we do and keeping our players comfortable in our schemes and with what we do, putting them in the best possible position. But it is one of the greatest challenges in football for a coordinator to prepare for, to be ready for those things.

What is the key to Andre' Davis' success as a kick returner?
Andre' has a lot of speed and if we find a way to get him a couple of cracks then he is very dangerous as far as going the distance. It is one way because as a receiver you never know how many times a guy is going to touch the ball; you try to get him the ball. The one thing that you can be sure of is if a guy is back there returning kicks, he is going to get a chance to touch. We kind of go as our special teams go in a lot of ways. We have done a pretty good job around here on special teams. (Special teams coach Joe) Marciano does a great job; our return game, when it has been good, has really helped our team excel. We are counting on Andre' and Jacoby (Jones) being able to do that again this year.* 
* *
*How is your secondary and when do you expect Dunta Robinson back?
Well he is a PUP guy, so I think that you are looking at Week 7 for him. We have understood that all along. He had a very serious injury and he is way ahead of schedule; he is very close. For the best of his career and for (the best of) this franchise, it made no sense to subject him any time earlier than that. He will be back at that point. We picked up Jacques Reeves from Dallas and we have been very pleased with him. We have a young kid that we drafted out of Eastern Kentucky, the (Antwaun) Molden kid. We feel good back there. We feel that we are better at safety than we were last year. The one thing about your secondary is, you are only as good as how quickly you can make that guy get rid of the football. The key, if you let anybody in this league sit back there in the pocket, they are going to pick you apart. I think that the key for us is making him get rid of the ball.

What have you seen from Steelers defense?
Well obviously they are one of the best defenses in the league. You look at their overall speed on both sides of the football. Their front seven are very stout. They play very sound football, so it is very hard to get a lot on the running game. They try to force you to be one dimensional and once they do that it is very tough to beat them. You have to try to stay on schedule and balance against what they do, but they create a lot of negative plays for the opposing team.

Steelers sub packages, how tough for you to recognize?
It is very tough to recognize and determine who the rushers are going to be and who is going to be coming and where they are coming from, until the snap of the football when everyone gets to their spots. They understand where they are supposed to be and they get there, which creates some confusion and one of the things you have to prepare for and understand are their looks and what they are trying to do. You have to try to get it to your guys in open space where they can make a play.

Do you simplify it, do you rely on your front five and running back for who is coming and dropping?
You try to work together on that and try to do your stuff. You don't want to get too complex and complicated. You don't want to outsmart yourself. You want to do the things that you do best and what you do well. Use your skills and your personnel to the best of your ability and get it into their hands where they can succeed. You don't want to make things so complex that it is a bunch of chaos out there.

Any one guy on the Steelers defense you are watching?
It is more of the scheme and everything that they do. But obviously the one guy that has been there for years and has been flying around the field and makes a ton of plays is Troy Polamalu. He's all over the field. When you see him you really have to identify where he is and where he is going to be coming from. But it is their whole scheme, they have a bunch of play makers there that can fly around and make a lot of plays.

How does your offense look coming out of training camp?
We look good. We've made a lot of strides and have been on top of our game plans in the preseason. I think we had a great camp and as far as what we have been trying to get done in the running game and in the passing game as well. Guys really understand their role and what we are trying to do and it is just a matter of staying healthy and playing consistently good football for four quarters.

Some ex-Denver coaches have compared your offense to Denver's – how accurate are those comparisons?
It's hard for me to say because I wasn't part of that organization and that team. But we do a lot of things, we have a lot of skills that a lot of guys bring to this offense. Whether it be the wide receivers, running backs or tight ends. So we are just trying to maximize our potential within ourselves and do what we do best and that's what we are going to be.

*
*Third-and-long, what is the key for your guys?
I think it is hard to just point out one guy and where he is. They can be anywhere, but it is just acknowledging the guys that are their normal rushers and recognizing the other guys or where they can potentially be blitzing from and understanding our routes and who our quick answers can be.

On Andre Johnson
You try to double cover him as a lot of teams have tried to do that in the past. Then that just leaves one guy short for the other four eligible receivers. He is such a dynamic player for us that team's defenses are going to try to take him away and force other players. Based on last year when other guys had to step up we found some guys that can make plays for us. It is going to be hard for other defenses to go and double and put three guys around Andre when you have other guys that can make the plays on the other side of the field.

On Steve Slaton
He is a very dynamic running back. He is a guy that has a toughness that you love to see for a smaller type back. He loves to get vertical and put his head down, he'll make the first guy miss more often than not. He's got that burst to get in that hole and make a big play. He is one of those guys that turns a 10-yard run into a 30 or 40-yard run. He brings that explosive nature to our backfield.

You reuniting with Heath Miller coming up on Sunday?
Yeah. I haven't seen Heath. I faced him once in Atlanta, but it will be good to say hello to him. I haven't talked to him in a little while. It will be nice.