Throughout the 2008 season, Coach Mike Tomlin will answer questions exclusively for Steelers Digest and Steelers.com. The following is one of those sessions. For the complete interview, pick up the latest issue of**Steelers Digest**.
Q. Your job allows you to meet a lot of very interesting people, and your family recently had the opportunity to meet Barack Obama and Joe Biden during a campaign stop in Pittsburgh. What was that like?

A. My boys – Dino, 7, and Mason, 6 -- have had an interest in politics for a couple of years now. When we lived in Minnesota, there was a mayor's race, and one of the candidates knocked on the door of our home and stood there and talked to my wife for a few minutes. They've really been interested in it since then. A lot of times I think we sell kids short in terms of their capacity to understand things and be interested in different things. That happens to be one of their interests."

Q. Did you see that as a learning experience for them?

A. I had an opportunity, if nothing else, to introduce my kids to two U.S. Senators. It was an awesome experience, and we appreciated it. I appreciated the fact my two boys understood the gravity of what they were doing. They get a little numb to football sometimes – Ben may come over to the house, and they're like, 'Hey, Ben' in a matter-of-fact way. But they understood the gravity of this, which made it special and something they'll remember for the rest of their lives.

Q. What do you hope they learned from the experience?

A. I make such a conscious effort as a parent to leave all opportunities open for my kids. What I do can dominate our lives so much that you worry about your kids thinking that there's nothing else. My wife and I make a conscious effort to make them understand that what I do happens to be one field of human endeavor. They can follow their passions and excel in whatever they choose to do, whether it's football or politics or what have you.

Q. What did you think about the play of your offensive line vs. The Texans?

A. I thought that we controlled the line of scrimmage. When we met the night before the game, we talked about September football -- that we were going to dress eight offensive linemen and six defensive linemen and that it was going to be a game of attrition. I thought both of our lines responded to that. I would like to see us finish plays there in the fourth quarter, but that is something to work on; we will come back and look at that. They got after people and they finished plays. Willie (Parker) ran the ball and finished runs off very well. I'm pleased with the performance of those guys.

Q. Can you talk about the plan to rotate six defensive linemen?

A. Regardless of the score it was our intent to rotate our six defensive linemen; we wanted to keep them fresh. You worry about September football and the first opportunity to play four quarters. We took that precaution and we came in with that mind-set that we were going to play those guys, and they did a nice job. We have a great deal of belief in those guys, that guys like Chris Hoke can come in and the standard of expectation will not change. We know that they can come in and perform, and that includes Travis (Kirschke) and Nick (Eason).

Q. What makes Heinz Field such a tough place for teams to come in and play?

A. No place like home. Steeler Nation is always out and ready for some action. We feed off that. We do. It's a source of inspiration to us, we feel like we can face a lot of challenges with the support of our fans. It's what makes it mystical. Hopefully we contribute to that with the quality of our play throughout the rest of the year.
* *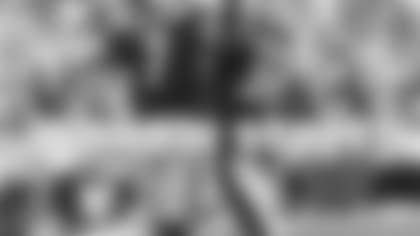 Looking to get Steelers Digest the traditional way - you can subscribe by calling 1-800-334-4005 for credit card orders.