Dale Lolley has covered the Steelers since 1993 as a beat writer and is co-host of "SNR Drive" on Steelers Nation Radio.
MIAMI -- With his long hair cascading out of the back of his helmet and his frenetic playing style, some might consider it a stretch to put Troy Polamalu and the word disguise in the same sentence.
But few players disguised their intentions as well as Polamalu, the Steelers' latest player elected to the Pro Football Hall of Fame.
And it was that ability to disguise that helped make the safety one of the most dangerous players in the league during his 12-year career with the Steelers.
Polamalu's ability to confuse opposing quarterbacks by showing one thing prior to the snap of the ball and then doing something completely different was legendary. And it came as a result of a rookie season that saw him struggle more than many fans thought he would when the Steelers moved up 11 spots in the first round to select the All-America safety with the 16th pick in the 2003 draft.
"They threw a lot at me my rookie year," Polamalu said of that rookie season. "What I realized my rookie year is that I'm a very instinctual player. As I was going through all these different positions, nickel and dime, which are really SAM linebacker and WILL linebacker, both safety positions and corner, there was only one strong safety and one free safety and that was it. They weren't interchangeable."
"I definitely had the liberty to play all of the positions, to mix around and do those sort of things. But I had a responsibility like everybody around me." Troy Polamalu
While Polamalu didn't have an interception in that rookie season and had just four pass defenses, what he did do was learn all those different positions in the defense. And once he had that understanding, the world changed. Dramatically.
He came back for his second season confident and knowledgeable. He was ready to spread his wings.
"I remember during my second year, I started sprinting around, doing some things to disguise," Polamalu said. "(Linebackers) James Farrior and Joey Porter were like, 'Wow, I like that.' Then, (wide receiver) Hines (Ward) was like, 'Do that, but do it like this.' We had (running back) Jerome (Bettis) and he said, 'That was really tough, but it would be tougher if you did it in this gap.' They just kind of shaped that whole disguise thing."
Polamalu took in that information and incorporated it into his game. And a star was born.
He was all over the defensive formation, ducking in here, darting out there. It was all intended to confuse opposing quarterbacks.
And it helped shape the Steelers defense. From 2004 through his retirement in 2014, the Steelers ranked in the top-10 in the NFL in scoring defense seven times, leading the league four times. They also ranked in the top 10 in fewest yards allowed 10 times, leading the league five times in that span.
They went to three Super Bowls, winning two.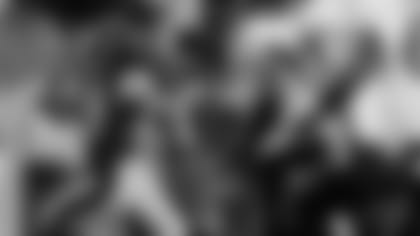 Because of the apparent random nature of what it appeared Polamalu was doing on the field, many felt he was just doing his own thing, freelancing on the field. But that was not the case. There was a method to the madness.
"I don't call it freelancing. I call it anticipation," former Steelers head coach Bill Cowher said. "He would have a good idea of what was going to happen. And sometimes you've got to take chances and not be so scripted on what to do. But they had an understanding of the situation of the game, what to do and when to do it. You trust guys like that."
The reason Cowher specifically said "they" is because Polamalu's teammates usually knew everything Polamalu was going to do. He knew what the duties were for the other 10 defensive players on the field with him and would often communicate with them what he was going to do within the concepts of defensive coordinator Dick LeBeau's defense.
"As Coach LeBeau got more confident with me being able to play more positions, I was able to put people in position to where I could say, 'Oh man, I know I can't cover that receiver, but I know I can do this. You go there. I'll go here and this goes there,'" Polamalu said. "What was really nice about that was that we would have one defensive call, but to an offense, it would look like we had three different calls. One game I'd be running over here. The next game, I'd be over there. To me, it showed more dynamic matchups based on what we were able to do because of everybody's understanding of the defense."
Don't misunderstand, there were times when Polamalu did do his own thing in the context of the defense. But it was always based on his extensive film study and understanding of what opposing offenses were trying to do.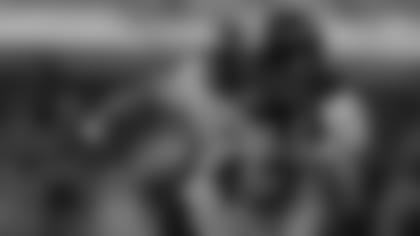 "Where you would see me really running around like I didn't have a position, I would choose a route that didn't have a role at all," Polamalu said. "If it was a tight end to the opposite flat, that person isn't in the play. I would say, 'OK, they're going to run this play, so I'm going to take this position over here.' It was just being able to cheat based on formations, things like that."
It made for a lot of special plays, many of them coming in key moments in games. Polamalu was always around the ball. But when the game was on the line was when he was at his most dangerous.
And it all came from his understanding of the game and what the rest of his teammates were doing around him.
"That's what was really cool, to be able to understand the whole scheme of the defense," Polamalu said. "I definitely had the liberty to play all of the positions, to mix around and do those sort of things. But I had a responsibility like everybody around me."
Now, it's led him to the Pro Football Hall of Fame – not that there was any doubt his career would take him there.
Cowher helped facilitate the move up to the 16th pick in 2003 by calling his former boss, Chiefs general manager Carl Peterson, and convince him the Steelers weren't going to take running back Larry Johnson, whom Kansas City coveted.
It was a move that helped change the course of the franchise every bit as much as the selection of quarterback Ben Roethlisberger in the first round of the draft the following year.
There was no disguising the fact Polamalu was a great player.
"The more you're around him, the more you realized this guy has a feel for the game," Cowher said. "He can anticipate things. He's got a unique skillset and a unique ability to be in the right place at the right time. And then you're not afraid to take chances."