It was early May and William Gay was doing what he has a passion for, helping others. Gay, along with Steelers' President Art Rooney II, attended the Women's Center & Shelter of Greater Pittsburgh's 40th Anniversary Celebration to honor those who have survived domestic violence.
Gay will do anything he can to help those at the shelter, which serves women and children affected by the horror that is domestic violence. Whether it's stopping by to talk, to listen or to just quietly keep someone company.
"When I heard about the group I was excited because there are people out there that do care about domestic violence," said Gay. "To see the women and the kids, it brought light to my heart."
He hosts dinners for them, bringing happiness at the holidays when spirits are low. He encourages them, and they encourage him. They might admire his ability to play football, or willingness to help, but he admires their bravery and it drives him.
"They make an impact on my life," said Gay. "They help me to express myself, to open my feelings up and to help me grow as a man. I thank them, I look up to them. They are heroes"
Gay still wishes, still wonders what life would have been like if his mother Carolyn Hall, had a shelter to take him and his brothers; if she had a place where she could have escaped her abusive relationship.
She didn't, but these women do, so he has been helping them for several years, from the moment he learned the shelter existed in Pittsburgh.
"I am proud of William and what he has done for this cause in general," said Rooney. "Unfortunately people like William have had experiences in their life and learned from them and understand there are many out there that need support. It's important that the Women's Shelter is there for those that find themselves in unfortunate circumstances."
Gay still feels the pain. He always will. As we all know when tragedy strikes the pain that comes with it sometimes never vanishes.
"As a man you want to be tough; as a football player you want to be tough so you hold things in," said Gay. "I always did that. To this day I am fighting with that. Allowing the story to get out, getting in front of people and talking, it allowed me to be a voice for domestic violence and speak to a lot of people."
And so, here is his story. It's one he first shared with me several years ago, before domestic violence came to the forefront with four NFL players accused of it. It's a story that makes you understand why Gay cares so much.
---
How many times have one of us caught ourselves uttering those words? Sometimes it might be a serious issue that triggers a wave of feeling sorry for oneself, but more often, honestly, it's something serious only in our own minds that can lead to a mini-pity party. It's human nature to seek comfort, even if it has to come from within us.
But there actually are instances when life isn't fair, when innocents suffer for no other reason than a thoughtless action committed by another.
For William Gay, life hasn't been fair.
William Gay, the starting cornerback for the Steelers? The guy whose gets to celebrate his birthday every year on New Year's Day? The guy with the NFL contract, and everything a professional athlete's salary can provide? The guy with the Super Bowl ring? The really, really big Super Bowl ring?
Yes, that William Gay. His life hasn't been fair.
Behind the smile, hidden by the boisterous, engaging, teasing personality is a man who went through hell as a boy. How else do you describe the experience of having your stepfather murder your mother and then kill himself, other than going through hell?
This is someone who can look you in the eye and say, "Life isn't fair." And if he did, and then told you his story, you couldn't and wouldn't blame him.
Gay's life was turned upside down at an age when life is supposed to be about playing sports and video games and eating junk food. In short, being a kid. He was 8 years old, and he was living in a rather traditional American home, with his mother, Carolyn Hall, his stepfather Vernon Bryant, and stepbrothers Unrikay Hall, 17, and Verterris Bryant, 4. Through William Gay's 8-year-old eyes, everything was normal.
What he didn't know was that things were far from perfect at home. His mother and stepfather were having problems, and they were problems serious enough to have Carolyn interested in pursuing some type of separation.
One day, Carolyn dropped off Unrikay, William and Verterris at her mother's home. While Corine Hall was watching the boys for her daughter, Carolyn then went to visit a friend. William ran off to play, watch television and just hang out.
In the meantime, Vernon Bryant had been following Carolyn, and when she arrived at her friend's house, husband and wife got into an argument, one that escalated to the degree that Vernon pulled a gun and shot Carolyn Hall three times. With that, 8-year-old William Gay was left without a mother, and when Vernon Bryant subsequently took his own life to complete this tragic murder-suicide, he was left without a home.
"It was tough, losing two people who care for you as a young kid," said Gay. "I didn't know how to take it. As a young kid, you think your parents are supposed to live forever.
"I was mad, angry inside. Then we found out he did it, and I hated him. That was the dude I knew. He was like my father. That's who we stayed with. I thought we were a one big family. All of the hatred in me went towards him and it was a terrible thing for me."
That's when Unrikay, William and Verterris went to live with their grandmother, Corine Hall. Unrikay tried to become the father-figure, but it wasn't easy for a 17-year-old who also was trying to deal with the tragedy. And the anger and pain inside Gay, it grew by the day.
"I remember I couldn't even sleep when it happened," he recalled. "When I went back to school I wouldn't talk to anybody, I wouldn't pay attention to the teachers. I felt like I didn't have my mother so I didn't need to listen anymore. The world took my mother away from me. I didn't need school. I went to school and had anger problems. Kids make jokes about my mother, and I would get angry and want to fight."
The phone calls to Corine from the school became frequent, each time reporting a misdeed that landed William in trouble, and as things escalated the suspensions from school began. It became a real concern that William was headed down a path from which he couldn't return.
"It was to the point where my uncle thought I wasn't going to be able to make it in life," said Gay. "I was getting in trouble a lot, getting suspended, getting in fights, talking back to the teacher. Things I look back on now I just regret doing because it was so disrespectful. At the time I felt like something got taken from me so I didn't care about nothing."
This wasn't the end of the suffering, not by a long shot. While William didn't have a close relationship with his biological father, that man still was a part of his life. But four years later, when William was 12, he died, too.
"I was at my grandmother's house and they woke me up and said we have something to tell you. Your dad just passed," said Gay. "I was shocked. They told me he was sick – that's all they would tell me. They never told me the truth. I had been hearing stories about him being on drugs. I didn't know then if drugs were part of that, and I don't even know now."
All of the things he watched his cousins and friends do with their parents, he no longer had. They weren't there to enjoy the good and endure the bad.
"I didn't have my mother and father anymore," said Gay. "I would go to little league football practice and there wasn't anybody there for me. It used to hurt. I would think, why I am here. I don't have anybody to play for. It was a tough thing to go through."
Things continued to spiral downward for a few more years, mainly because his anger was the way he manifested the pain and suffering he felt. It continued until his grandmother and uncles staged what now is called an intervention.
"I was at a point in my life where I could have gone up or down," said Gay. "They said that this anger, it can take you the wrong way, and you're going to either end up dead or in jail. I didn't want that. I wanted to play football."
It was the wake-up call he needed, a little bit of tough love that made a difference. Gay focused on school and on football, because now he knew that a scholarship to college would be his only way out.
"I was trying to deal with it the best way I knew until that point," said Gay. "As I got older I knew that didn't work. I was still angry. It didn't help. All that getting in trouble, fights, wasn't going to bring my mother back.
"I knew if I went to school and paid attention and with football and all of that working together, it would keep me a sane person and a good person, which is what my mother wanted for me."
He earned that scholarship, to Louisville, and went there driven to not fail. He couldn't imagine having to go back home to Tallahassee with nothing, with no future.
"I was fighting to get a degree instead of fighting against people," said Gay. "I was fighting to try to get better in life."
It's a fight he won. His success on the field at Louisville translated into Gay being a fifth-round draft pick in 2007, and after two seasons as a backup he won a starting cornerback job this year.
Gay credits his current station in life to his grandmother, a woman who only cared for his daily needs as a boy and also helped him find the right path. He doesn't take for granted the sacrifice she made to take in three kids, to raise them and give them the love they needed.
"I love her to death, and I would do anything for her." he said of Corine. "She is happy and proud I am doing good, happy I am doing something positive in life."
And in his heart he knows his mother is proud. Not a day goes by that Gay doesn't think about his mother, and those thoughts are especially painful on the milestone days – high school graduation, Senior Day in football, the day he was an NFL draft choice, Super Bowl XLIII.
"When I came out of the tunnel for the first time as a starter at Heinz Field, that's something I wanted her to see," said Gay. "I know she is watching. I just look in the sky and say, mom, we're doing it again. It's a blessing to be out there, and I know she's watching and proud of me."
What he has stopped doing, though, is asking why. He has an adult's perspective of things now. He has learned much and come so far, but he still feels pain, an emptiness that will never go away.
"Don't take life for granted," warned Gay. "Not telling your mother you love her on a daily basis, and the next thing you know she's gone. You thought your mom was going to be there your whole life. Now all I think about is what did I say to my mother, what were the last words I said to my mother, and I know it wasn't, I love you. That is something I hate and regret."
---
Gay doesn't want anyone to ever have that regret again. He doesn't want any child to feel the pain he felt. He doesn't want anyone woman to ever experience the horror of domestic violence. But he knows what the reality is. It happens every day. He visits with those who have been through it. He sees their pain. And he is trying to let them know it's okay to speak out, to look out for themselves, and to seek help.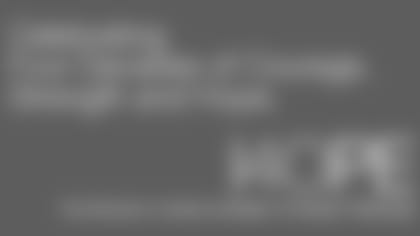 ](http://www.wcspittsburgh.org/page.aspx?pid=291)"When you have someone who has had the personal experience they are able to connect on a client level and have an almost instant level of trust and safety," said Barbara Nicholas, Development Director for the Women's Center & Shelter. "When you are talking to someone who has had a similar experience you are not as worried about being judged. There is such a stigma with these things. He wears his sincerity and compassion on his sleeve. He gives everyone time and attention from a place that is not only common understanding but a level of compassion that is rare.
"To regard these women as heroes and acknowledge them as the survivors they are means so much. People blame the victims; ask why they didn't leave sooner. Now people ask why he did it instead of blaming the victim. To be regarded to have the strength to survive and escape safely, I honor him for honoring them the way he does. It's incredibly reinforcing for them."
Gay is striving to make people aware that this is an issue in all of society, and it's happening all too often. And it's time to put a stop to it, helping the victims and those doing the attacking.
"I hope we don't lose focus on the real issue which is domestic violence," said Gay. "It's not just because it's happening in our sport. It's happening all over the world. With our platform we can make a change and I hope we continue to do that. Not just help the victims, but help the accused. If we leave the accused alone, we aren't stopping it. We need to help both.
"We need to break the pattern of thinking violence is love. Violence is violence."
---
October is Domestic Violence Awareness Month. If you need help, call the National Domestic Violence hotline at 1-800-799-7233 or visit the National Domestic Violence website for more information.