The annual East-West Shrine Game is considered secondary to the Senior Bowl and the NFL Scouting Combine in terms of prestige and in importance based on how teams allocate their coaching and personnel staffs for evaluation of the assembled talent.
But there are players to be found at the East-West Shrine Game every year.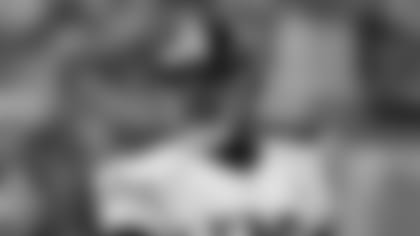 That's where the Steelers really started to become intrigued with The Citadel's cornerback Cortez Allen in 2011.
"Cortez was a guy we had scouted during the fall," General Manager Kevin Colbert remembered. "We go to the East-West game and he looks like he belongs competing against guys from Division I schools. That was another step in our evaluation of him.
"When we interview the players at the site of games like these, we say, 'Look, this is your week to make up the space between Division I-AA and the NFL. Guys coming from Division I obviously have played against better players. This is your week to show you belong.'"
The East beat the West, 23-13, in Saturday's East-West Shrine Game in St. Petersburg, Fla. A similar exercise took place on the opposite coast Saturday, in Carson, Calif., where Team National beat Team American, 31-17, in the NFLPA Collegiate Bowl.
Colbert, player personnel coordinator Dan Rooney Jr., college scouting coordinator Phil Kreidler and scout Dan Colbert evaluated the East-West game for the Steelers. Scouts Mark Bruener and Chidi Iwuoma did the legwork at the NFLPA game.
A larger contingent of evaluators departed on Sunday for the Senior Bowl, which will take place this Saturday in Mobile, Ala., following a week of practices. All of the coaches and scouts will attend the combine in February in Indianapolis.
The East-West game included players from North Dakota State as well as Notre Dame.
"It's an important step for these kids," Colbert said. "They get to practice against better players collectively. It's the best group of players they would have ever competed against because you have good players from all different teams. Our scouts have seen all these players throughout the fall. I've seen some of them. It's one more personal exposure that I get."
Colbert said East-West participants traditionally aren't drafted as high as players from the Senior Bowl. But this year's East-West game had more than its usual share of prospects.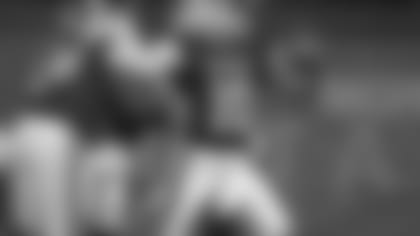 "I came away encouraged that this East-West roster is better than we've had in previous years," Colbert said. "The quarterback group was an interesting group. The defensive backs group was an interesting group. It seems like there's better talent than they've had in previous years."
Colbert estimated that 60-70 percent of the East-West players will wind up with invitations to the combine.
"We try to encourage the kids that if they're not going to get a Combine invite don't panic," he said. "We've drafted several guys who haven't gone to the Combine, and they've gone on to be good payers for us."
Cornerback Ike Taylor, guard Willie Colon, and linebacker Vince Williams fit that description, and all of them developed into NFL starters.
"There are plenty of guys in the league who didn't go to the Combine," Colbert said.