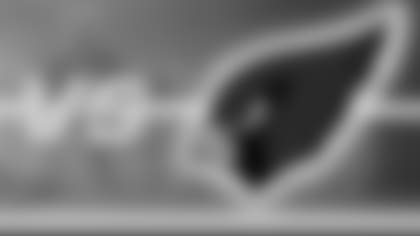 ](http://www.steelers.com/adPromo/clickThrough/processClick.io?adPromoID=95922)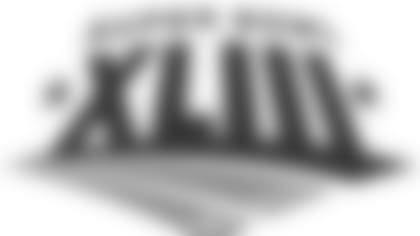 STEELERS vs. CARDINALS SUPER BOWL XLIII SUNDAY, FEBRUARY 1, 2009 KICKOFF IS AT 6:00 P.M. TELEVISED ON NBC RAYMOND JAMES STADIUM
*HEAD COACH MIKE TOMLIN Wednesday, January 21 *
Coach Mike Tomlin: *We had a good day of work today. We laid down the foundations of our game plan and started executing. Like I talked about yesterday, we exercised a little caution with some guys that are nursing minor injuries. At this point, of course, none of those will potentially keep guys out of the game. Not practicing today: Mewelde Moore-ankle, Pat Bailey-hamstring, (Justin) Hartwig-knee, Max Starks-knee, Hines Ward-knee, Ben (Roethlisberger) had some tightness in his back. Lawrence Timmons was sick today. His baby got him sick. It's that time of year. Some other guys missed of course because I generally give those guys off on Wednesday. From that standpoint, it was business as usual for us.
*
How is Hines Ward's progress?
I'm going to have to give a daily updated on Hine's progresses won't I? Hines is going to play. It's going to be miserable between now and next Sunday, but he'll be there. He did a little bit today. How did he feel in relationship to yesterday? I have no idea.
Hine's described his injury as a high ankle sprain. Is that what you were told?
No, but if he said it I believe it.
 
How does Dick LeBeau stay ahead of the curve?
I think more than anything he never rests on his morals. When you are in the position that he's in there's a potential for that. This guy comes to work every day with the intent of getting better. He asks the critical questions. He's always looking for the edge, whether schematics or otherwise. He appreciates the day. He appreciates the journey. He appreciates the process that is required to prepare to play. I think all those things keep him out in front of his competitors.
 
Typical NFL players have changed over the years. How does Dick LeBeau continue to relate to them?
I beg to differ in regards to that. I don't think the players changed at all. I think the way we treat them has changed. Maybe what they make has changed. Their character, their commitment to competing, to compete at a high level, I don't think has changed whatsoever.
 
Re: Regarding Ben Roethlisberger's knowledge of Ken Whisenhunt as a coach.
Not only Ben (Roethlisberger), but guys like Bruce Arians have worked with them. All those things will and can be said. I am not one that is buying into the concept that those things will be the difference in the outcome of the football game. I think the execution of the men on the field, the coaches' ability to put men in the position to execute, is going to be what's critical. All of those things, familiarity things, will be less of an issue from my standpoint. You know in today's NFL there is a bunch of movement of players and coaches and I think that on any staff on any weekend you can point to situations and circumstances where they may be perceived as an advantage if you're writing a potential storyline for the game. I understand that this one is going to be different because it's the Super Bowl, but really it's not.

How do you head off all the logistical stuff leading up to the game?
We recognize that is an issue and a potential problem, but it beats the alternative. It's a nice problem to have. If that is what comes with this game, then we embrace it. We do what we need to do in order to prepare ourselves to get ready to play winning football. That's going to be my approach. That's the approach I'm selling to the football team and we are going to take it as that. We can complain about it. We can let it be a distraction, but it is a complaint and a distraction that we would all love to have at this time of year. So we embrace it.
 
What do you remember about playing against James Farrior?
James (Farrior) was a good player. Of course, they were a lot better than we were. Tell him to check the highlight though. I did okay. I do remember a play. He picked a ball off that was intended for me about 18 yards down the middle of the field. He went back the other way and I jumped in the side of his helmet and got a tackle on him. Other than that, I don't remember too much.
*
*What is the dynamic like having a defensive captain (James Farrior) around the same age as you?
It's nothing new for me. It really isn't. When I first got into coaching I coached at VMI. I coached three seniors and they were my age. At my first full-time Division 1 job I was 24, 25. I got into the NFL and coached defensive backs. John Lynch was older than me. It is what it is. Age is what I am. Coaching is what I do. The standards are the standards. I think it quickly becomes a nonissue with the people involved, the people I work with, the players, the coaches. It is just something to talk about.
 
What does it mean to the offense to have Hines Ward play in this game?
His spirit, the manner in which he plays the game, his willingness to sacrifice himself for this football team accounts for a lot that we do. It's big. But if for some unforeseen reason we are unable to play with him, then the standard of expectation won't change. Somebody will have to step up. He is a big cog in this machine, no doubt.
 
What does Coach Mitchell mean to this team?
John (Mitchell) takes a great deal of pride in what he does and the performance of his men, the development of his men and I'm not just talking about the defensive line. It's one of the things that jumped out at me immediately when I got here. That is why I moved as quickly as I did to name him assistant head coach. I wanted him to have that same kind of ownership over this football team, the growth and development of young players and so forth. He has done that. I give him a lot of tasks as assistant head coach, in terms of helping the young guys across all positions and other informal things with this team. He takes a great deal of pride in it. He excels at it and the guys understand that he has a genuine concern, not only about what they are as football players, but as people.
 
Does his story as the first African-American to play at the University of Alabama play a role in why so many of the guys respect him?
I am sure they have heard that, but the level of respect that they have for him has nothing to do with that. These guys are young guys. That is less significant to them than it is to people that are older. I am just being quite frank. Really it's a good thing that it is. We as a country and as a nation are gaining progress when that's less of an issue for people like it is. I think they respect him for what he is and who he is around here on a day to day basis. Now that experience made him who he is, no doubt.