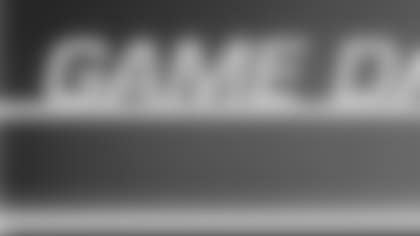 STEELERS AT BROWNS SUNDAY, SEPTEMBER 14, 2008 AT CLEVELAND BROWNS STADIUM - KICKOFF 8:15 P.M. CONFERENCE CALLS
How is your injury situation?
I had some guys missing last game and hopefully I can get some of those guys back. (Joshua) Cribbs is going to try to do something today. Kris Griffin, our special teams linebacker, is going to try to do something today. Rex Hadnot is going to try to do something today; Brodney Pool, he is going to try to do something today. After today's practice I will have a little bit better of an idea as to whether I am going to have those guys for the game or not. Along with getting those guys back, it looks like I am going to lose a guy. Sean Jones has been struggling with a knee and it swelled up on him after the game. After further evaluation, he has decided to get it scoped; I am not going to have him for the game. All throughout the preseason I have been juggling the injuries a little bit, but that is part of this game. Everybody has been fighting the injury bug at some point or another. You just have to get through it and deal with it.

Do you agree with Coach Tomlin that one of the keys to this game is the matchup between Justin Hartwig and Shaun Rogers?
They are going to line up against one another quite often. Generally, with our nose tackle, he does not get singled very much just like yours (Casey Hampton) doesn't get singled very much. So usually there is going to be two people on him. If they will leave one on him, then that will be a pretty good matchup; that will be interesting to see.

Does a 3-4 defensive front give the Steelers more trouble as an offense?
No, I don't think that is the case. They practice against the 3-4 in training camp, so they see it. It shouldn't surprise them.

Are there any concerns about the mindset of your team?
I think we are at the stage where we are getting ready to play the next game. We know that this is an important game because the Steelers are coming to town and we haven't done well against the Steelers in several years so we know that it is going to be a task. We are going to have to play our best to be respectable, and that is what we are going to try to do. I try not to let them dwell on the negatives that happened in the past. Even if there were positives in the past, I try not to dwell on them either, because you do have to go and play the next game. We are trying to get ready to play the next game.

Do you have any concerns that the Steelers might have a psychological advantage?
Well, I don't know if that is the case. They have won nine straight because they have played better. If we would play better then we would have a chance to do something about it. Until we play better, then that won't change. If we can play better this week and get some things done, then we have a chance to change that. To do that, we are going to play good and we are going to have to play better.

Does the Steelers offensive personnel mirror Dallas' offensive personnel at all?
They pose some of the same problems. They have a Pro Bowl quarterback; they have a tight end who is a go-to-guy. They have a speed receiver (Santonio Holmes) and they have a Pro Bowl receiver in Hines Ward; he does a lot of things good. I also think that they have an effective and efficient offensive line; then they have a runner (Willie Parker). There are a lot of weapons that you have to try to defend, so you kind of have to pick and choose your poison so-to-speak.
*
*Will Pittsburgh attack you any differently than Dallas?
I think that the Steelers are who they are and they are going to do what they do. I think that if they look at the Cowboy film and they see something that they perceive to be a weakness, or something that they can try to take advantage of, they might try to use that particular play or formation. The Steelers have gotten where they are because they are a power running team off-tackle. They have a good quarterback who can make plays down the field and can avoid sacks; they are a tenacious group on both sides of the ball. They are not going to change and try to do what Dallas did. They are going to do what Pittsburgh does.

What was your opinion on the play of the Steelers offensive line?
I thought that they did a nice job. I had been reading over the summer where supposedly there was supposed to be some weakness there, but they work very well together. That offensive line is one of those where when they work well together as a unit, they are more efficient. They showed me an efficient line.

What do you need to do against Heath Miller?
If we could double him, that would be a help. That is where picking the poison hurts because if you double the tight end, then Hines is one-on-one or Holmes is one-on-one. That makes it difficult with who you are going to take away. You have to mix it up a little bit; if you can mix it up and then call it at the right time, then you have a chance to be successful.

Is it too early to call this a crucial game for your team?
It is early in the season, but we consider every game to be crucial. Last week was a crucial game, and anytime that you start out 0-1, it is not good. Now, what we have to do is get our heads back to water level because right now we are under water.

Do you use what happened last year as an example of how you can turn things around?
No, I haven't mentioned that to them because last year is last year. This is a totally different year; totally different circumstances that we have to adjust to. We have to get done this year what we need to do.

How are your two young cornerbacks doing? Is the talk about Ty Law a done deal?
The two young cornerbacks are doing a good job and they are competing; that is one of the best things that a cornerback can do is compete. They do have ability and they have confidence in their ability; they will line up and battle you. That is a plus and a positive. They don't have the experience that a Ty Law does, and whether or not Law comes into the picture, I think that that remains to be seen. At the present time he is not on the team so we are going to work with what we have.

QUARTERBACK DEREK ANDERSON
Coach Crennel said Pittsburgh offense looks like Dallas – do you feel the same away about Pittsburgh defensively?
Not really. Obviously they play a 3-4 (Defense), but they have their own version of it. They are a lot different in the way they attack things. I wouldn't say it is a lot similar.

Re: Challenges Pittsburgh presents
They play really well as a unit. They have all been together for quit some time. Offensively you have to be able to communicate and make sure you are all on the same page on every snap.

Steelers won 15 out of 16 against Browns – high on your thoughts?
The way we have been going about it and talking about it all day is that this is this year's team and there is probably one guy or two guys on the team that have been here that long. The rest of us haven't been here that long, so this is this year and that is how we are going about it.

Re: Turning Cleveland around after opening loss to Steelers last season.
It was good. We ended up finishing with a good year. It wasn't exactly the way that we had planned it or wanted things to go. We are just trying to get better this week right now.

Re: Build up during off-season. Are the fans disappointed?
No. We played a good football team in Dallas. We obviously made some mistakes out there, but it was nothing we can't correct.

How crucial of a game is this for you?
It's a big game. It is a division game and a game that we have to win in order to compete and do what we want to do in our division.

Have injuries hurt you so far?
We go out there on Sunday with the guys we've got and play ball.

Does Pittsburgh have a better pass rush this year?
I feel like they have always had a fairly good pass rush, with the different blitzes and the way those guys hit the gaps. I would never say they were an ineffective pass rush team.