December 30, 1979, Three Rivers Stadium, AFC Divisional PlayoffSteelers 34, Dolphins 14
Running back Sidney Thornton scored on a one-yard run, and quarterback Terry Bradshaw threw two touchdown passes, one to John Stallworth and one to Lynn Swann, to give the Steelers a 20-0 advantage at halftime. Running back Rocky Bleier added a one-yard touchdown run in the third quarter and running back Franco Harris scored on a five-yard run in the fourth quarter to seal the victory for Pittsburgh. The Steelers' defense came up big again, holding Dolphins' running back Larry Csonka to just 20 rushing yards. Prior to that game, Csonka had rushed for 100 yards in three straight postseason contests. With the win, the Steelers marched on to the AFC Championship and then Super Bowl XIV, where they captured their fourth Lombardi Trophy.
September 7, 2006, Heinz FieldSteelers 28, Dolphins 17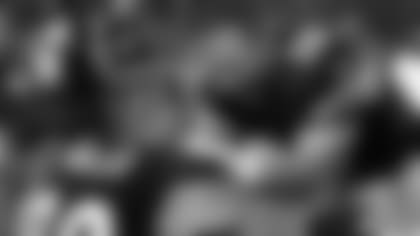 Trailing 17-14 in the fourth quarter, quarterback Charlie Batch and tight end Heath Miller connected on an 87-yard touchdown pass to give the Steelers the lead, and ultimately the victory in the 2006 NFL season opener. Batch connected with wide receiver Nate Washington for a 27-yard touchdown to give Pittsburgh a 7-0 lead, and he connected with wide receiver Hines Ward for a seven-yard score to give the Steelers a 14-10 advantage. After running back Ronnie Brown gave Miami a 17-14 lead with his second touchdown of the game, Batch and Miller connected on the eighth-longest pass play in team history. Linebacker Joey Porter's 42-yard interception return late in the fourth quarter sealed the win for the Steelers.
December 18, 1988, Three Rivers StadiumSteelers 40, Dolphins 24
In the 1988 season finale, the Steelers rushed for 305 yards and forced three turnovers to beat the Dolphins 40-24. The 40 points still stand as the most points ever scored versus Miami. Cornerback Dwayne Woodruff's 78-yard interception return for a touchdown gave Pittsburgh an early 7-0 lead. Wide receiver Louis Lipps scored on a 39-yard run to give the Steelers a 14-10 advantage, and kicker Gary Anderson put the Steelers up for good with a 43-yard field goal prior to halftime. Running back Rodney Carter scored on a one-yard run, Gary Anderson made two field goals and linebacker Darin Jordan returned an interception 28 yards for a touchdown in the second half to give Pittsburgh the victory.