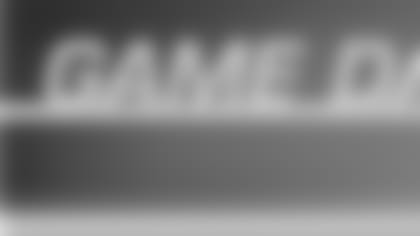 ](http://www.steelers.com/adPromo/clickThrough/processClick.io?adPromoID=95922)
 STEELERS vs. CHARGERS SUNDAY, OCTOBER 4, 2009 KICKOFF 8:20 P.M. HEINZ FIELD
Coach Norv Turner
*
Do you feel as if you were manhandled up front?
This is the NFL, and every week you play a good team. I think our guys have battled awfully hard and we've played some very very physical football teams over this first couple of weeks. I don't think you ever want to get into a situation where people are able to run the ball the way they were able to do. We've got a lot of changes, and as I said, we've played some very physical football teams. I think the bye comes at the right time, and we have a lot of work to do.
 
Heading into the bye, what is your opinion of your team right now?
Obviously, this team has gone through a lot over the past four weeks. The first three weeks, we responded extremely well. We've had changes, we were unable to respond the way I would've liked to have seen tonight, but as I said, I'm not going to draw all of my conclusions based on one game. Because I've been through this situation with very good teams, and had one game get away from you and had outstanding seasons with those teams.
 
The two drives in the second half that were under two minutes, was there something that you guys picked up on that you were able to move the ball?
I think we protected better. Every situation, sometimes a play comes up against a different coverage and comes up better than another. But I thought we had a lot of guys make plays.
 
Can you talk about [Jacob] Hester's play? The touchdown?
He's a playmaker, and it's an opportunistic play. Their returner was struggling for extra yardage, and that can happen to you. The ball got loose and Jake pulled it out.
 
Do you feel like no matter how much you scored tonight, the Steelers were going to score more?*
We got them into some third-down situations, and you're always thinking you can come up and get the stop. We just weren't able to do that.

Philip Rivers
*
How tough is it for you to know that if you want to be in the upper echelon of the NFL you have to beat these guys in Pittsburgh?
These are the kinds of games you need to win throughout the year. If you do get the postseason play, you may get to play them back home. Obviously we can't think about the postseason at this point. We have to play our rear ends off to get there, and get some wins in the win column, and then worry about that later. But we have to play better to beat top teams in the AFC. I think we played two in the past couple of weeks, in Baltimore and in Pittsburgh, that we didn't win either of. We have a division opponent coming to town in two weeks that's 4-0. There is no easy week in this league, and we obviously showed that that is the case tonight. There are no easy wins.
 
As far as the run game tonight, was it simply just a matter of not even having a chance to get it going, the way the game went?
Yeah, I think we had some things up that we tried to get going. We got a few first downs and then missed a couple of things here and there and then before you know it, it was a little out of hand. We had to go. We couldn't sit there and play things close, not that we were, we just had to pound it pretty quick. We had to turn it on pretty much every snap. We had a couple runs that were close, but all in all, they just whipped us. If you find yourself down 21-0 against this team at their place, the odds are against you. But again, I thought our guys fought. We've won games like this where we've been down before. So there's no quitting. I think we fought back about a s hard as we could, and again, we made it at least uncomfortable for those guys there late in the game. We made it a game late, ultimately didn't win, so obviously we're not very happy about it.
 
They allowed two fourth quarter comebacks in the past two weeks. Did that give you any confidence going into this?
Well, we said that they've been here before. They've lost a lead in the past couple of weeks. We ourselves have had some comfortable high wins. So we were confident that we had to keep fighting it out. Try to get it to a two touchdown game, try to get it to a one-score game. We were never out of it. Obviously, the big play on the punt, Jacob Hester taking that away was huge. We just kept hanging in there. The onside kick was huge. You look up at the end of the day, the bottom line is that we lost the game. You pull as much positive as you can, but obviously we have to zero in on the negatives, and there are a lot of them. If we do it with the right attitude, the right intentions, we'll be fine.
 
Is that defense the same as last year? Or is it different?
It's a very similar defense, it's the same defense. Obviously they've dealt with some injuries. You know, [Troy] Polamalu not being out there, that's no slight to the guys that are out there, but you're talking about one of the top defensive players in the league. They obviously game planned us the same way that we tried to game plan them. They had some things early that gave us a little trouble from a protection standpoint, but we got that ironed out and got through it. It's just a shame that it wasn't the game that we anticipated or hoped that it would be; the knock-down, drag-out, AFC matchup. It just didn't turn out that way.
 
In the third quarter, things started opening up. Antonio Gates had 62 yards on the 79 yard drive. It seems like you guys started to click in the second half and move the ball. Is there something you guys noticed? Did the play calling change?
We just kind of stuck with it and reacted to some different things that we were seeing from their guys. We wanted to get in a rhythm and get going. We had some things early, got a few first downs on those same types of patterns that we were running, we had a few drops, I missed a few, it was just kind of what normally happens in a game. It just so happened that the consequences were a little harsher because they were so on offensively. And then when the defense did get it back for us we weren't able to do anything with it. You win and lose as a team.
 
  *Clinton Hart
 
Re: Ben Roethlisberger *He's a good quarterback. They did some good things. They made some plays – credit goes to them, they're a good football team.
 
Re: Steelers offensive balance* They had it going in all phases. When you have it going like that, it's definitely hard to stop your opponent. They're a great football team – they're world champions. They came out here to play.
 
Re: 14 straight losses in Pittsburgh *It's always tough no matter where you go. It's been a tough road for us, coming in to win, but we'll put this one behind us and move on. We have the Denver Broncos coming into town in a couple weeks. We'll get home and get some rest, get some guys healthy and get prepared to play a team in our conference.
 
Jacob Hester
 
Re: Comeback attempt
We played well there at the end. We just have to go into our bye week and work on the things we did well and the things we did wrong and just try to get better.
 
Re: Fumble recovery for touchdown
There was no whistle. I knew he wasn't down. You never know with those kind of plays what the refs are going to say or how he's going to react. It was scary, but when I didn't hear a whistle I felt pretty good about it, but you never know how the ref is going to see it. Luckily it worked out for us.
 
Re: Getting back into the game
You can't put your finger on the start. They came out and played like Super Bowl champs today. They played well. We kept fighting and gave ourselves a chance to win at the end. We just ran out of time. We were playing good there at the end and making plays. We just have to try to build on what we did.
 
Re: Lowest rushing totals since 1992
We didn't have a whole lot of chances because of getting down early. I'm a fullback and I didn't even get a chance to run block, really, because we were playing from behind. We wanted to get a drive together, but we just didn't have enough time. 
 
 
Kris Wilson
 
Re: Coming back to Pittsburgh
It's good. It's not strange to be in this locker room – this (visitor's locker room) wasn't our locker room, so I still feel like a visitor. 
Re: Performing on special teams
You get in where you can fit in. I'll go out there and play special teams, I'll go out there and play hard. I just like being on the field and being a professional athlete. Being able to run around out there under the lights on Sunday night – it's exciting for me. I've come a long way. I'll do whatever I have to do.
 
Re: Following the University of Pittsburgh
Yeah, I follow the program. It's good to see those guys winning. I follow football and basketball. They'll always have my support.
 
Eric Weddle
 
Re: Comeback attempt*
If we could just get one stop to help out the offense. We just couldn't seem to put it together. We'll just look at film, and everyone has to get better and hopefully not let this happen again.