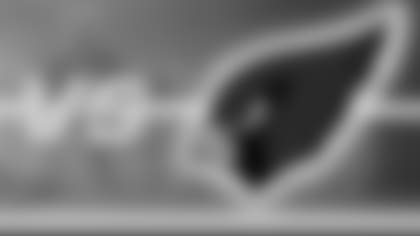 ](http://www.steelers.com/adPromo/clickThrough/processClick.io?adPromoID=95922)
STEELERS vs. CARDINALS THURSDAY, AUGUST 13, 2009 KICKOFF 8:00 P.M. HEINZ FIELD CARDINALS QUOTES
Ken Whisenhunt
 
How do you think the first unit played?
Other than the fact that we had opportunities to make plays that we didn't make, I thought we did good. We moved the ball pretty well. Defensively we got some stops. We got out on third down which was good. We gave up points after turnovers tonight, so that's unfortunate but a lot of times that's what happens in preseason games. Overall would I say there was more good than bad? Yes probably.
 
What didn't go well for you guys tonight?
Well I didn't like the fact that we had to call timeout twice early defensively just because we were trying to get the right personnel. That was a little bit disturbing from the standpoint of not being as smooth but it is expected the first time we have worked together on the field. I like the way we played physical. We played hard against these guys. Like I said I liked offensively how we continually moved the ball against them in the first half. Everybody knows that's a very good defense. If you look at the stats that are in the program, they were number one in every category but one last year. They have a number of those guys back. So to get off to a good start the way we did, I was pleased with that.
 
Re: The positions of Matt Leinart and Brian St. Pierre
It is just really hard to get an even competition when you go from the second to the third quarter like that. I'd be hesitant to really compare those guys until we flip it and see how they operate next week. It will be a different set of circumstances. I was pleased with the way that Matt (Leinart) played. He handled himself very well. He carried himself in the huddle with a lot of confidence. He looked calm on the field. He made a couple of very good throws, touch throws where he threw them over defenders to our guys.  I was happy with Brian (St. Pierre). He was confident. He just didn't get a lot of help. There were a number of situations out there where he had a drop ball which kind of changed the situation of the game. Instead of it being a second and one, it was a second and 10 and you are facing not as many opportunities. It is a little bit tough to judge. But Brian (St. Pierre) didn't get discouraged and he kept plugging away. We will flip it next week and get an opportunity to really get a good assessment. It's early. Brian (St. Pierre) has had very good practice as has Matt (Leinart). I'm very happy with those guys and we will continue to evaluate it through the preseason.
 
Re: Matt Leinart entering the game
When you don't get to play until the second quarter and especially when you come in mid drive like he did. You know I didn't give him a lot of notice. I'm sure he wasn't warmed up like he would have been had it been the start of the game or when you have an injury and you know you're going into the game you get a chance to warm up. I think that once he settled down, you know this is live action. It takes a little time to settled down, but he handled himself well.
 
Was it nice to see these guys in live-action play?
Yeah it is. It's going to be some great evaluation that we get to see when we watch the tape. A lot of things we have to correct, but when you bang on each other and you bang on yourselves for two weeks, it's nice to go against another opponent and see somebody different, and look at those match ups. Once again, there's a number of things that we get to work on now, that we can talk about, and that's what I said to the team before I came in here. We had opportunities that we didn't take advantage of, that to me is normal in the preseason. Hopefully, we'll continue to improve with that, but I was very encouraged by the way we played overall and especially early.
 
What have you seen out of (LaRod) Stephens-Howling, both in camp and tonight?
He's been very impressive in camp as far as showing up and making plays, much like some of our other young players. Steve Breaston comes to mind. And what you really want to see from him is, can he hold up in a game? Can he stand up to protection? Can he make the run in a game? And it appears, from what I saw on the field tonight, that he had a couple of good runs and big plays for us. And I know that there was one instance where he had a big linebacker coming off of the edge, where he had him one-on-one in protection, and he did a nice job of holding up, because that's one of the questions that you have to ask about him. So, I've been impressed. It's only one game and he didn't get a tremendous amount of snaps, and I'll be interested to see how he progresses through the preseason.
 
Could you tell us anything about Calais (Campbell), how he played?
Other than the fact that he didn't tackle Ben in the end zone, I thought he did a good job. Those are the kind of elements that Calais gives us, and that's the ability to get off a block and make a play on a quarterback. He has an elusive quality to him and he's a big guy, he's a tall guy, but he's very athletic. So I was very pleased. I thought they did a good job of containing the run and playing good, solid defense.
 
Defensively, it seemed like the first unit got some good pressure, you had guys coming in on just about every play.
Yeah, I was disappointed that we didn't get a sack, but that guy, that kid (Ben) Roethlisberger is a hard kid to sack. He's a good football player. But one of the questions that we have is, "Are we going to be able to generate any pass rush with our first unit?" So I was pleased to see that we did get some pressure, even though we didn't get him down, that we did put some pressure on the quarterback and forced him to make some quick throws and even forced him to scramble a couple of times. So to me, as we continue to progress with our defense, I'm encouraged by that.
 
Any standouts from the returners tonight?
I thought Michael (Ray Garvin) did a good job, especially later in the game. It seemed to me that he got more comfortable as the game went on. And that's normal, because he hadn't done it in a live situation before. Antrel (Rolle) was disappointed that that one ball got knocked out, but he secured the catch. But the only bad thing about that was that they were both 50-plus punts and those are hard to get a gauge on. But I was happy from the ball security standpoint with Michael (Ray Garvin), both on the punt returns and the kickoff returns. So it'll be interesting to see if he can continue to grow in that role.
 

Gerald Hayes
 
How does it feel to be back in Pittsburgh?
I went down to see some of the teammates. Raised in Pitt one time and again, I had a good time down there. It was good to be back.
 
Re: All the dozen or so Pitt guys on this team.
I don't think that we have that many, but we have a few that are doing really well. Hopefully all of us can stick around here and have a Pitt reunion.
*
*Do you wish you would have played some college games at Heinz Field?
I did, I played my last season at Heinz Field. I had a chance to play at Heinz Field, Pitt Stadium, and Three Rivers. I was blessed enough to play at all three.
 
Larry Fitzgerald
* 
*What was it like to get back out onto the field?
It's always good to get back on the field and be able to play and compete. I think we did a decent job today. We played against a good veteran football team. You always want to come out victorious, but I think we have some things we can build on and take away from this game.
 
What's it like coming back home to Pitt?
 
It was fun I got to see a lot of familiar faces, that's always pleasurable. Our main reason to come here was to play, and play a solid game and get a win, which we weren't able to do.
 
LaRod Stephens-Howling
 
Did you like coming home, and how did you like playing your first game at Heinz Field?
 
It felt real good to come back and play my first game in a relaxed setting. It's home for me so it felt to calm my nerves just knowing that I have people out there supporting me. It was a good feeling.
 
How did you feel that you did in your first game?
 
I did pretty well. I was just concerned for learning the plays, just being able to do all my assignments and everything they ask of me. I think I did pretty good on that part.
 
Tyler Palko
 
How did it feel to be back at Heinz Field?
 
It was a weird feeling walking out of the visitor's locker room.
 
Re: All the Pitt guys on the team.
We got a chance to see the guys. Coach Wannstedt asked us all to come back today and talk to the guys. It was good to be back, and to see Pitt guys doing well in the NFL, Larry (Fitzgerald), and Gerald (Hayes), and LaRod (Stephens-Howling) is having a heck of a camp. It's fun to see those guys be successful.

Cardinals mid-game quotes
*
*Coach Ken Whisenhunt

*Talk about the first team offense and first team defense.
I thought offensively we were very efficient. We moved the ball and made good decisions. The only thing I didn't like was that we had chances to make plays that we didn't. Defensively we got off the field. That's something that we didn't do last year.
 
What was the rationale about going to quarterback Matt Leinart mid drive?
I didn't want to run out of time and not get enough snaps for Matt (Leinart). We got what we wanted in the end out of Kurt (Warner).
 
What's it like being back in Pittsburgh?
It is weird. I am proud to be here as the Arizona Cardinals head coach after what we did last year. I am excited about our fans and our team.
 
Is it strange going into the visitor locker room? *
Yes it is. I almost keep walking and go down to the regular locker room.
 
*Did anyone really stand out this first half?
I thought our quarterbacks played well. I thought they ran the ball very efficiently. I thought we ran the ball better throughout the first half. It is hard to say until you see the tape.
 
Isn't it nice to get three points at the end of the half?
Yes very nice, especially after we didn't make the fourth down.
* 
* *
*Kurt Warner
How did you think the first half went?
I thought it was good. The first time out you are always a little bit jittery. You want to get some things under your belt. Overall I thought we were good. I thought we moved the football really well. We got first downs. We ran the ball well and threw the ball well. It felt pretty good.
* 
*Is it nice to finally get back on the field after training camp?
I mean it's always nice to be on the field. Seems like it came pretty quick but when we were in the locker room before the game we were thinking, 'man is it here already'. But it's always nice to get out there and play, to get away from training camp like you said and get away from all that stuff and actually compete and come out here and have a little fun.
* 
**Talk about your transition to Coach Whisenhunt's style of play for this year.
We've had really good communication through training camp. It was really good today. He was encouraging on the sidelines. It was a good mix of run pass. I think we are going to continue to feel each other out during the preseason. I am not really concerned with Coach Whisenhunt because he does such a good job and he has been a part of this for so long.