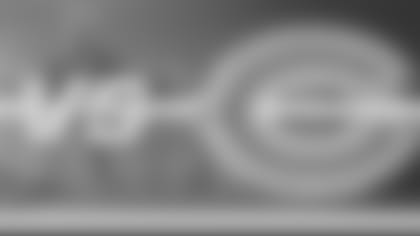 ](http://www.steelers.com/adPromo/clickThrough/processClick.io?adPromoID=95922)
STEELERS at BEARS SUNDAY, SEPTEMBER 20 2009 KICKOFF 4:15 P.M. SOLDIER FIELD
POST-GAME QUOTES CHICAGO BEARS
Opening Statement
"Any time you can beat the Super Bowl champions you have to be excited, and we are. Guys played hard throughout. On offense of course, I thought that 97-yard drive – Jay was outstanding all day. The Steelers put a lot of pressure on us, but I thought the line [offense] hung in there and we kept fighting and making plays.
 
"Young players- when guys go down with injuries, players get an opportunity to show what they can do. Johnny Knox has gotten better every time he's played for us and gets more confidence every time he goes on the football field. Kellen Davis – we needed him to step up for Dez Clark and he did. 
 
"Good job on the offense of answering the call driving down to make a play and win the game for us. 
 
"Defensively, we played hard throughout. We got our first take-away, which, of course, is big whenever you can get that. Alex Brown and the defensive line played hard. Hillenmeyer, stepping in for Brian [Urlacher], getting Charles Tillman- we had some new starters out there today- Zack Bowman, Daniel playing his first game. The guys just kept fighting. 
 
"And of course special teams. We've called on Robbie Gould quite a few times to win the game for us and it's the same thing – he's as good as gold.
 
"We got ourselves back to 1–1 and have a big one coming up against Seattle."
 
 
On the game plan and team's ability to run the football
"Of course we would like to run the football, but at the same time if you come with that much pressure and single up on the outside you have to throw the ball. The guys on the outside have to win the one-on-one battles. 
 
"Greg Olsen, took a big shot, got back up and played hard throughout. Our tight ends played really well today."
 
On using the passing game to set up the running game
"We were really taking what the defense was giving us. When they come with pressure like that you have to be able to get the ball off quickly and we were able to do that."
 
On Johnny Knox's improvement and general play
"I think the guys that have been around since training camp you've seen some of his potential. Each game it seems like he's taking another step. He has great speed and catching the ball better and better every time out.
 
"I think he is a confident player. For most guys in their first NFL action have issues. We've just judged him on his improvement each week and he's made a lot of improvement. Once you get a little confidence and success you get that much better, which he has done."
 
On whether the team is becoming a passing team
"I think people know we're a running team. Some days a team will gang up on the run and we'll beat them passing the ball. I'm still pleased with what we are doing with the running game."
 
On Jay Cutler's play this week compared to last week
"As we said last week, there is normally a big improvement from week one to week two. In the pre-season, Jay came back the second time and played a lot better. We as an offense and team still have a long way to go. Jay is a pro and I think he handled this last week well and now it's off to next week."
 
On Brian Urlacher rooting on the team
"Brian is a great cheerleader, a great captain, a great teammate, a great Chicago Bear. He's down right now, not being able to play for us, but he'll help in other ways."

Jay Cutler, QB
On his play this week versus last week
"I didn't throw four picks."
 
On his play today
"It's week one to week two is when you make the biggest jump and the guys were in-sync. We started off pretty basic, we wanted to see what they were doing and as the game went on we started making more plays. The guys fought hard today. We knew it was going to be 60 minutes, we knew it was going to come down to the last couple drives and the guys hung in there and made plays when they had to."
 
On the passing game focusing on ball control
"They [Steelers defense] do a good job. They're defending World Champions for a reason. They bring a lot of stuff at you from different places and very sound. They keep two safeties up high a lot and keep every thing in front of them. We wanted to take advantage of some zones, dink and dunk them and if we have a chance for a deep one, take it."
 
On if he wants the ball in hands at the end of the game
"Yeah, I think they brought me here for a reason. I want the ball at the end of every game for a chance to win it. The defense stepped up and forced them to miss two field-goals, got us the ball. The offensive line did a great job of getting those extra yards and we converted a third down with Devin [Hester]."
 
On Johnny Knox's continued development and play
"He's developed really quickly. In two games he's really come along. With D.A. (Devin Aromashodu) going down in the first week, we were scrambling for who to put in there. We put Johnny in there and he's been turning up great. He's been in the right spot and making adjustments on the move.
 
"I told Johnny congratulations, you're no longer a rookie."
*
*Lance Briggs, LB
On the defense's performance against Ben Roethlisberger
"We put some pressure on him, got him to move his feet and had him throw the ball early, especially in those crucial situations."
 
On why the defense started putting pressure on Roethlisberger late
"We had been showing [up at the line] all game. It was more of a sense of urgency. We needed it and it started to happen.
 
"Whenever you start putting pressure on a quarterback, the timing gets messed up. That's one thing we have to continue to do throughout the year. He had time to throw in the first half. In the second half, like I said, we had him moving his feet and messing up that timing and that gave us a chance."
 
Hunter Hillenmeyer, LB
On Pittsburgh's ability to move the ball on the first drive
"They kind of got us on our heels at the start. Things weren't working and we were tired. A lot of guys had their hands on their hips during that first drive. While we were successful, that wasn't a dominating performance by our defense. It was a total team win."
 
On communicating with the other members on defense
"It was really loud, which is fun, but we had a whole lot of checks going in on defense. We were switching up coverages and having a hard time communicating. We felt like we did some good things, especially towards the end. We got some pressure, which is always good. Ben [Roethlisberger] can pick you apart."
 
Johnny Knox, WR
On building his rapport with Jay Cutler
"At first our timing was off. We've started to build a bit of a relationship. We've just got to carry it on throughout the season."
 
* 
* *
* *
* *
*Kellen Davis, TE
On his TD catch and taking a big hit
"I just tried hanging on to the football to score the first touchdown. It was a big job for us to come back and answer and Jay put the ball in there so I just had to make a play on it."
 
On the biggest difference of his game from last season
"The overall understanding of the offense, I feel real comfortable with the offense. I feel like I can get out there, play fast and make plays."
 
On the difference between offenses form the first-half to the second-half
"It was just our attitude, we started out slow and that has happened to us a couple times in the preseason as well. We know we're a good offense, we just have to keep working on it and run our base plays because once we get it rolling, then it's pretty good."
 
Robbie Gould, K
On Jeff Reed missing two consecutive field goals
" It's very seldom you see a guy like Jeff miss two field goals, he's a great kicker and has made a lot of game-winners. He is a very high percentage field goal kicker, especially inside 40 yards, but today just wasn't his day."
 
On his thoughts just before kicking a game-winning field goal
"Well, you just don't think about it. You've done it so many times that it's just another kick. Yeah, it might have a little bit more pressure to it but at the same time it's your job. You have to make kicks and that's how I approach every kick."
 
On the magnitude of today's kick
"Any time you have your team storming you after a kick, it's a great feeling. It could've been the opposite. We could be sitting here talking about a missed field goal and they could have kicked a game-winning field goal. The biggest thing is that I try to concentrate on every kick and the guys up front do a great job blocking." 
 
Greg Olsen, TE
On today's win
"We needed this one today. It wasn't pretty in the beginning but those last two drives, when we needed to, we were able to move the ball and finish them off. You can't say enough about the defense for keeping us in the game, especially with our struggles early on, so it was an all around great team win."
 
On the offense starting to click in the second half
"We just continued to plug. Early on we had some chances to make some plays, but for some reason the breaks weren't going our way. But, at the end, we were in the game which is all you can ask for and we found a way to pull it out."
 
On Cutler's demeanor during the last drive
"It was great. Same as it was the whole game. He's always in total control and we knew it was just a matter of time before we started clicking and punch it through."