If there is one thing we all need right now, it's comfort.
And if there is one thing that is so hard for many to find right now, it's comfort.
It's the sad reality, and one that made Charlie and Latasha Batch know they had to do something.
Through the 'Best of the Batch Foundation,' and with the help of donations from friends like Maurkice Pouncey and Jerome Bettis, the Batches created comfort for many seeking it.
The last few days the Batches spent putting together 'Comfort in a Basket' and delivering over 100 of them to families in the Mon Valley who are regularly served through their foundation. The baskets contained some necessities, educational materials, but also things that bring comfort, like blankets and pillows to kids treats that might not be a necessity right now, but still bring happiness.
"We chose 'Comfort in a Basket' because right now a lot of the bare necessities are being met," said Latasha. "But the thing the children we serve like are the little snacks the parents can't afford to buy right now. Whether it's the little cookies in a bag, a bag of chips, candy. We picked all of our kid's favorite items that bring comfort to them. Their snacks and things like that. We provided some food, canned goods, things like that, but we made sure our main purpose was to provide the children some comfort too.
"We did pillows and blankets and microwave popcorn so they could have their movie time. That was the purpose behind that, so they could have something of their own. When you are in the house with three to five kids, you might not even have your own blanket. We take those things for granted."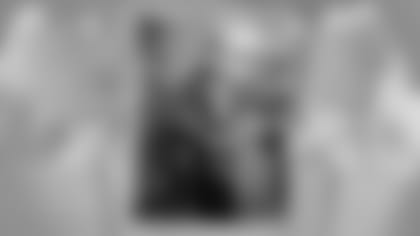 They followed CDC guidelines as they prepared the baskets, making sure everything was safe and clean and they didn't have too many people helping out. When they went to do the deliveries, they alerted the families, dropped the baskets on their porches, and asked them to please not come outside and interact in order to be safe.
The one thing they did get from the families, though, were email, calls and messages like the one below.
"You guys are great. Thank you very much for the pleasant surprise. The twins were excited and talked about it all day. Thanks again, stay safe and continue to be a blessing." – Jonathan Menefee
And that is what keeps them going, doing what they do.
"We had some parents send us messages back," said Latasha. "The one that struck me the most was the mother who said the kids are in the room and are so ecstatic. She went on to say how thankful she was for the trash bags we gave her. She said we are completely out of trash bags and I don't get paid until the first of the month. We were just doing trash bags for them to have something. We did two large gallon bags and two white kitchen bags. It was just the thought of being out of trash bags. I am thinking I have trash bags under my sink. It's things like that we take for granted and it puts it into perspective."
The baskets have also helped people who are feeling isolated know that they are being thought about and others still care.
"Because this is all unknown to everybody it catches everyone off guard," said Charlie. "It's nothing for us to go out there and do our small part when you can't interact with people face to face. When you get the reaction from people, and they realize what is in them, it's special. It makes them feel appreciated and realize we didn't forget about them, which we never do."
With schools in Pennsylvania closed indefinitely the need will continue to grow and they plan to still be there for the community.
"We have to prepare to do this again in two weeks to help them," said Latasha. "We have to figure out how to help our children and families to survive."