Charlie Batch has made a commitment, one that he has taken to heart and fully dedicates himself to seeing through.
That commitment is to make his community, the one where he was born and raised, a better place.
And on Monday night, Batch hosted the annual event that helps him do just that.
Batch hosted the Best of the Batch Foundation's 12th annual In the Pocket, an event that goes well beyond the fun and games that it appears to be on the outside.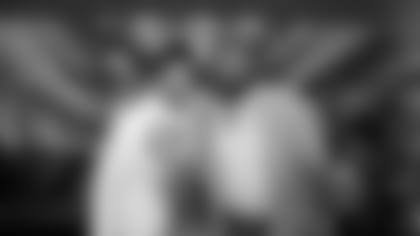 "This is our only fundraiser," said Batch, the former Steelers quarterback. "This is really important. Everything that we bring in supports our STEAM programs and our reading and literacy programs at the foundation."
The STEAM (Science, Technology, Engineering, Arts, and Mathematics) program is the main education program the Best of the Batch Foundation supports, an avenue to relate those subjects in real life. The foundation uses the program to nurture students' unique skills sets to allow them to learn in alternative ways, making it easier to understand and relate. Coupled with the reading literacy program, the foundation keeps growing, serving 3,800 kids annually in seven different counties. Because of that growth the foundation has to expand at their current location in Homestead.
"To see the numbers continue to grow is special," said Batch. "And we are getting ready to expand. We are busting out at the seams of our existing offices. We have the demo crews ready to demo and start building at the beginning of next year. It takes nine months to build. We are adding an additional 22,000 square feet to our existing building.
"We understand the kids we serve, they don't have computers at home and the access to do their homework. And we are introducing them into new tech careers, industries they are looking to grow in. We are trying to do our small part to help, work on different programs and let them know what options they do have post-graduation."
In the Pocket, with a theme of 'Throwin it Back to the 90s,' featured Batch, aka The Fresh Prince for the night, and former and current Steelers players taking on fans in an array of games, while all the time having the deeper cause in their hearts.
"You have a lot of people that come out and support. We want to make sure people take the ties off, have fun," said Batch. "We encourage competition. What fun to have the fans and players compete against each other for bragging rights. It's fun and everyone looks forward to it.
"And most importantly, it helps us at the foundation help others."