At a time when many are looking for a way to help, a way to do something for those who are making so many sacrifices to protect and care for our city and country, it's hard because we aren't able to leave our houses to do the things we would normally do when tough times hit. We aren't able to offer our services to volunteer, because staying home right now is the best way we can help.
But now there is a way for all of us to give back to those on the front lines, especially health care workers who are lovingly and unselfishly caring for those who have been impacted by COVID-19.
The Steelers have teamed with the app Slice and Slice Out Hunger for 'Pizza vs. Pandemic,' a way everyone can help provide support to health care workers and those on the front lines while helping local businesses that are struggling to survive.
Steelers fans can join members of the Steelers organization in contributing to Slice out Hunger. And donations can be in any amount, as every dollar helps in this combined effort to give back, with a personalized Steelers site for you to donate.
"It's such a neat program," said Blayre Holmes, the Steelers director of community relations. "People just go online to our own personal site and make a donation of any amount. They then reach out to local pizza ships and work with the hospitals and senior care facilities where the staff needs lunch. They set it all up with all of the specific instructions of how safe and secure everything is. Then they deliver the pizza to the people working on the front lines. It's a great way to support the local business community and the health care workers on the front line.
"We want to make sure we were supporting our community as much as possible. This is a unique way to support local business and care workers at the same time. And it's a great way for everyone to get involved. Everyone is looking for an outlet to help, and we can't leave our homes, so you can show support if you are a fan, a season ticket holder, an employee, anyone who wants to give back to the community."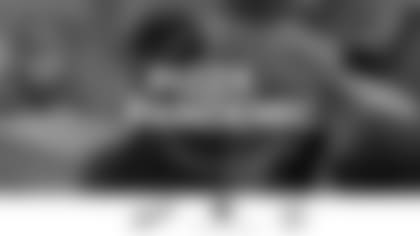 The program was started by the Slice app, which is the largest network of local and independent pizzeria across the United States. It helps over 15,000 pizza shops, including 100 in the Pittsburgh area, do online orders.
When the COVID-19 pandemic hit, they wanted to help so they partnered with Slice Out Hunger for the program, raising $200,000 in the first 10 days it was active. But the need isn't going away. Health care workers are working long hours, without the luxury of being able to leave their surroundings for lunch. So, the pizza deliveries are more than welcomed by them.
"The hospital workers and people on the front lines are the heroes of today," said Jeff Sigal, the general manager in the Pittsburgh area for Slice. "Being able to support them in our small way, and also local businesses who are struggling at this time, I can't think of any better combination of supporting local business and the people on the front line battling for all of us."
And if there is one thing we all know, it's Steelers fans always come through when needed most.
"It's been a great initiative so far and we are just getting started," said Sigal. "We reached out to the Steelers to see if they would partner with the community. It fit well with what the team is doing to partner to help the community. The first thing I thought about as we were looking to amplify this message across the nation and locally what better way than to partner with the Steelers, knowing the reach the team has and the loyalty and commitment the fans have knowing they would respond well to something like this.
"I am Pittsburgh person. I understand how Pittsburghers rally around things like this. My family has had season tickets to the Steelers since the 1960s. I know what it's like to be a Steelers fan. We are going to rally hard behind this and support the need. We are expecting great things. When the donations start coming in from this project, we will work with the local pizza shops and work with hospitals to deliver it to the front lines."