The Pittsburgh Steelers Opus
The Pittsburgh Steelers Opus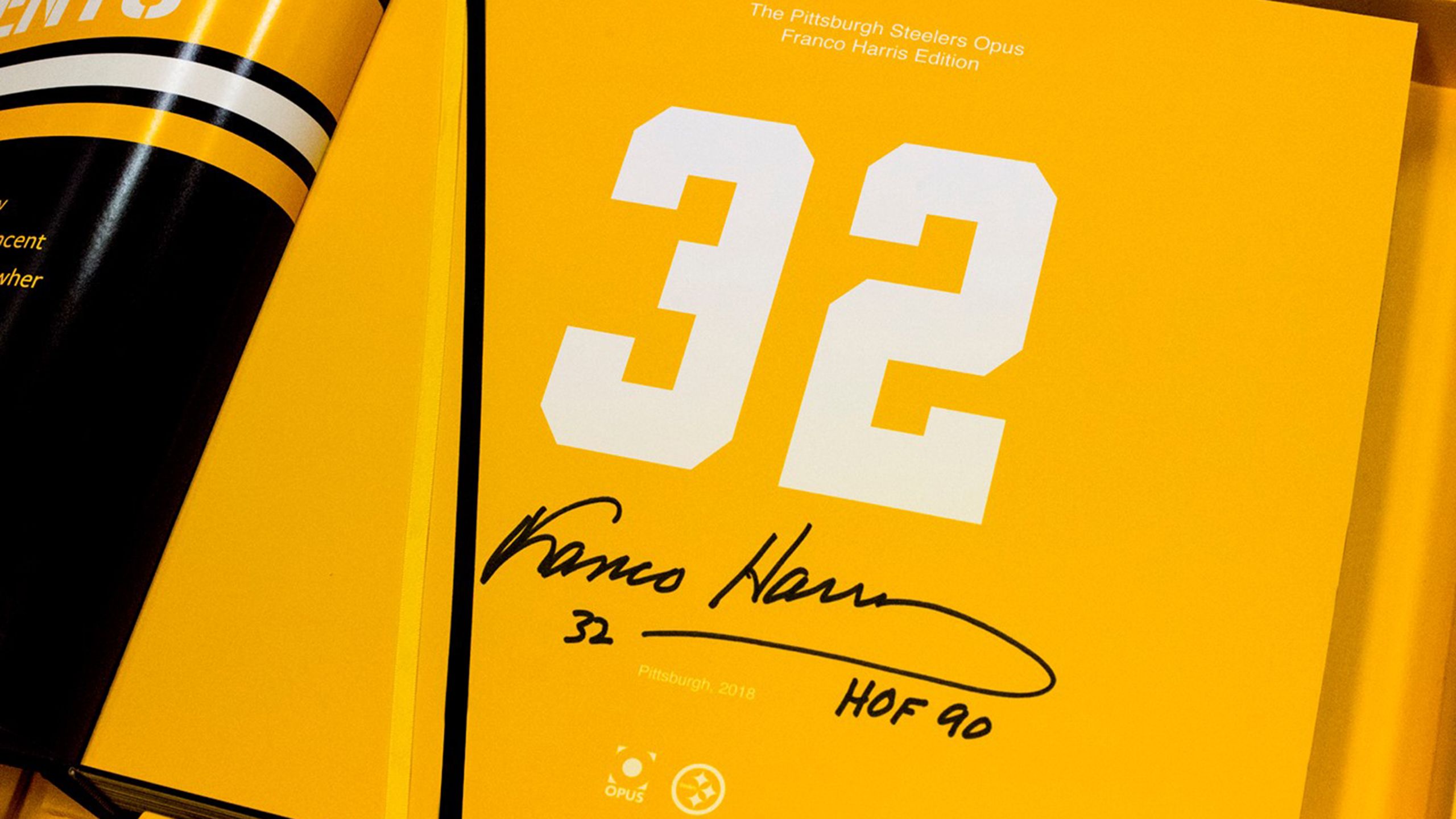 Recently released: a very special limited version of the 'Opus Steelers Nation' edition which has been created with a uniquely designed signature page, personally signed by Pro Football Hall of Famer Franco Harris. As Franco himself commented "The Steelers Opus is remarkable and a thing of beauty. I am honored to be included and also honored to own a copy myself."
With access to all areas this Opus was created in partnership with The Pittsburgh Steelers to tell the amazing story and celebrate the greatest football team of them all. Available in three editions.
Featuring unique contributions from many Steelers legends, icons from past and present.
Including; Dan Rooney, Ben Roethlisberger, Franco Harris, Jerome Bettis, Antonio Brown, Joe Greene, Hines Ward,Rocky Bleier, Jack Ham, Ike Taylor, Kevin Greene, Ramon Foster, David DeCastro, Dermontti Dawson, Brett Keisel, Cameron Heyward, Bob Labriola, Professor Andrew Masich and many more.

The Opus will tell the complete story of The Pittsburgh Steelers, from its origins and foundation, to the iconic eras and greatest memories. Unique content includes specially commissioned intimate, action and portrait photography from world renowned and acclaimed photographer Alba Tull. This unique collectors' item is the most stunningly visual, large format, luxurious investment piece ever created.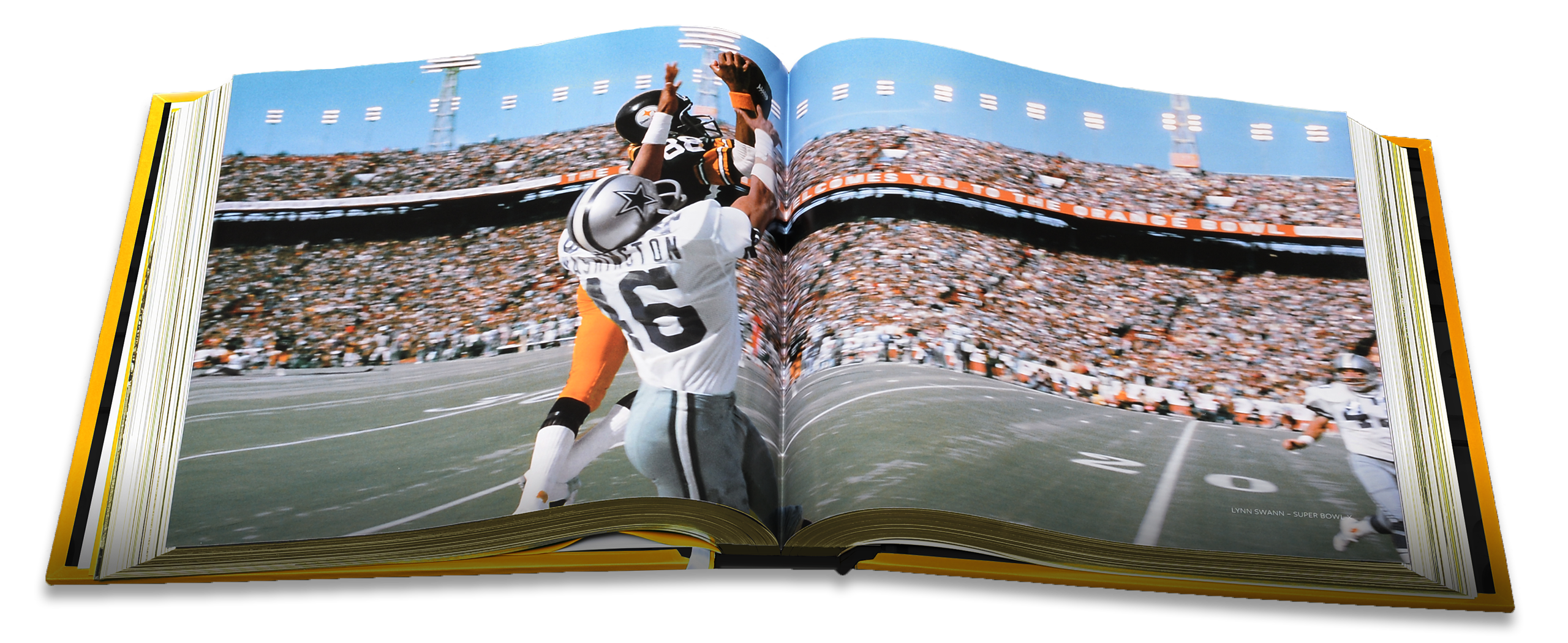 An exclusive offer for Steelers Fans: customize your own Pittsburgh Steelers Opus with personal photos of yourself, family, and friends celebrating special experiences and occasions connected to your love of the Pittsburgh Steelers! The option to include your own photos in your Steelers Opus is free of charge. More information on how to customize your edition will be communicated to you prior to order confirmation.