Pittsburgh Steelers Gameday Poster | Pittsburgh Steelers - Steelers.com

The Pittsburgh Steelers, in collaboration with Commonwealth Press, are releasing 8 game day posters, one for each home game during the 2022 season. Local artists sourced by Commonwealth Press will design each poster to commemorate the individual game. A limited number of posters will be available for purchase on game day at the Steelers Pro Shop.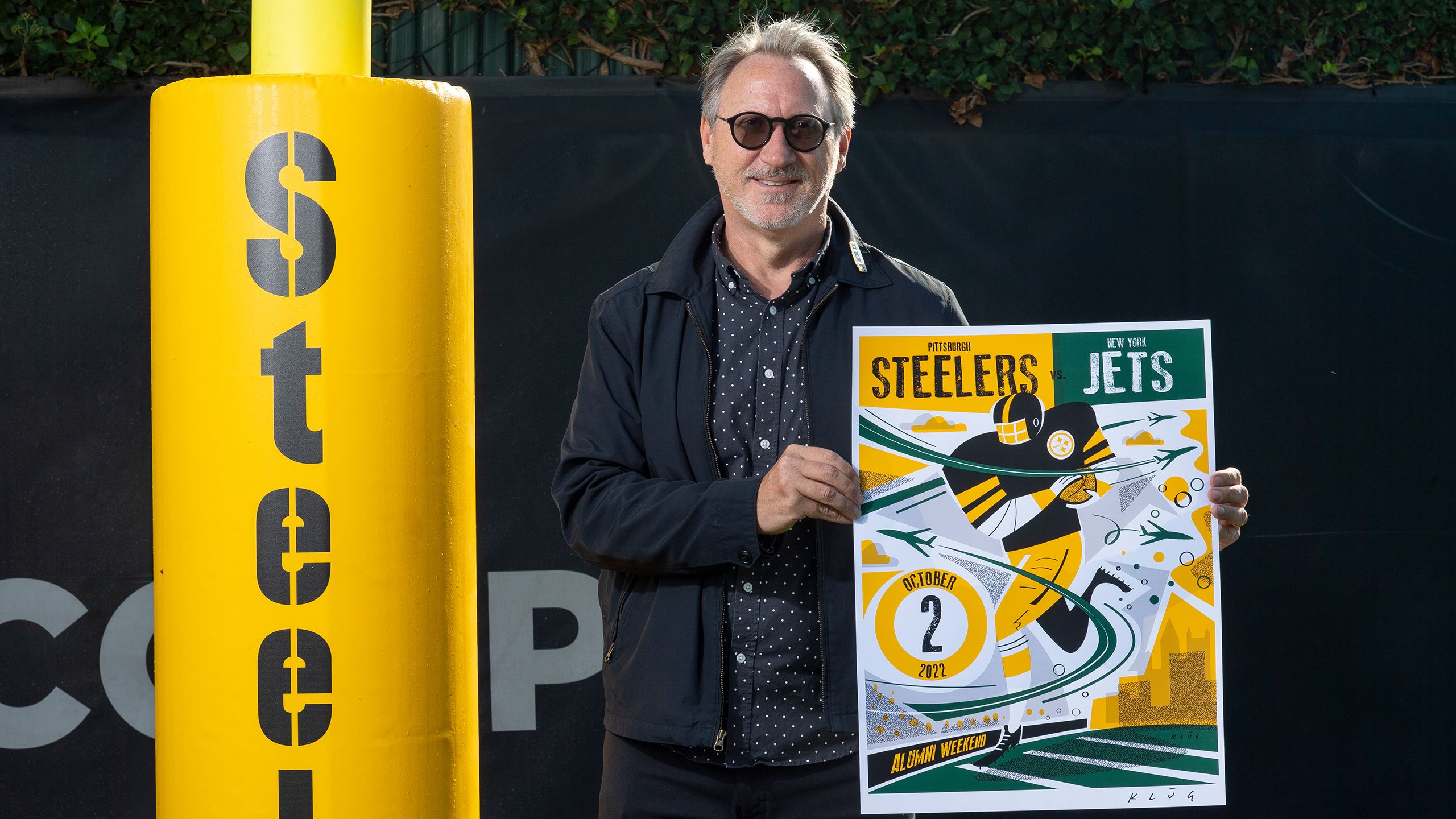 Week 4: Steelers vs. Jets
Bio: As an illustrator, fine artist, musician, and businessman, Dave Klug wears many hats. His award-winning illustrations have appeared in publications such as The New York Times, The Wall Street Journal, Time, and Highlights for Kids. He has created over 25 murals for Primanti Bros. restaurants - including the original at the Strip District location - and is on call as a courtroom artist for CNN and NBC. Dave is a drummer for The Red Beans & Rice Combo, S.P.U.D.S., the Re-52's, and the Reckoning. He and his wife Patricia have converted a 100-year-old church rectory in Carnegie into their home, studio, and gallery, calling it "Double Dog Studios."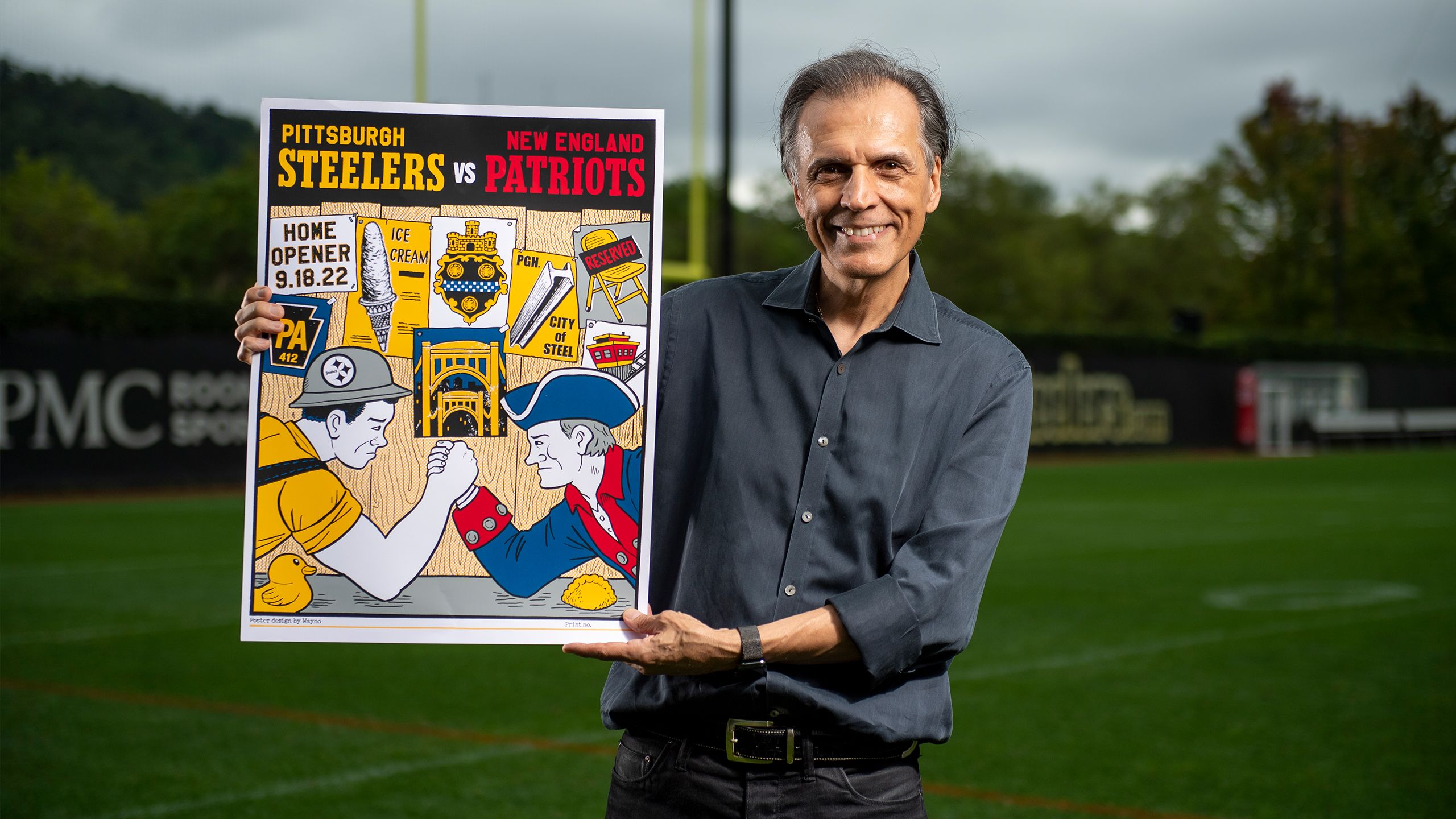 Week 2: Steelers vs. Patriots
Bio: Wayno® is a cartoonist, illustrator, and musician who lives and works in Pittsburgh. He is the daily cartoonist for Bizarro, distributed by King Features Syndicate to more than 350 newspapers worldwide. He has been published in underground and alternative comics since the 1990s and has enjoyed a long career as a freelance illustrator, working with clients like The New Yorker, Nickelodeon, Entertainment Weekly, Warner Music Group, The London Guardian and The New York Times. He serves as the chair of the Pittsburgh Chapter of the National Cartoonists Society. He is also a member of the United Cartoon Workers of America and the Pittsburgh Society of Illustrators. Wayno performs with The Red Beans & Rice Combo, a rhythm & jazz trio, with fellow cartoonist Dave Klug and musician and educator Tom Roberts.
* Gameday Posters are sold out on the website, please visit the Steelers Store at Acrisure Stadium on gameday to purchase.