Don't miss a minute of the action... below are all of the ways that you can watch, listen and follow along as the Steelers take on the Jets from Acrisure Stadium in Pittsburgh, PA
WATCH/STREAM
The game broadcast is carried nationally on CBS (KDKA-TV locally in Pittsburgh). Game coverage begins Sunday at 1:00 p.m. ET; The BetMGM Steelers Kickoff pregame show begins at 11:30 a.m. ET and will air locally on KDKA-TV; The Neighborhood Ford Store Steelers Xtra Point Postgame Show starts immediately following the game on Pittsburgh CW. The Postgame Show will also be archived on the Steelers YouTube channel.
Greg Gumbel (play-by-play), Adam Archuleta (analysis) and AJ Ross (field reporter) are on the game call.
The NFL also offers fans a number of ways to watch this preseason game on their digital devices:
NFL+ Premium gives you the freedom to watch LIVE local & primetime Regular Season and Postseason games on your phone or tablet, full & condensed replays of every game, and MORE! Whether you are at the stadium or on-the-go, you will never miss a moment with NFL+. NOTE: NFL+ is only available to users within the United States. For a full description of features, requirements, limitations, and other information, visit NFL+ Support
Fans outside of the United States can stream the game via the NFL's GamePass International product.
Don't forget all Steelers postgame press conferences are streamed live on Steelers.com, the Steelers Official Mobile App, Facebook and Twitter.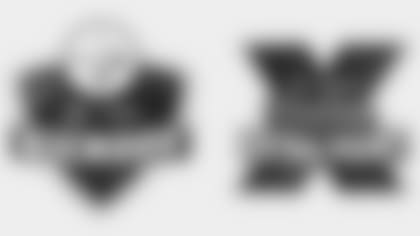 LISTEN
Steelers Radio Network - Game coverage begins at 1 p.m. ET; Pregame programming begins at 9 a.m. ET; Postgame coverage starts immediately following the game.
Bill Hillgrove (play-by-play), Craig Wolfley (color analyst), Missi Matthews (sideline) and Max Starks (sideline) are on the call.
Fans in the Pittsburgh area can listen locally on WDVE 102.5 FM & WBGG 970 AM.
The Steelers Radio Network will broadcast the game live through our radio affiliates. Click here for a list of our radio affiliates.
The game broadcast is also carried on Steelers Nation Radio (SNR). SNR is streamed on Steelers.com and the Official Steelers Mobile App. Fans can listen to pregame and postgame programming from anywhere in the world on these platforms. NFL geographical restrictions apply to the game broadcast stream for desktop, mobile web and mobile app users.
SiriusXM subscribers can listen to Steelers game live. Please visit SiriusXM's Steelers broadcast page for channel details.
EN ESPANOL
Puedes escuchar la transmisión del partido en español en cualquier parte del mundo en steelers.com/espanol desde tu computadora.
Si estas en México y en el área de Pittsburgh ahora puedes escuchar también desde tu dispositivo móvil y desde el App Oficial de Steelers. Simplemente haz Clic en la esquina superior derecha de la pagina principal del App donde dice "Live Audio" y selecciona español.
Luis Rodríguez, Álvaro Martín, y Arturo Carlos serán nuestro equipo del Steelers en español este domingo. Luis está en su octava temporada como comentarista oficial de Steelers en español. Álvaro Martín está en su tercera década de crónica de la NFL y en su cuarta temporada como comentarista de Steelers en español. Arturo Carlos esta entrando en su cuarta temporada como play-by-play de Steelers en Español.
Activa las notificaciones en español del App Oficial de Steelers
Abre la aplicación, haz clic en la esquina inferior derecha en "More," haz clic en "Settings," haz click en la tercera opción "Notifications" y activa el icono en "Español."
CONNECT
Check out Game Day Central on Steelers.com for up to the minute stats and more.
On the go? Download the Steelers Official Mobile App and follow along with our Game Center that features stats and drive charts.
Play the YinzChat presented by UniBet the Steelers Official Mobile App prior to each week's game to win prizes.
Don't miss live pre and postgame programming on Facebook
Watch Coach Mike Tomlin's press conference, LIVE immediately following the game, on Steelers.com, the Steelers Official Mobile App, Facebook and Twitter.