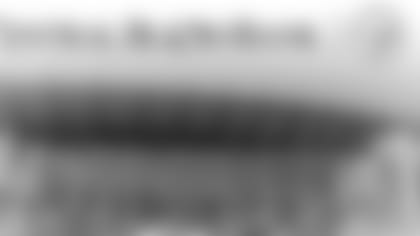 ](http://www.steelers.com/schedule-and-events/blood-drive.html)
Hall of Fame running back Jerome Bettis bled black and gold when he played for the Steelers, and he still bleeds it 10 years after retiring.
Now he is calling upon Steelers Nation, who he knows bleed that black and gold as well, to donate blood to help others.
"You can help save someone's life," said Bettis. "That is what it's all about. It's about us trying to protect each other's future and with one simple donation, a life can be saved."
Bettis is hoping Steelers' fans feel the same way and turn out in droves when the Steelers and Central Blood Bank host a blood drive at Heinz Field on Monday, October 5 from 11 a.m. to 6 p.m. in the stadium's UPMC Club or Wednesday, Oct. 7 at any Central Blood Bank Community Donor Center.
As a thank you for donating, all donors will receive a ticket to attend "Breakfast with The Bus," on Monday, Nov. 16 at Heinz Field.
"It's important to help with this because this is my community too," said Bettis. "Although I don't live here, it's still a part of my community and it's important to contribute and do whatever you can to help."
All donors must schedule an appointment by calling 412-209-7010 or by visiting Steelers Blood Drive.