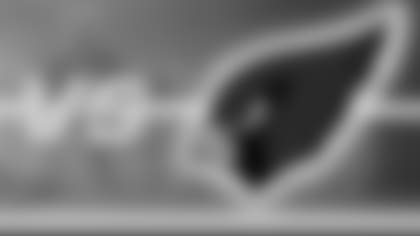 ](http://www.steelers.com/adPromo/clickThrough/processClick.io?adPromoID=95922)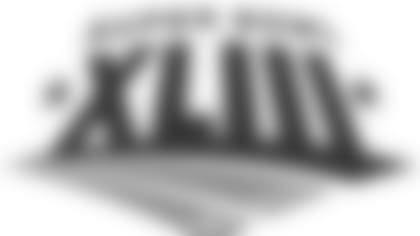 STEELERS vs. CARDINALS SUPER BOWL XLIII SUNDAY, FEBRUARY 1, 2009 KICKOFF IS AT 6:00 P.M. TELEVISED ON NBC RAYMOND JAMES STADIUM
*HEAD COACH MIKE TOMLIN Thursday, January 22 *
Coach Mike Tomlin: It was a typical Thursday for us, a little better than Wednesday, a little sharper, a little quicker, a little bit better attention to detail, kind of the direction you need to move as you formulate a game plan and move towards the last part of the week. Tomorrow is bigger. We will take a look at what we did today and hopefully improve upon it. We are looking at situational football tomorrow and we will continue to move forward toward next Sunday.
Will you practice on grass in Tampa and will that make any difference for the players?
I don't anticipate it making a big difference, but yes we will practice on grass surface down there.
How much of what you do in the next week will match what you did with Jon Gruden in your last Super Bowl experience?
It will be very different. We had a one week turnaround.
Re: Regarding the offense and the challenge in preparing for Arizona:
I really think it's week-to-week based on match up. I know that when you get to January football, and now we're talking about February football, teams that play in the games are balanced. They can kill you in many ways. We talk quite a bit about what Larry Fitzgerald is capable of, what Anquan Boldin is capable of, what Kurt Warner is capable of. We are also aware of what Edgerrin James is capable of. You have to respect all their weapons and the reason they're in this game. We are taking ourselves through that process and we understand that their weapon of choice may be different than what it has been.
Will your preparation be match-up oriented?
Absolutely. I think the game is an always will be match-up oriented, at least from my perspective. I want to pit our strengths verse their potential weaknesses. I would like to minimize our weaknesses and play to our strengths. All of that is a chess match that involves formulating a game plan and getting your guys ready and in position to play.
Are you happy with the run game in the playoffs?
I am happy that we've won. That is what is important to me. The issue is winning.
How do you feel about your secondary and specifically Ike Taylor in the match up against Larry Fitzgerald?
They've done a nice job. I don't isolate our secondary or individuals specifically on our defense. I think the strength of our defense is the defense. I think some of our best cover people are James Harrison and LaMarr Woodley. I think some of our best rush men are Ike Taylor and Bryant McFadden. I think that those guys understand that the strength of our group is the group. Rush and coverage work together and how we operate is what makes the group potentially special.
Do you think the league knows how hard Ryan Clark can hit now that he is healthy?
Everybody in a helmet is capable of getting after you. That's the National Football League. Ryan (Clark) is a competitor. He is a physical guy. He's been in the right spot at the appropriate time to deliver some memorable hits, but we respect what all guys are capable of. We've got a bunch of guys back there that are capable of playing the game the way it's supposed to be played, that is physical. Ryan (Clark) specifically and what he's gone through in the last year is an inspiration. It's really bigger than the game of football. When you are talking about a guy going through health issues that he's gone through, minus two organs, and competing and playing this game at a high level is really a story about persevering and dealing with adversity. Really it is a window into who he is as a person more so than as a football player.
Can you talk about Santonio Holmes and how his game has stepped up in the playoffs?
Santonio (Holmes) has that personality that he always wants to deliver a splash play. He loves that. He is a guy that wants to be the reason that we win and not through drudgery. He wants to kill you with a bullet. I love that mentality in him. It is one, as a coach, you like, you embrace. It is one of the reasons that we try and find new and different ways to put the ball in his hands, whether it's a play action pass over the top or a punt return or reverses. Guys that have that personality, you want to give them the ball and allow them to do what it is they love to do. He's one of those guys.
Is there any part of you that is worried about Hines' extra rehab?
You know Hines is who he is because he's outside the box. He is different than most. I tend to embrace that as opposed to resist that. What's right for Hines isn't necessarily what's right for us normal people. I recognize that he is different and I'll see him at the stadium in Tampa.
Re: Regarding Lawrence Timmons' health.
He has an illness. He's going to be fine. He's a little weak today, lost a few pounds. It's a bug. We wanted to keep him away from the rest of the guys to be quite honest. He picked it up from his toddler, like a lot of us do. He should be fine. It's going to be e non-issue.
Where do you get your sense of style and is it important to you as a younger coach?
I'm going to be judged the way all my peers are going to be judged and that's winning and losing. All those things are really kind of irrelevant for me.
Has your style developed as a result of where you grew up?
You know it is who I am. I am sure Bill's (Belichick) sense of style is who he is. We are just different.
You have many returning starters from the 2005 Super Bowl. Will that be a factor or an advantage?
You could take scenarios where it is a factor. The reality is that this team is this team. This team is very different from last year's team. This team is definitely very different than the team that won the Super Bowl a few years ago. I think that in this business you have to respect that and you don't take the process for granted. I know that I won't and I don't. Individual the experiences can be helpful to people, but collectively this team's body of work stands alone and speaks for itself, as does Arizona's. What has happened in the past will really be kind of irrelevant to determine the outcome of the game. It is going to be about how the players execute in Raymond James Stadium on February one.
How closely did you look at Steve Breaston during the draft?
Of course we looked at him very closely. I was at his pro day. I watched him workout as a wide-out and punt return man. That is the same workout day that I kind of fell in love with LaMarr Woodley. He is a heck of a player. He is a guy, like speaking about Santonio earlier, is capable of hurting you in a lot of ways. He wants the ball in his hands. He's a great open field broken runner. He's got great vision. He has been a great player for them and I am not surprised by that whatsoever.
What are your thoughts on trash talking?
It's entertaining to me. I am just like everybody else. I kind of enjoy it. I don't think it's a factor whatsoever in the football game. One of the things that I have stressed to our team all year long is that talk is just that. It's talk. At some point Jeff Reed or some other kicker is going to kick the ball off and the talking stops. We keep it in proper perspective and that's what it is. It's entertaining more than anything else.
What intrigues you about Dick LeBeau?
The fact that he is always looking to learn. Somebody that has been in this league 50 years, that's an inspiring quality to me. I'm looking to learn regardless of my job description or job title. I come in here every day trying to learn something new, trying to find new ways to skin it and cut it. He shares that same approach and I think from that standpoint we are kindred spirits. Football is awesome because it is just one of those games where every day when you walk in that door you are going to potentially learn something new. You've got an opportunity to get better. You've got an opportunity to help players more importantly to get better. That is one of the many things that I enjoy about Dick LeBeau.
He is a top man in his profession, yet he doesn't claim to know everything?
He probably knows close to all of it, but he doesn't wear it. He really doesn't. He is incredibly humble, down to earth person.
Veterans give the young guys a hard time. Do you like that dynamic of the team?
We've got a lot of dynamics on this team. That is just one of them. I think that one of the things that kind of makes this group what it is, is that it's a humble group. It's a selfless group. It's a competitive group. They openly pit one against another. They compete. You name it they compete. It is a fun group to coach from that standpoint. It's what makes them who they are.
Do you desire to know your opponent inside and out?
To the extent that it helps us win, absolutely. We are approaching this game like we approach all games truth be known from a strategy standpoint that we need to put our players in a position to do what they need to do to win the game. That is not going to change. Ken (Whisenhunt) is not playing. Bruce (Arians) is not playing. Dick (LeBeau) is not playing. I'm not playing. Playbooks will be on the sideline or in the press box. Playbooks won't make a play. Players will. I like to keep that perspective in regards to how we play this game.
What is the biggest thing you have learned from last year to this year?
I don't know. Not anything significant or noteworthy. Every day I am learning. Examples are probably too many to cite and probably really uninteresting.
Do you understand all the numbers Coach LeBeau keeps track of? Are you on the same page?
I understand the significance of those numbers. Absolutely we are on the same page.