When it comes to the holidays, the Steelers aren't shy about giving back, and that includes the team's alumni.
Multiple players are doing their part this year to help the community, including Will Allen, Charlie Batch, Jerome Bettis, and Rocky Bleier. And you can help as well, whether it's through donations or purchasing items to help so many worthwhile causes.
Will Allen continues the mission he began when he was playing for the Steelers, helping area kids have a brighter life and a better holiday season. For the eighth straight year he is holding the Will Allen Foundation Holiday Giving Campaign, and effort to raise funds to assist impoverished and homeless in the Pittsburgh region. The foundation will partner with the Boys & Girls Club of Western Pa by surprising 60 kids with presents for their entire family. You can help his efforts by visiting the Will Allen Foundation.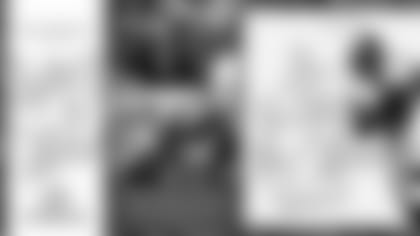 Giving back is something that is second nature for Charlie Batch, and at the holidays he takes it to another level. Through his Best of the Batch Foundation he is hosting his annual 'Batch-A-Toys' drive where the foundation adopts more than 150 families in Allegheny County to provide toys, household essentials and a holiday meal basket for the family. The foundation is holding a toy drive through December 21, and a full list of drop off locations can be found at Batch-A-Toys.
In addition, Batch is hosting 'A Virtual Family Adventure: The North Pole,' on Dec. 13. The event allows guests to experience the magic of the holidays from the comfort of their own home while supporting the foundation's efforts. You can enjoy everything from a virtual one-on-one visit with Santa Claus, a fun-filled adventure throughout the North Pole, and an enchanting visit with Mrs. Claus in her kitchen, and that is just the beginning. For full details, visit The North Pole.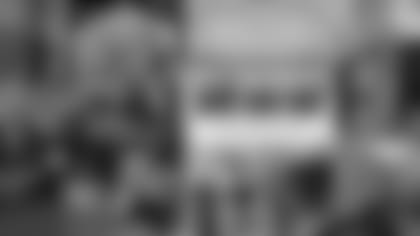 Jerome Bettis began his campaign to help others on Giving Tuesday, raising funds for their Connecting Kids program to purchase new Chromebooks for students in the Pittsburgh area. Donations are still being accepted, and the anyone who donates is eligible for prizes, including a Steelers jersey signed by Bettis and a Notre Dame jersey signed by Bettis. The grand prize winner will receive a 15-minute Zoom chat with Bettis. Donations can be made through the Bus Stops Here Foundation.
Bettis' foundation is also adopting Family Resources, a Pittsburgh organization that prevents and treats child abuse by strengthening families. Bettis is holding a virtual toy drive and donations can be made by visiting Bettis Toy Drive and purchasing one of the items on the wish list.
Rocky Bleier has released 'A Rocky Bleier Christmas,' a new audiobook featuring him narrating five classic Christmas stories for families to enjoy during the holiday season. The audiobook was done in partnership with Care for A Cure, with all proceeds benefiting the organization's work toward research and awareness for breast cancer and Alzheimer's disease. The book can be purchased at Care for A Cure and the first 1,000 sold will receive a copy signed by Bleier.