'The standard is the standard.'
It's a phrase that has become synonymous with Mike Tomlin and Steelers football, mostly reflective of expectations for on-field performance by the team.
But that 'standard' is something the entire organization upholds, and it's reflective the moment you walk in the doors of Heinz Field, the UPMC Rooney Sports Complex, and now the newest addition to the 'Steelers' family,' the Steelers Pro Shop at Tanger Outlets in Washington, Pa.
It's the fourth Steelers Pro Shop the team operates, and this one isn't just a place to purchase Steelers merchandise, it's a place to experience Steelers football and see what 'the standard' is.
From the moment you walk in the door, you feel like you have entered a Steelers' fantasyland. Photos of players and coaches adorn the walls and displays, part of the team's 'Wear What We Wear,' campaign, making you realize immediately that this shopping experience will be like no other.
Once inside your eyes are immediately drawn to an accent wall that anyone who bleeds black and gold would want in their fan cave. The Steelers logo is front and center, with the backdrop the classic jersey stripe. Both sides of the wall are adorned with Steelers phrases and achievements, from 'Steelers Nation,' to 'Terrible Towel,' and it wouldn't be complete without 'Super Bowl Champions.' And of course you can catch Steelers' highlights on the two televisions, just to get you pumped up a little more.
Even the fitting room is a sight to be seen, as it mimics the accent wall and of course has Steelers carpeting.
"What we have developed is the true experiential feeling of walking into the Pittsburgh Steelers," said Susan McGalla, Vice President of Business Strategy and Creative Development. "Everything we have done here has been inspired by the coaches, players and fans. Feedback on what people like, what they care about, what they would like to see and how they would like to shop. This store is built with that in mind and to make it easy and fun. I have even heard it be said that it's a fantasyland for Steelers fans, and we hope that's what this will be."
The real reason to visit the Steelers Pro Shop is for the best selection of team merchandise. It houses the most extensive collection of Steelers jerseys anywhere, ranging from infants to authentic jerseys, rookies to legends. The entire back wall is nothing but jerseys, and that doesn't even hold all of them.
Fan-friendly displays make it easy to find exactly what you want, whether it be apparel, home goods, sporting items, tailgating or something for the office. It's all there, and more, including the Terrible Towel display, which highlights the, 'Formation of a Nation.' And if you want unique, one-of-a-kind, authentic memorabilia, you will find it here.
"People have come in and said they didn't realize all the Steelers things they could choose from," said McGalla. "All of that has been able to be showcased in this store and people have come in and noticed that. As you navigate and go through the store, there is surprise, after surprise, after Steelers surprise."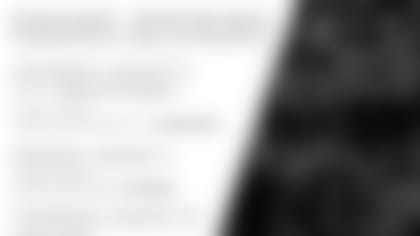 While the store has already opened its doors, the ribbon cutting will officially take place on Saturday, Aug. 5, at 11 am, with Super Bowl XLIII MVP Santonio Holmes on hand and signing autographs from 11 am.-1 pm. The first 100 customers to make a purchase on Aug. 5 and Aug. 6 will receive a free Steelers 47 Brand hat and all customers will receive a Steelers reusable bag with purchase. In addition, Arthur Moats will be on hand Aug. 7 and Rocky Bleier on Aug. 10 to sign autographs.
"When you build a store like this, a place to come and an experience that is all things Steelers, you see everyone come in," said McGalla. "They get so excited. When we see that excitement, it means we have done our job and it's a successful day at the Pittsburgh Steelers Pro Shop."