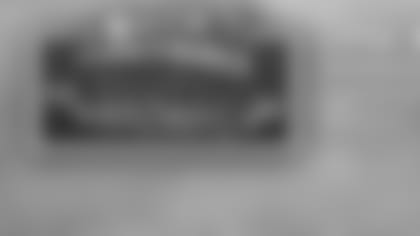 ](http://www.steelers.com/community/youth-football/ClinicForMoms.html)
The Steelers will be hosting their second annual Youth Football Clinic For Momson Friday, April 25, at the team's UPMC Sports Performance Complex.
The event is free for both mothers and their children. Registration begins at 5:30 p.m., and the event will kick off at 6:30 p.m. and conclude at 8:45 p.m. Limited spots are still available and registration is on a first-come, first-serve basis.
Kids will participate in a football skills clinic in the Steelers' indoor practice facility, and moms will hear first-hand knowledge from guest speakers from USA Football's "Heads Up Football," the UPMC Concussion Program and Riddell, all in effort to inform mothers about the importance of health and safety in youth and high school football.
Former Steeler Chris Hokewill be assisting the kids with football drills, and his wife, Jaimee, will share her accounts of being the wife of a former Steeler and having children currently playing youth football. The event will conclude with moms and their kids receiving instructions on Heads Up Tackling.