By Teresa Varley
Steelers.com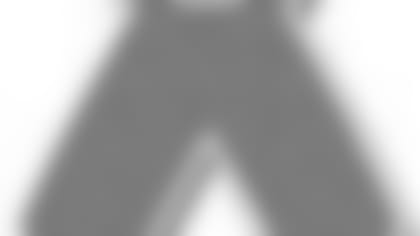 The Steelers will be taking part in an array of activities for breast cancer awareness month in October, including honoring survivors and raising awareness during their game against the San Diego Chargers at Heinz Field on Sunday. 

Pink towels will be handed out to all fans in attendance and players and coaches will wear pink Reebok caps on the sidelines. Coaches will also wear pink ribbon pins, while select players will be sporting pink cleats, gloves and wristbands, which will later be auctioned off for breast cancer charities through the NFL. A specially designed pink coin will be used for the coin toss and kickoff ball with a pink ribbon will also be used, with both items also auctioned.
 
There will be other pink ribbon elements, including pink goal post padding, Gatorade towels on the sideline and pink ribbons on helmets. Members of the ZTA Sorority will hand out awareness cards and pink ribbons on Art Rooney Avenue prior to the game. The team will also be selling Steelers pink ribbon apparel and jewelry to benefit breast cancer research.
 
The activities have special meaning for several Steelers players including Deshea Townsend and Dennis Dixon, who both lost their mothers to breast cancer, Tony Hills, whose grandmother died from the disease, and Max Starks whose mother is a 17-year breast cancer survivor.
"It was tough. I was a mama's boy," said Townsend, who lost his mother Lena during his second season with the Steelers. "She was my biggest supporter, even though she couldn't stand football. She didn't like football. She only saw me play one time in high school. They had to contain her and keep her in the stands. In that particular game there were a lot of late hits and she couldn't take it. That was the only game she came to. But she was my biggest supporter."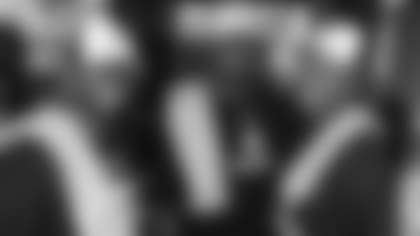 Tony Hills, Max Starks & Dennis Dixon sport some of the pink gear.<br>
         </td>
     </tr>
 </tbody>

"It was something that was really tough, especially for me because our relationship was very close. But, I know she is looking down at me."
Townsend, Starks, Dixon, who lost his mom Jueretta while he was in college, and Hills, whose grandmother Lillian Lemons lost her battle, have visited breast cancer patients in the past and will talk part in a healthy cooking class for breast cancer survivors.
Starks is one of the lucky ones. Yes, he had to watch his mother Elleanor suffer as she went through her battle with cancer, but he is lucky she survived.
"Seeing how my mom got through it, that it didn't disable her spirits, gives me strength and allows me to be a better advocate," said Starks. "Having her right there next to me helps. Her attitude is one of the biggest strengths.
 
Starks and his mother will take part in Hot Pink Pittsburgh on Oct. 13 and tight end Heath Miller and his wife Katie will host Bid For Hope, which benefits the Glimmer of Hope's breast cancer research efforts, on Oct. 19.