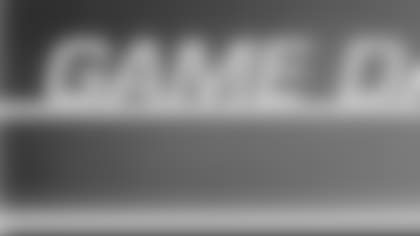 ](http://www.steelers.com/adPromo/clickThrough/processClick.io?adPromoID=95922)
 STEELERS at DOLPHINS SUNDAY, JANUARY 3, 2009 KICKOFF 1:00 P.M. LAND SHARK STADIUM
Steelers (8-7) vs. Dolphins (7-8)
*
Date: Sunday, Jan. 3, 2010
Kickoff: 1 p.m. (ET)
Site: Land Shark Stadium (75,192) • Miami Gardens, Fla.
Playing Surface: Grass
TV Coverage: CBS (locally KDKA-TV, channel 2)
Announcers: Greg Gumbel (play-by-play) Dan Dierdorf (color analyst)
Local Radio: Steelers Radio Network WDVE-FM (102.5)/WBGG-AM (970)
Announcers: Bill Hillgrove (play-by-play) Tunch Ilkin (color analyst) Craig Wolfley (sideline) *Spanish Radio: Grupo Radio Acir ((Mexico City) 88.9 FM
* 
A Look at the Coaches
 
Pittsburgh Steelers Head Coach Mike Tomlin
Overall Regular-season Record: 30-17 (.638)/third season
Regular-season Record at Pittsburgh: 30-17 (.638)/third season
Playoff Record/Years: 3-1/two years
 
Miami Dolphins Head Coach Tony Sparano*
Overall Regular-Season Record: 18-13 (.580)/second season
Regular-Season Record at Miami: 18-13 (.580)/second season
Playoff Record/Years: 0-1/one year


Series History  *
*Series History: Series began in 1971
Overall: Pittsburgh leads 10-9
At Pittsburgh: Pittsburgh leads 6-2
At Miami: Miami leads 7-4
Neutral Sites: n/a
Last Regular-Season Meeting: Nov. 26, 2007 (in Pittsburgh)
Pittsburgh 3, Miami 0
Postseason Series: Miami leads 2-1
(postseason record not included in overall series record)
The Steelers lead the all-time series 10-9, but the Dolphins hold a 7-4 advantage in Miami...Pittsburgh won the most recent matchup between the two teams, 3-0, on Nov. 26, 2007 at Heinz Field, a game played in intense rain and not decided until K Jeff Reednailed a 24-yard field goal with 17 seconds remaining in regulation...Pittsburgh won the last game between these two in Miami, 13-3, on Sept. 26, 2004, a game which saw QB Ben Roethlisbergercomplete 12-of-22 passes for 163 yards with one touchdown and one interception in his first NFL start...Pittsburgh has won three straight games in the series and four of the previous five...the Steelers are 4-2 in their past six trips to Miami after dropping the first six road games in the series...overall, the Steelers have won eight of the last 11 games in the series...WR Hines Wardhas caught nine passes against the Dolphins in two of his previous three games against them (nine receptions for 96 yards, one touchdown in 2004; nine receptions for 88 yards in 2007).

Steelers-Dolphins Connections *
*Steelers-Dolphins Connections: Several Steelers have ties to the Dolphins and the Miami area. Steelers with direct ties to the Dolphins and the Miami area include OT Max Starks, who played at Florida and is from Orlando. LB Lawrence Timmonswent to Florida State and CB Joe Burnett played at Central Florida. Burnett (Eustis), S Tyrone Carter (Pompano Beach), CB William Gay(Tallahassee), WR Santonio Holmes(Belle Glade), WR Stefan Logan(Miami) and DE Sunny Harris(Pensacola) all hail from the Sunshine State.
Dolphins with ties to the Steelers or Western Pa. include LB Joey Porter, who was originally drafted by the Steelers in the third round of the 1999 NFL Draft and played with Pittsburgh from 1999-2006. DE Jason Tayloris from Pittsburgh and played at Woodland Hills. FB Lousaka Politealso played at Woodland Hills and played collegiately at Pitt. LB Cameron Wakewent to Penn State while QB Pat Whiteplayed at West Virginia. Defensive coordinator Paul Pasqualoniplayed at Penn State.**

What To Look For
 
PITTSBURGH TEAM NOTES**

• The Steelers look to improve to 11-9 all-time against the Dolphins in the regular season.
• Pittsburgh looks for its second straight win on the road in the series and looks to improve to 5-7 on the road against the Dolphins.
• The Steelers look for their fourth straight win overall against the Dolphins.
• Pittsburgh looks to improve to 9-7 on the year and keep its playoff hopes alive with a victory.
• The Steelers have the potential to post two receivers with at least 80 receptions in the same season for the first time in team history (Ward - 87, Holmes - 78).

 
**PITTSBURGH INDIVIDUAL NOTES

LB LaMarr Woodley
• Needs a half-sack to set a career high in sacks for a single season. He currently has 11.5 sacks, tying his mark set last year.
 
LB James Harrison
• Needs two sacks to move into ninth place on the team's all-time sack list ahead of Ernie Holmes (40.0). Harrison currently has 38.5 career sacks, including a team-high 10 this season.
 
WR Hines Ward**
• Needs one 100-yard receiving game to break the team's all-time record. He is currently tied with Hall of Famer John Stallworth with 25 career 100-yard receiving games.
• Needs 62 yards from scrimmage to move into second place on the team's all-time list ahead of Jerome Bettis (11,377). Ward currently has 11,316 career yards from scrimmage.